Joined

May 22, 2010
Messages

2,072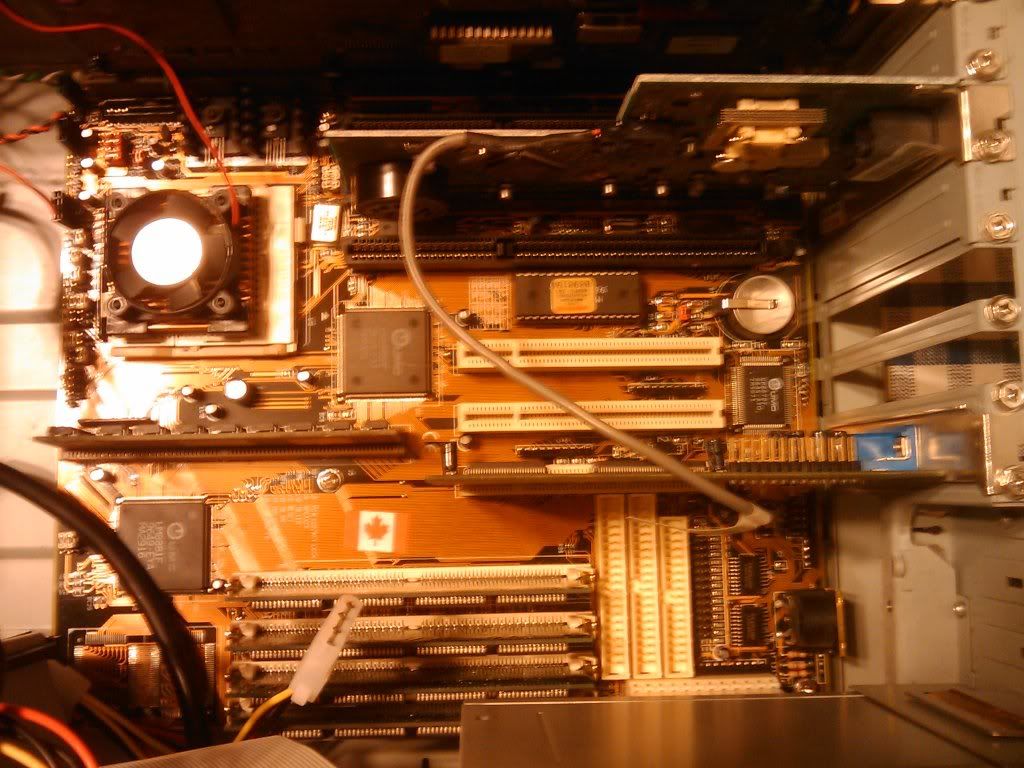 Here are the specs
CPU
Supports 80486/5x86 Processor running at 25 up 133 MHz.
Intel P24D, P24T, DX4(P24C), DX/DX2-SL, 80486DX2/DX/SX.
Cyrix/IBM/Ti/SGS DX/DX2/DX4.
AMD Enhance DX2/DX4
Cyrix/IBM/AMD 5x86.
Architecture
3 PCI Local Bus slots and 4 x 16 bits ISA Bus slots include One 32-bit VL-Bus Master slot.
Cache Memory Slot
128K/256K/512K/1024KB asynchronous SRAM module supported.
System Memory
Use 72-pin SIMM modules x 4 auto banking or 30-pin SIMM modules x 4, 72-pin SIMM x 2 (The 72-pin SIMM modules x 2 should be the same size) in multiple configuration up to128MB using combinations of 256K, 1M, 2M,
4M, 8M, 16M, 32M, 64M SIMM Modules.
I/O SPEC.
2 PCI IDE interface on board support ATA spec.
Support two 16550 compatible enhanced serial port. up to mode 4 IDE interface. Floppy disk interface and, EPP/ECP high performance parallel port function,
System BIOS
Supports Flash ROM, Plug and Play, Green Feature, NCR 810 SCSI BIOS.
I currently have the AOpen S3 Virge 4MB PCI Graphics card, a US Robotics 56K ISA Modem, A VLB (VESA Local Bus) SCSI card, 256MB of RAM, and a AMD 5x86 P75 133Mhz CPU in this computer with an Athena Power 400 Watt AT Power Supply.
Last edited: