Joined

Jul 8, 2005
Messages

1,748
She's not finished yet, I'm currently leak testing her, but here's some foreplay pics of my water-cooled X-Qpack:
Polished Chasis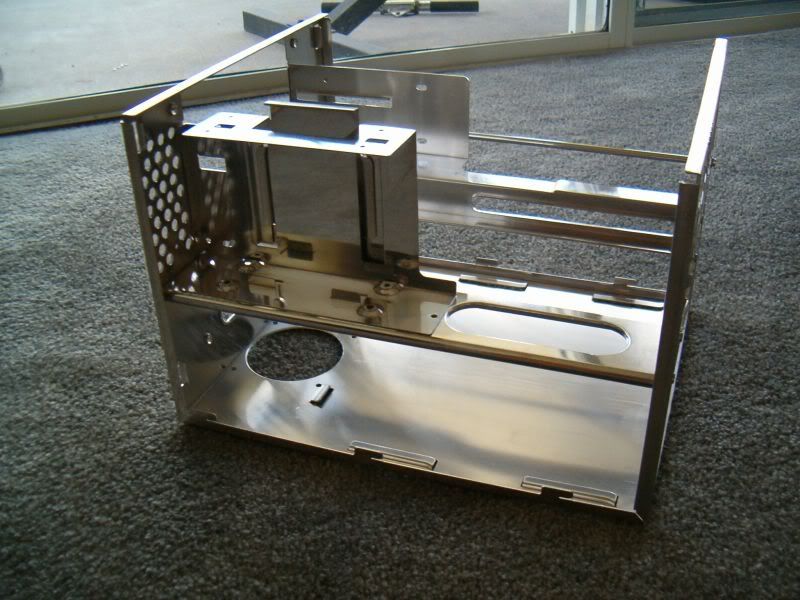 120mm Radiator, ignore the temporary air-cooled heat sink used for bench testing.
80mm intake hole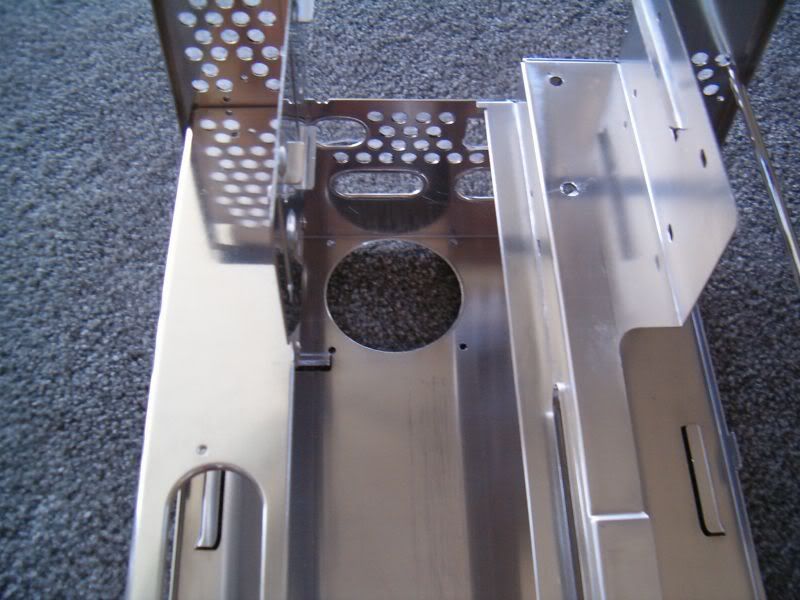 Backing plate for 80mm filter (had to cut to clear mobo)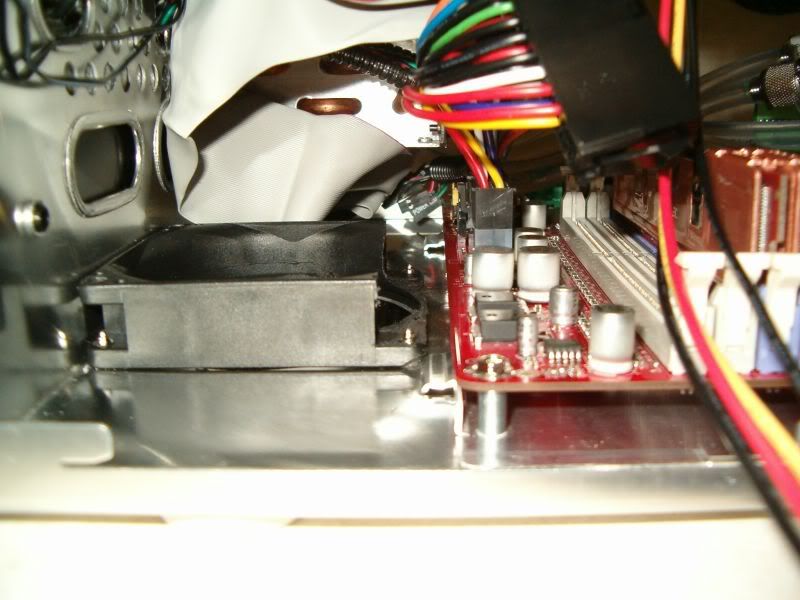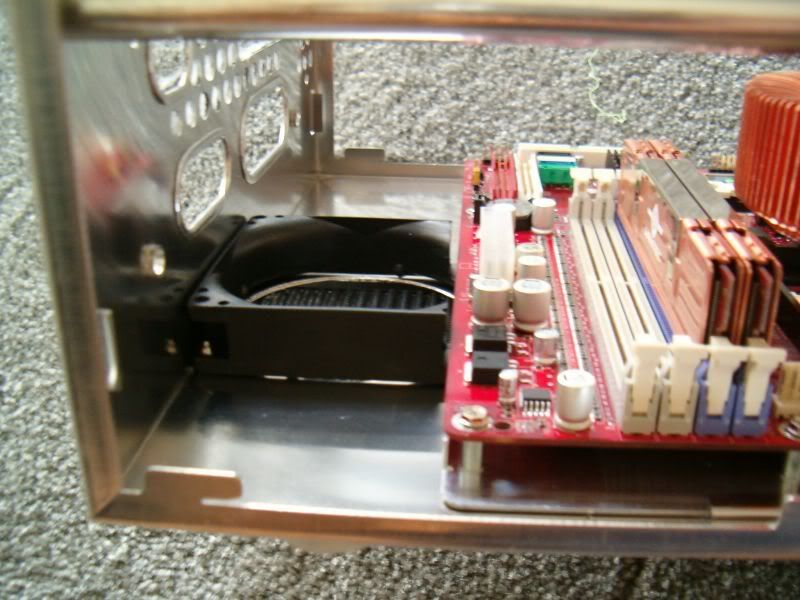 CPU water block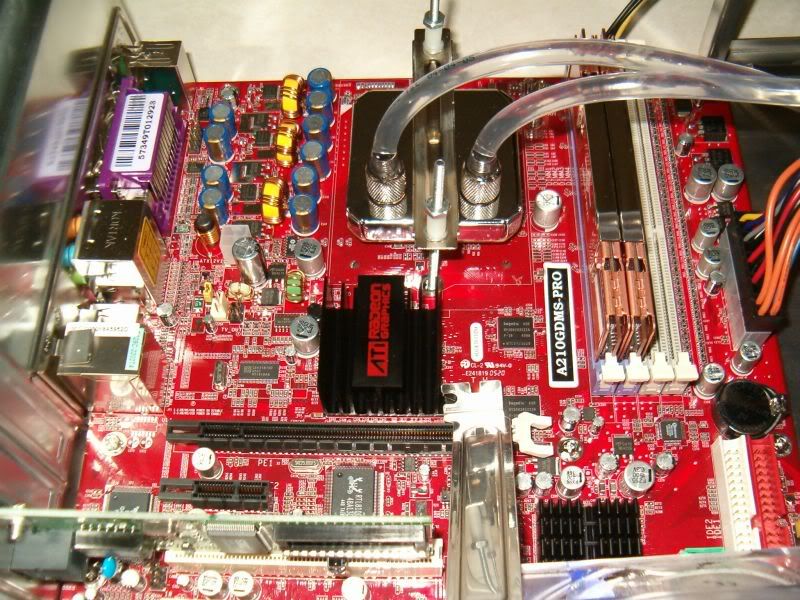 80mm rad, no fan yet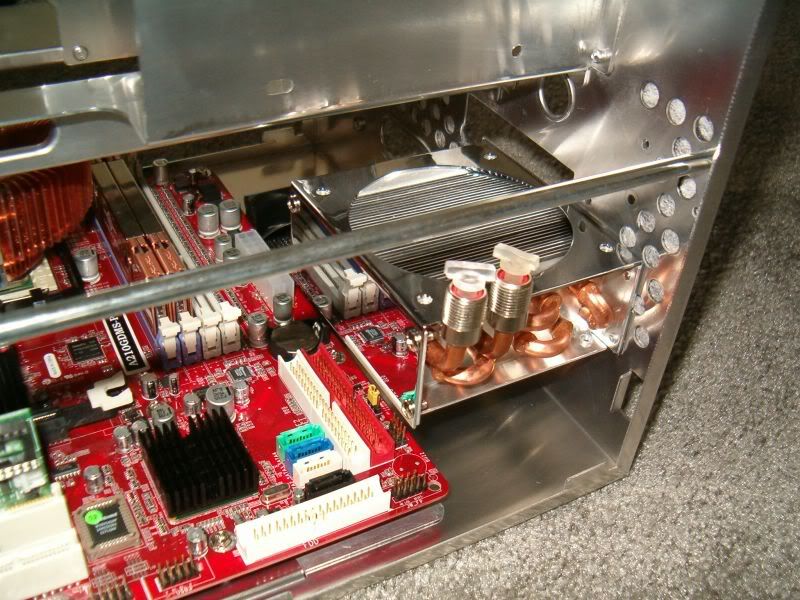 Fan installed.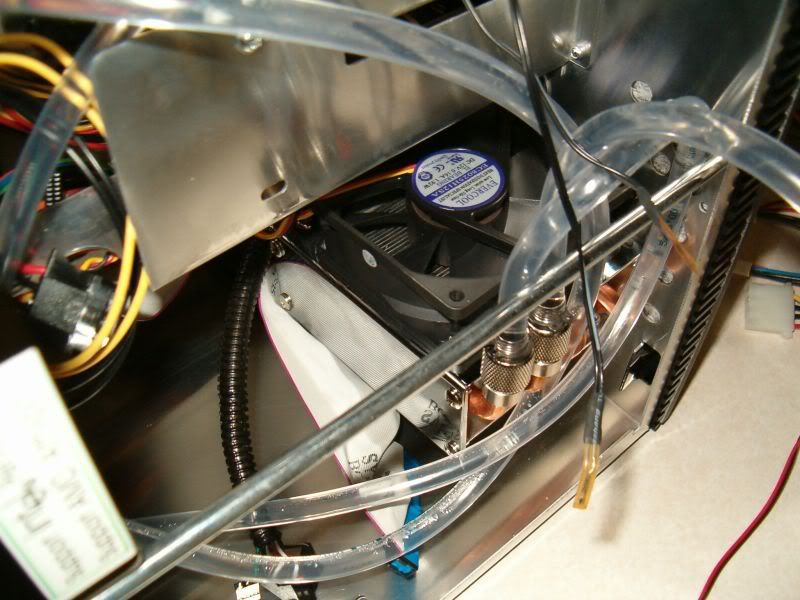 I would have liked to add a spacer here, but room didn't permit. Frankly I had a hell of a time finding where to put this. I originally wanted to install it at my bottom 80mm intake opening, but there just wasn't enough clearance as the rad is slightly larger than 80mm.
When I mounted it where I have it now, I realized I had a brain fart and my firewire/USB/mic/line-in ports were in the way. Since my mobo doesn't have firewire, and the other inputs could be relocated, I removed the header alltogether. I'll post more pics later, but I still have alot of work ahead of me
I'll be temporarily using the onboard video (got ~15K in Aquamark) for right now until I get my Abit Radeon X800XL VIVO............btw, this water cooling kit does come with a GPU water block but I have it hanging in the chasis for now.