Joined

Jul 8, 2005
Messages

1,748
Single eVGA GTX 260 216 55nm, Thermalright HR01 Plus and 12 Gigs of OCZ DDR1600 CAS7 (I have them underclocked to around 1440 and at loose timings for now)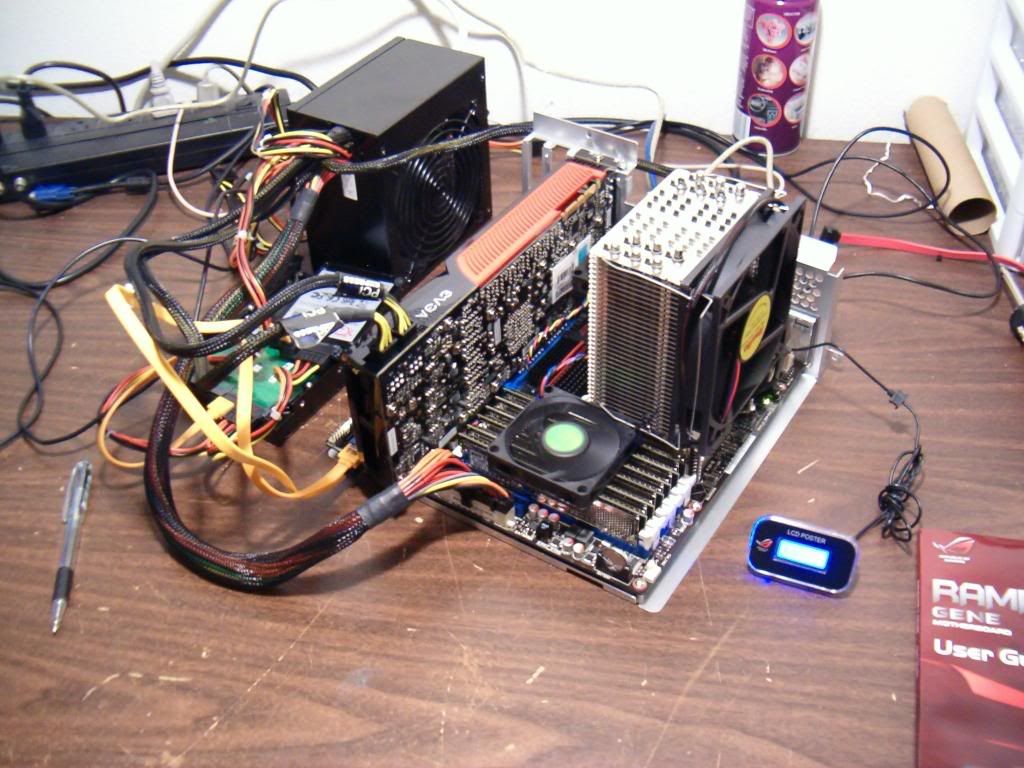 Better shot at secondary cooling
eVGA got lonely so along came an MSI:
Power connector shot: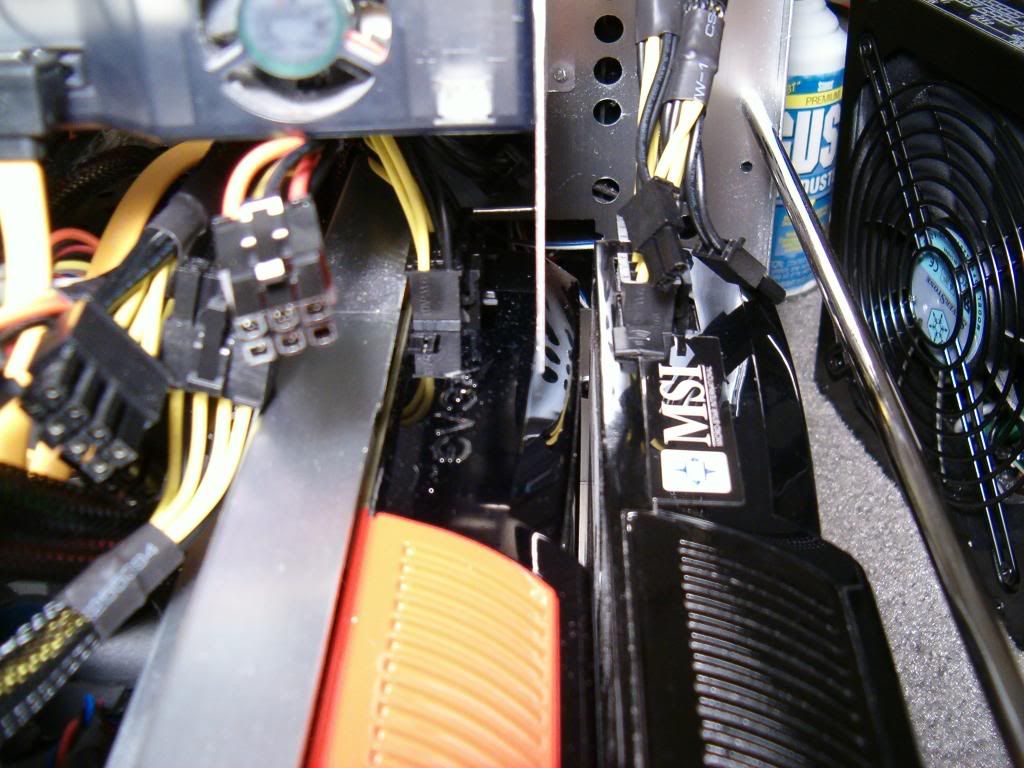 HR 01 fits quite nicely with my standard hard drive rail mod: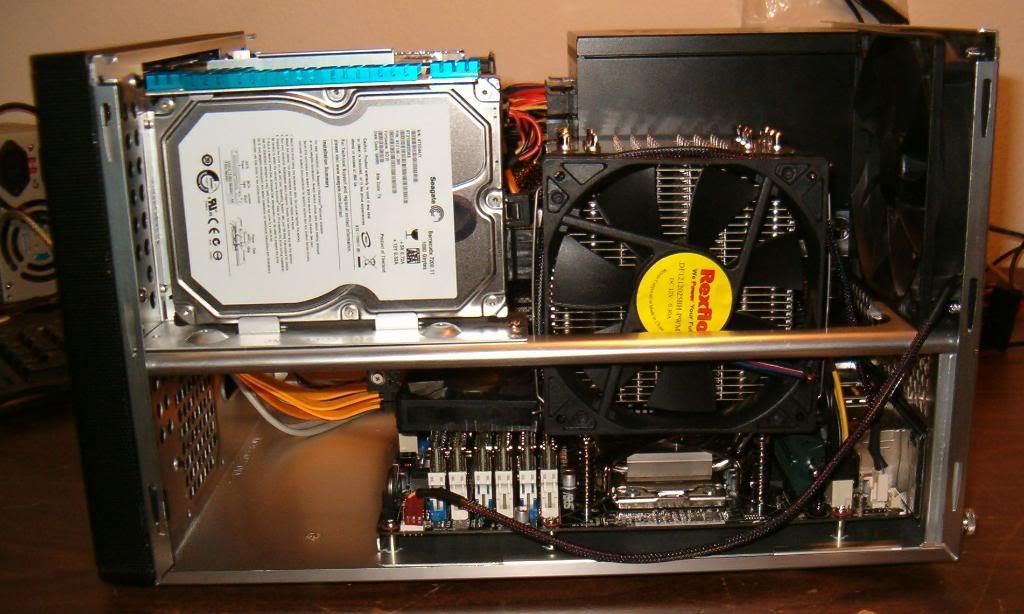 I would much rather have the eVGA card showing, but if I sell my old Core2Quad Xeon rig, I'll probably sell the MSI with it and putting it on the outside slot makes for easier removal.
Benchmark Screenies: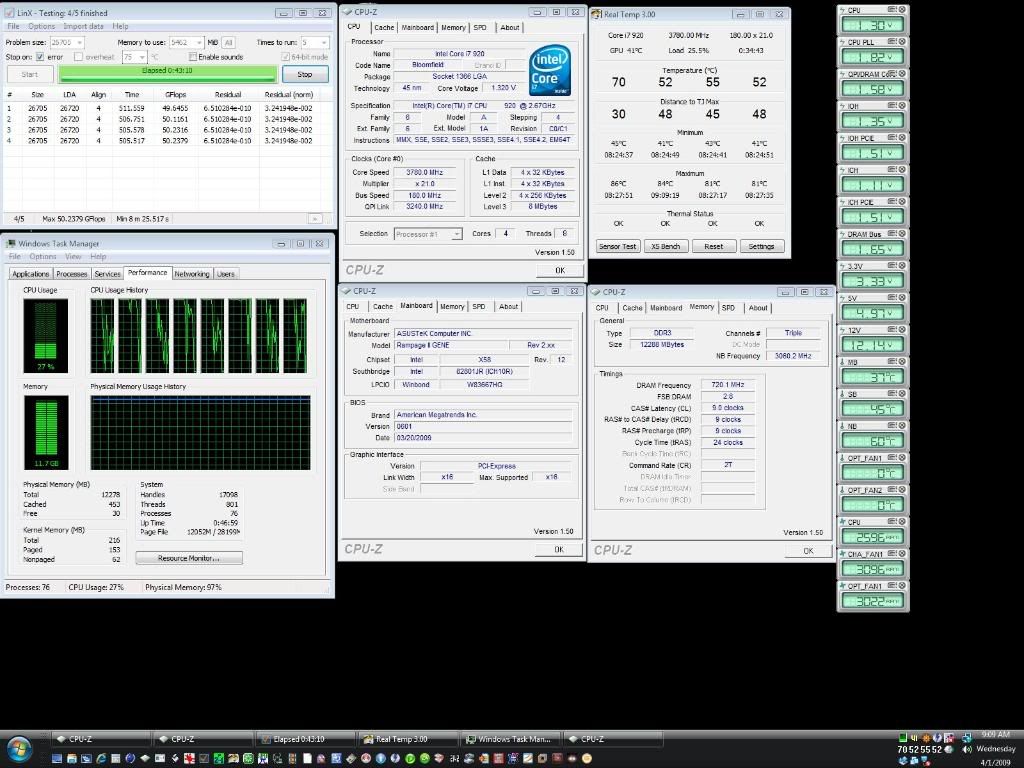 This is with hyperthreading enabled and BEFORE adding the second card. Once I added the second card she would not POST. I initially thought my power supply might not be up to snuff but after adjusting some voltages (mostly down) I was able to get back the 3.8 Ghz OC using 1.25 volts. I started to go for 4.0 Ghz, but it's not worth the additonal voltage and heat. I turned off HT for heat reason as well.
Vantage 23747:
http://service.futuremark.com/compare?3dmv=947870
3DMark06 23398:
http://service.futuremark.com/compare?3dm06=10550804
Last edited: