Joined

Dec 19, 2005
Messages

9,788
Someone in China has located a supposed Intel Larrabee 2 card. It's presented next to my old Larrabee
https://twitter.com/yjfycom/status/1605207230361800704
---
Red Falcon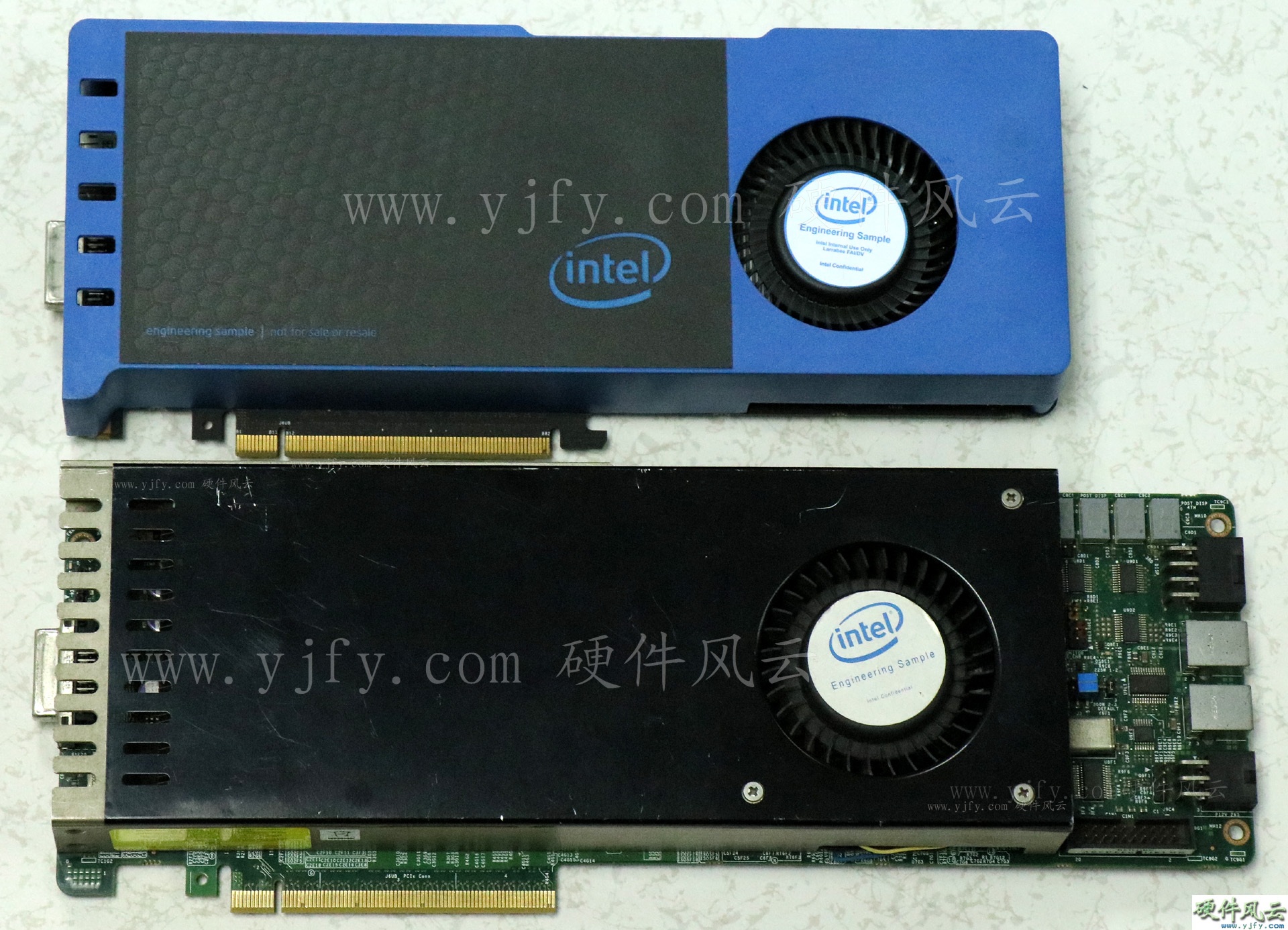 http://www.yjfy.com/collection/collection-0044.htm
2.1.2.2 Larrabee2 Graphics card
On August 15, 2016, Tom Forsyth of the original Larrabee development team revealed in "Why Didn't Larrabee Fail?":
Remember - KNC is literally the same chip as LRB2. It has texture samplers and a video out port sitting on the die. They don't test them or turn them on or expose them to software, but they're still there - it's still a graphics-capable part.
The author is fortunate to have collected a Larrabee2 Graphics card, which confirms what Tom Forsyth said is true.
The PCB date is 3611 weeks, the GPU date is 1147 weeks, and the card number *124711*. Serial#IWCH14900041. 4GB GDDR5 memory, HYNIX H5GQ2H24MFR.
This Larrabee2 Graphics card is actually Knights Corner's Chip evaluation board, which is equipped with a DVI interface. It couldn't be displayed when I tested it on the computer. There are several sets of jumpers on the board. I am afraid that only Tom Forsyth can make it a Larrabee2 Graphics card.
Last edited: