Joined

Jul 8, 2005
Messages

1,748
Massive Overkill's Micro from Lan Gear. My trusty old Micro-Fly has been retired (please be patient while I resize LOL).
One thing that my beloved Micro Fly was able to contribute to my MOM was its case feet. Sorry there are soo many, but seeing as everyone who bought this case are deciding on what to put on on theirs I wanted to show as much detail. I think it's a perfect transplant. It makes the case just tall enough for adequate front intake without making it look like it's on stilts: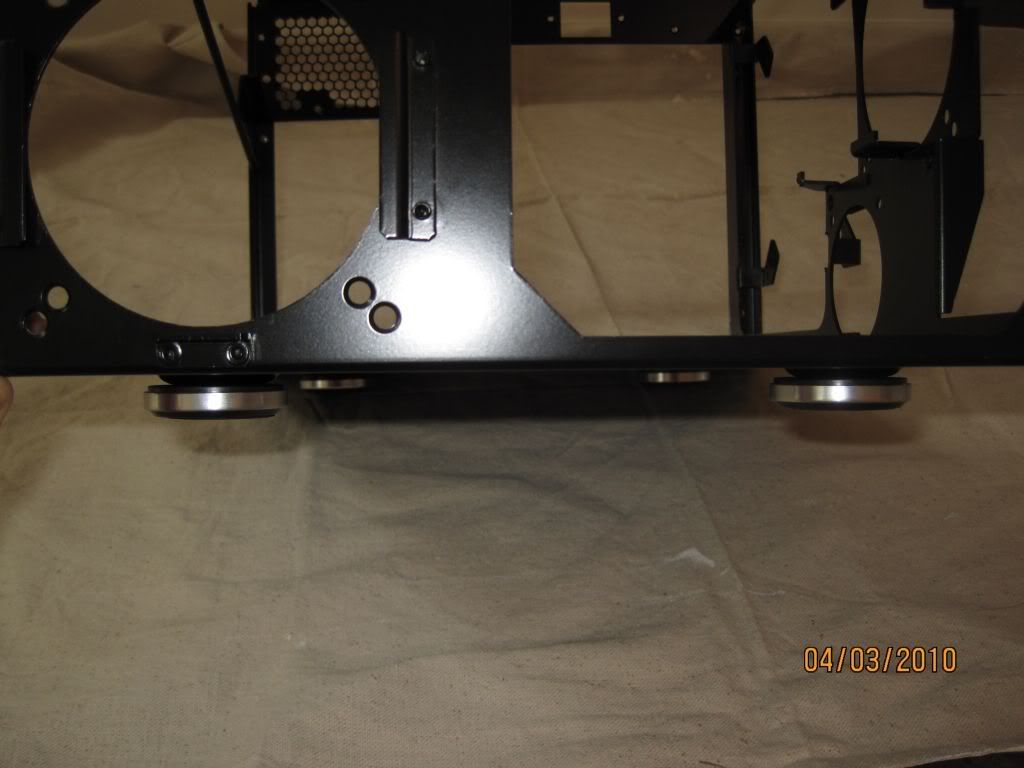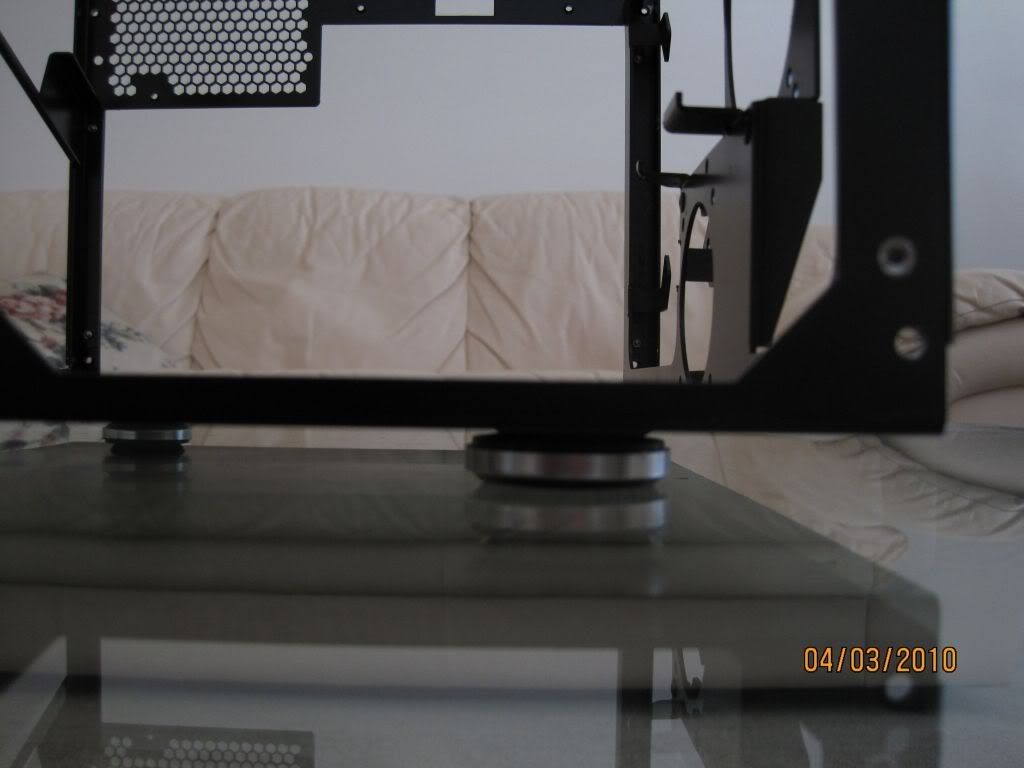 Guts: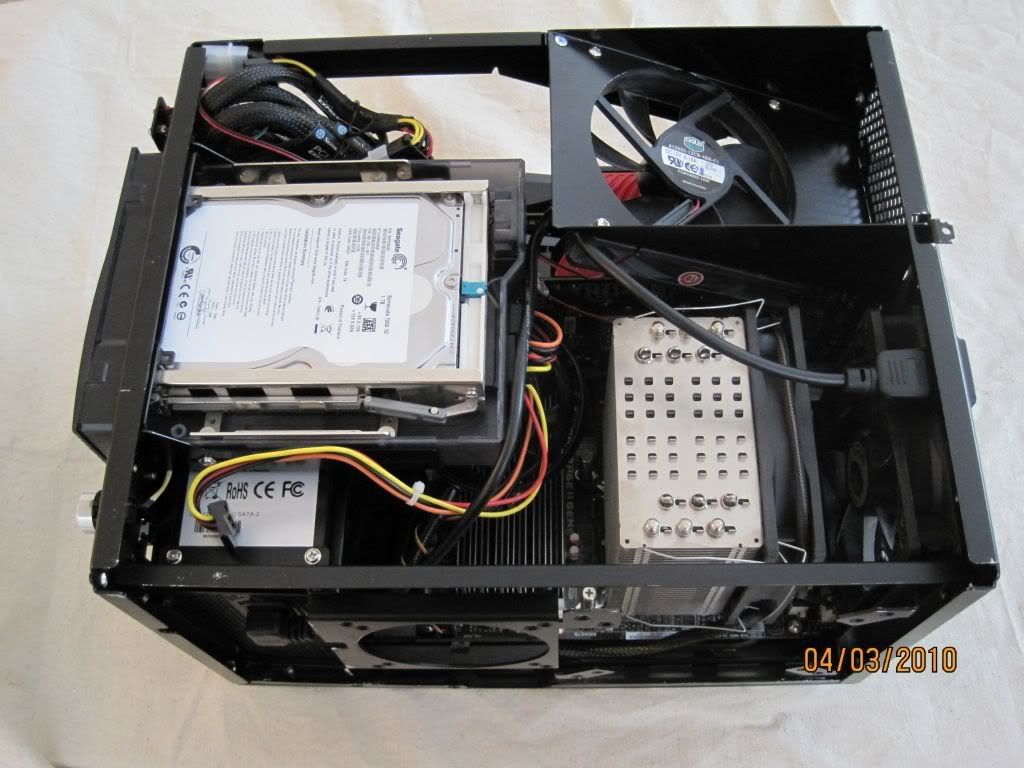 That's a Thermalright HR01+ which I'll eventually replace with a Venemous X. Antec Spotcool does RAM\NB\SB cooling duty.
Front panel off. For those of you who bought the case, I highly recommend taping the USB header. Even though the case is anodized, there are some solder joints that come too close for comfort to the aluminum chasis.
I also notched the case cover so that when it's installed it doesn't smash up the usb port. This has been 'fixed' in the new case cover as that area is indented outwards. Unfortunately the new case cover prevents your audio jacks from fully seating, easily solved by drilling the holes larger. Case really needs to be designed to where this area is fully notched on the cover and raise the usb/audio flange so that it's flush. I purposely didn't touch-up the cuts with paint so you can see where I made the cuts:
Front 90mm filter on:
Case cover on, heat sink side:
Money shot:
Excuse the folding table, I just bought a 4000 sq/ft house and Ikea had to wait.
Last edited: