Joined

Jun 25, 2013
Messages

530
Hey everyone, I'm cleaning out my storage and getting rid of some excess parts. Pricing is flexible on most items, feel free to make an offer. Thanks!
Thanks!
Feedback
Heat:
https://www.heatware.com/eval.php?id=87593
OCN:
http://www.overclock.net/classifieds/feedback/index/user_id/343492
Ebay:
http://feedback.ebay.com/ws/eBayISAPI.dll?ViewFeedback2&userid=failwheeldrive
Items for sale

-LD PC-V4 Aluminum Test Bench $175 Shipped
http://www.ldcooling.com/shop/ld-pc-v4/106-ld-pc-v4-bench-table-white.html
Awesome test bench, and one of my favorite cases of all time. Hate to sell it but I don't use it enough to justify keeping it unfortunately. Includes original accessories (mounting hardware, two sets of vandal power/reset switches, optional case parts). Only modifications are a G1/4" Bitspower passthrough with a stop fitting, and holes for mounting a D5 in the lower section (not visible when the brackets for 5.25" bays and 3.5" bays are installed.) Case is in excellent shape, with no visible blemishes or scratches. The only way I know of that you can still get this case new is ordering directly from the manufacturer in Slovenia. I paid close to $400 for this chassis back in 2014. You don't see many of these around, and they're bound to become rarer as time goes along.
-EK Supremacy Evo Nickel Plexi $Sold
http://www.performance-pcs.com/ek-supremacy-evo-cpu-water-block-nickel-plexi.html
Great shape, includes factory packaging and mounting brackets/jet plates/accessories. No staining or corrosion. I swapped out the stock EK emblem with one of these:
https://www.ekwb.com/shop/ek-badge-silver-5-pcs

-Intel i7 5820k LGA 2011-3 6 core $Sold
https://www.newegg.com/Product/Product.aspx?Item=N82E16819117402
This processor has been in my main rig for the last two years. I purchased it new from Newegg in 2015. It has spent its entire life under water, never breaking 60 C. It'll do 4.5 GHz on the core with a quick and easy overclock, but I've always just run it at stock to keep temps and fan speed down. I take great care of my parts, and it ships in its factory packaging. Will provide a combo discount for multiple items.

-Asus X99-E WS LGA 2011-3 X99 Motherboard $Sold
https://www.asus.com/Motherboards/X99E_WS/
Absolute beast of a motherboard. Run with the 5820k as my daily driver for the last two years. This board has a ridiculous amount of features (ECC support, LOADS of PCI-E bandwidth for quad SLI at PCI-E x16, 7 full PCI-E lanes, NVMe, 12 SATA 3 headers, fantastic power delivery) and has been rock solid its entire lifespan. Includes factory packaging and accessories.

-5820k+X99-E WS Combo $390 Shipped

Current Rig that contains the EK Supremacy, X99-E WS, and 5820k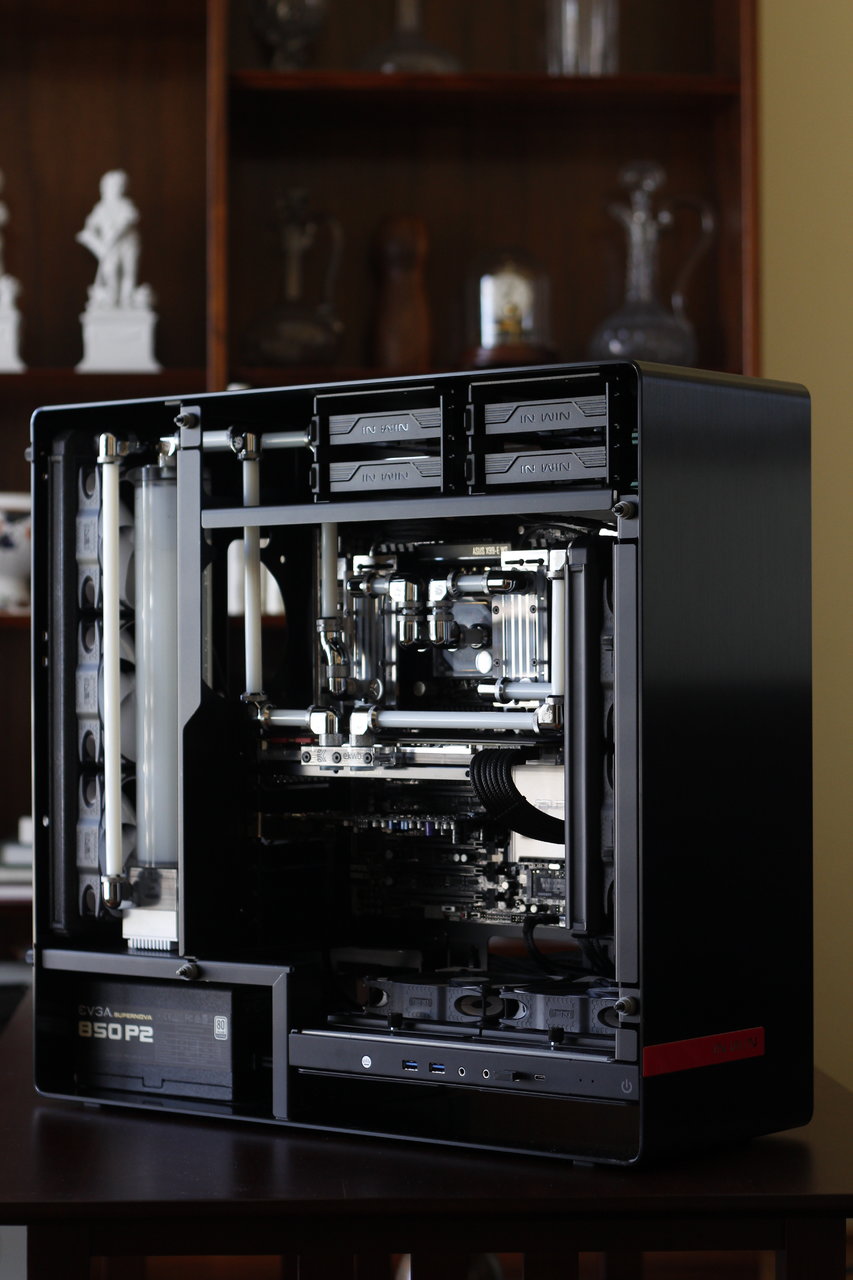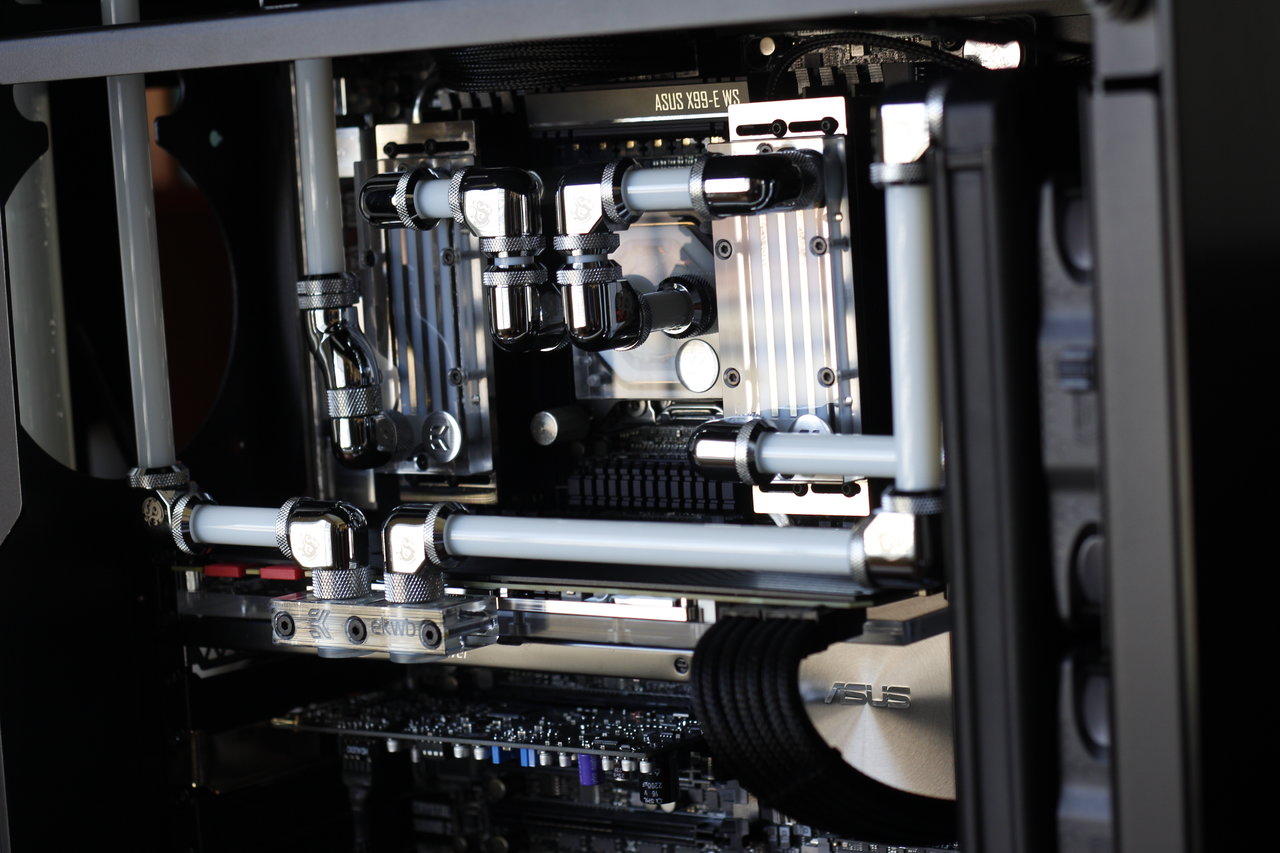 LD PC-V4 (previous build, following pictures show its current state)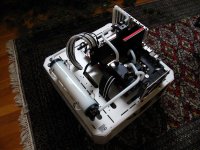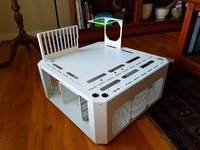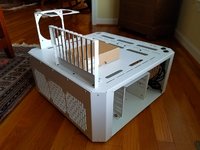 Last edited: