I posted a bunch of stuff for sale here:
https://hardforum.com/threads/fs-ft-rx590-425.2008559/#post-1044955085
I get a PM from
allen41547
with a lower offer for my RTX 2060.
As I had just posted, I initially refused the offer.
4 days later, since he did have some heatware, I responded back to him that I would be willing to discuss a modified deal with him.
After terms were agreed, I asked for more info for fedex, and stated I would pay for insurance and signature confirmation.
He replies: "Please dont use signature required i run a shop out of my garage and mail box is at front door cant see mailman come but i watch all the time."
I say ok, send him final pics and shipping info and drop it off.
Today I get a PM from him stating:
"Here why i refuse to buy user to user anymore they dont listen and it will be on your heat."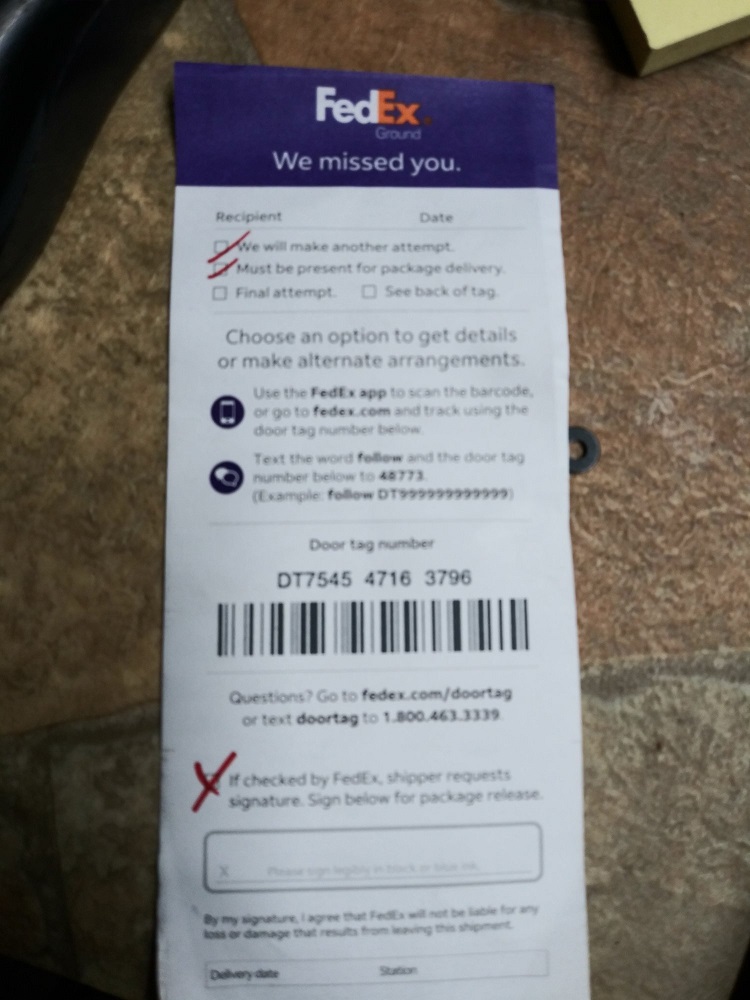 I respond like this:
"I just got the email.
They had like 4 choice for delivery: adult signature, direct signature, indirect signature, and no signature.
and I must have clicked the wrong one.

View attachment 340207
No reason for you to be rude. If you stopped buying user to user, why PM me then?
Feel free to refuse it tomorrow and let them send it back to me. I am happy to eat the shipping cost and give you a full refund.
Put it on my heat and you wont be happy....give it a try."
Yes, he irritated me so I was snippy.
Does anyone think I really deserve to be PM'd like that for my mistake?
Last edited: