Joined

Aug 3, 2004
Messages

21,480
Now that i am doing an HTPC i am digging through the forums to see what devices people use for their HTPC and they seem to vary, if it isnt in the main post, add what you use and why and include pics if you can.....
Some seems to prefer remote controls like the logitech harmony line, others smaller compact keyboards with built in track pads of balls....
Help me, and others decide what should we be looking at?
How does it work?
What is the distance on it?
How does it integrate with your software, XMBC, MC or other software?
Did it work in windows, linux or other systems?
items from other threads suggested or used:
IOGEAR 2.4G Hz Multimedia Mini Keyboard with Trackball, Scroll Wheel and Backlight LED, GKM571R (Black)
http://www.amazon.com/Multimedia-Ke...B4KQ/ref=sr_1_1?ie=UTF8&qid=1336631880&sr=8-1
Lenovo Multimedia Remote with Keyboard N5901
http://www.amazon.com/Lenovo-Multimedia-Remote-Keyboard-N5901/dp/B0036VO67I?tag=hardfocom-20
Logitech Wireless Touch Keyboard K400
http://www.logitech.com/en-sg/keyboards/keyboard/devices/wireless-touch-keyboard-k400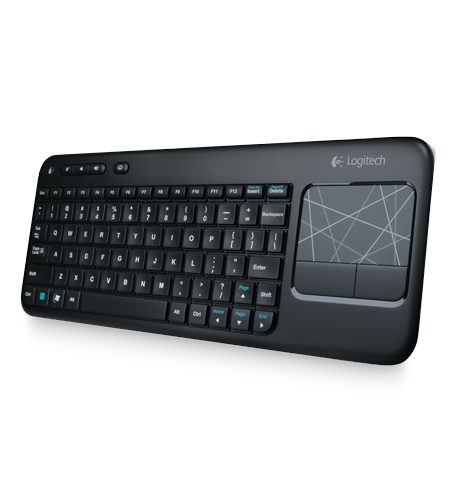 Microsoft Natural Ergonomic Desktop 7000
http://www.amazon.com/Microsoft-Nat...UZBM/ref=sr_1_1?ie=UTF8&qid=1336632176&sr=8-1
Azend Group MediaGate GP-IR01BK 1-Channel IR Windows Vista Media Center Remote Control and Receiver (Black)
http://www.amazon.com/Azend-MediaGa...2?s=aps&ie=UTF8&qid=1336631791&sr=1-2-catcorr
IOGEAR Multimedia Keyboard with Laser Trackball and Scroll Wheel, 2.4GHz Wireless GKM561R (Black)
http://www.amazon.com/Multimedia-Ke...e=UTF8&qid=1328029720&sr=1-1&tag=hardfocom-20
Premium Wireless HTPC Media Center Keyboard with Laser Trackball
http://www.vidabox.com/store/index.php?main_page=product_info&cPath=8&products_id=10
Logitech Harmony® 650 Remote
http://www.logitech.com/en-us/remotes/universal-remotes/devices/6621
Logitech Wireless Keyboard K360 (Dark Silver) (920-003366)

http://www.amazon.com/Logitech-Wireless-Keyboard-Silver-920-003366/dp/B004ZKXXAU?tag=hardfocom-20
CE Compass Mini Wireless Keyboard with Touchpad Mouse PC Remote Control
http://www.amazon.com/gp/product/B004VPXLDI/ref=oh_o04_s00_i00_details?tag=hardfocom-20
Cideko Wireless Air Keyboard and Gyro Mouse Combo for PC, Mac, and PS3 (AVK02)
http://www.amazon.com/Cideko-Wirele...e=UTF8&qid=1332228266&sr=1-1&tag=hardfocom-20
HP Wireless Mini Keyboard
http://www.amazon.com/HP-XB387AA-ABA-Wireless-Keyboard/dp/B0044DPB4O?tag=hardfocom-20
Wireless USB PC Remote Control Mouse for PC
http://www.amazon.com/gp/product/B001M56DI0/?tag=hardfocom-20
Microsoft Wireless Desktop 800
http://www.amazon.com/gp/product/B003SVSJ1K/?tag=hardfocom-20
Software remotes for devices
http://www.unifiedremote.com/
http://www.mobilemouse.com/