I was bored.
Very VERY bored.
So I grabbed the celly I used in this mod (Is this link against the rules? I didn't see anything but perhaps its in violation of 19):
http://forums.hardwarelogic.com/f22/ghetto-shoebox-pooter-2467.html
And started thinking.
Introducing the Little Ceaser's™ Hot and Ready Computer! Ready to burn down a local town near you!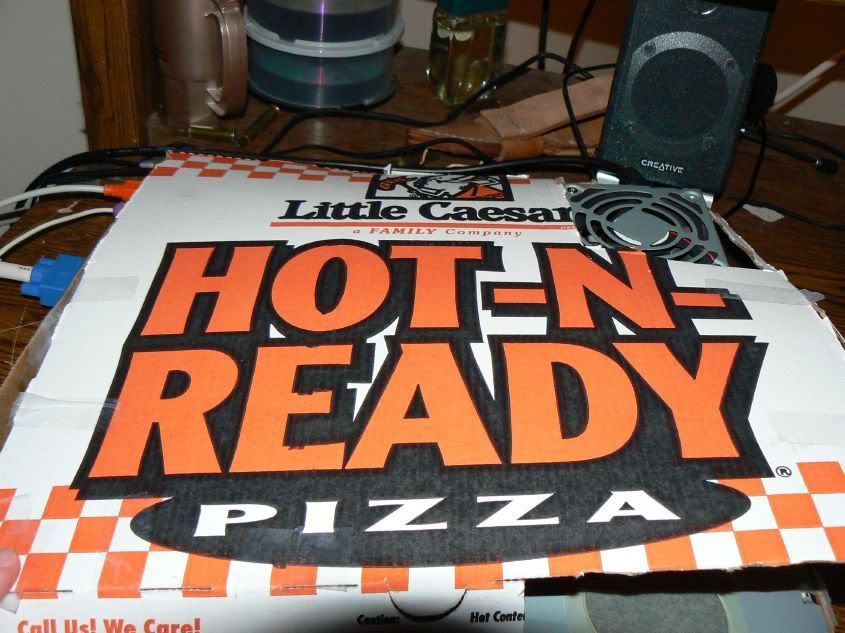 I don't have pics of the process sadly enough, but I have alot of the end result!
So after preparing the box and checking that hardware, I got everything ready. Cutting the I/O space was a PIA, and ended using guidewire to keep the cardboard in place. After that I seated everything to see how it would work out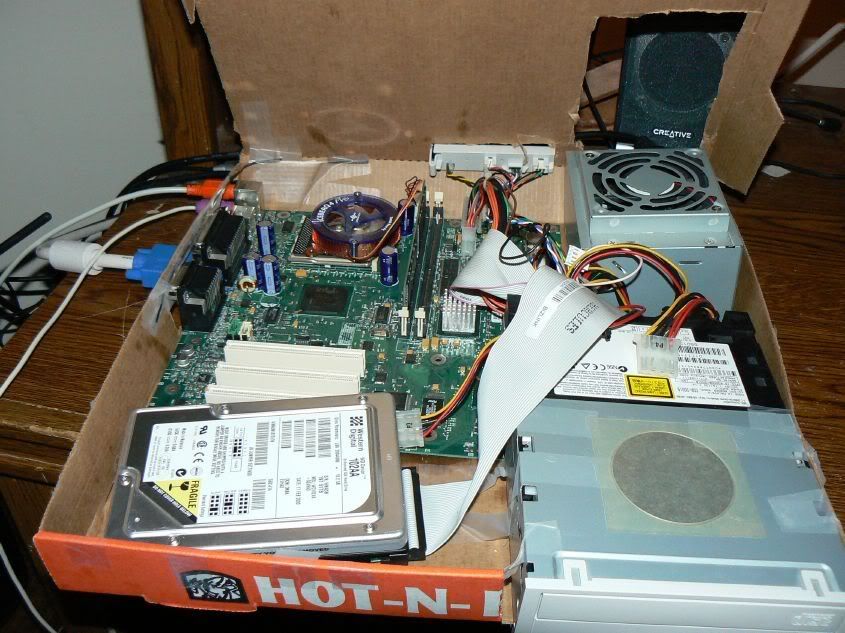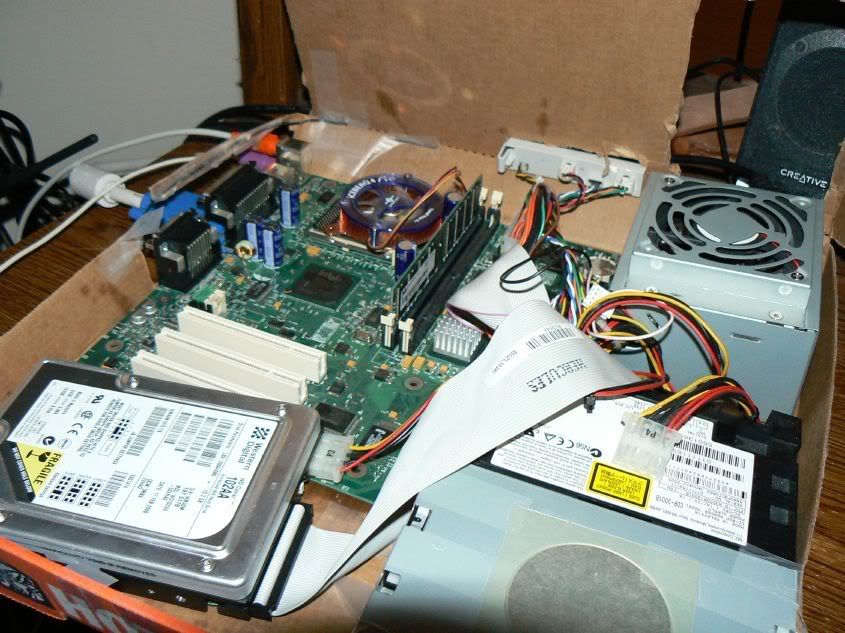 Then I made sure everything was in place and lit it up!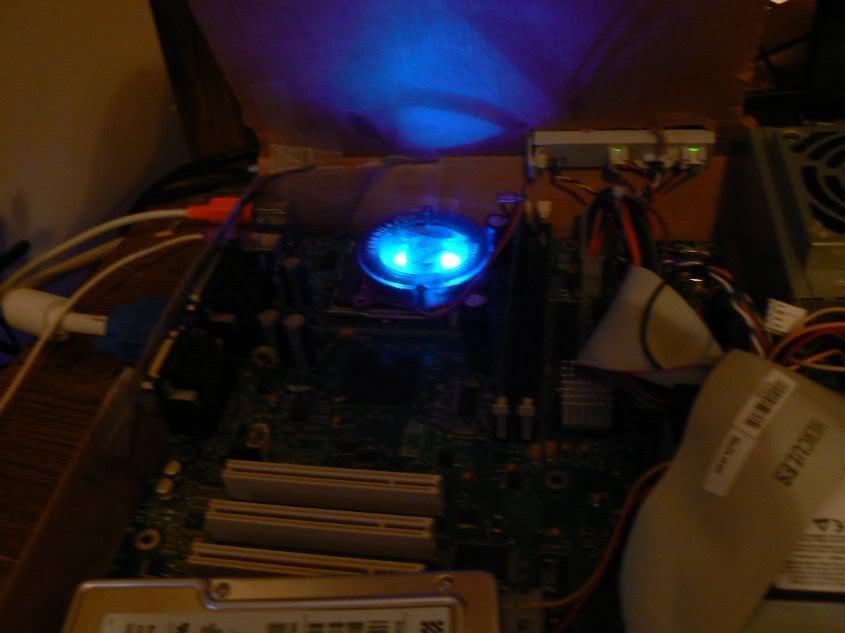 OH NOES! ITS ALL BLUE! I must have eaten radioactive pizza! No wonder I had such bad gas. Anyways, I cut holes in the top for the switch and PSU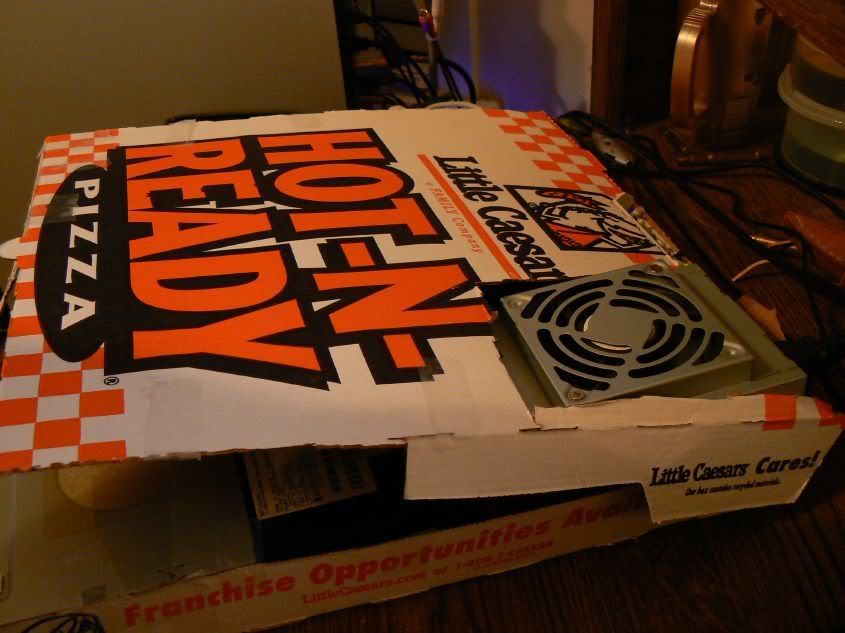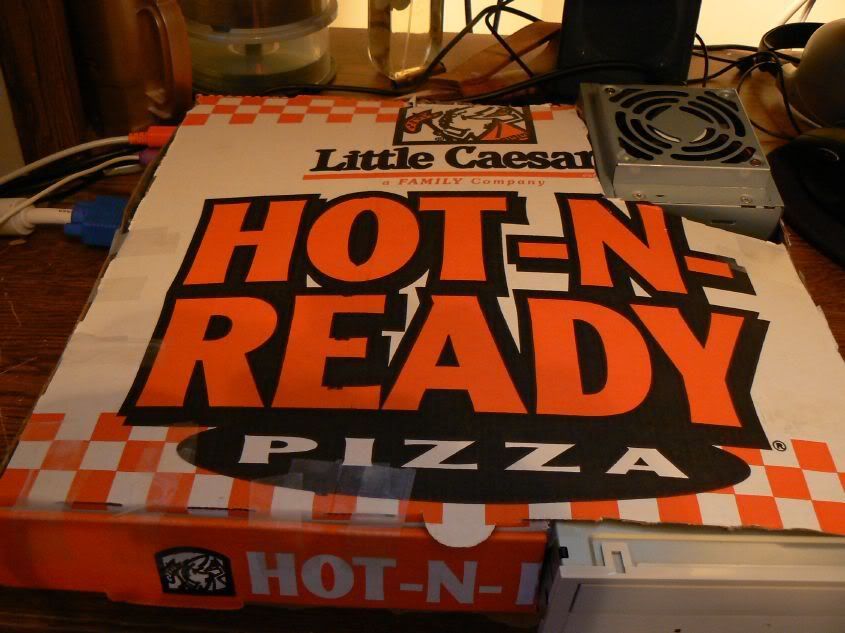 And Viola! A working Pizzapooter!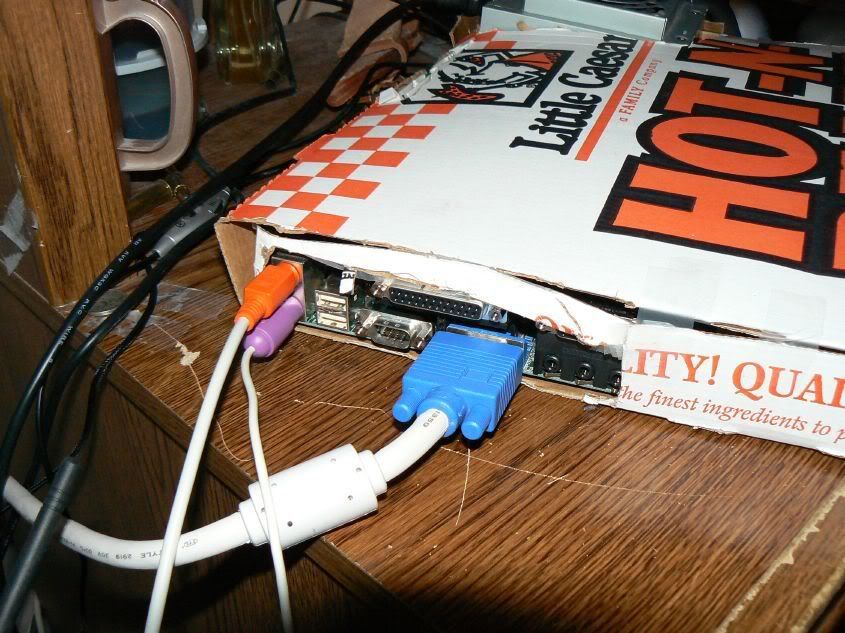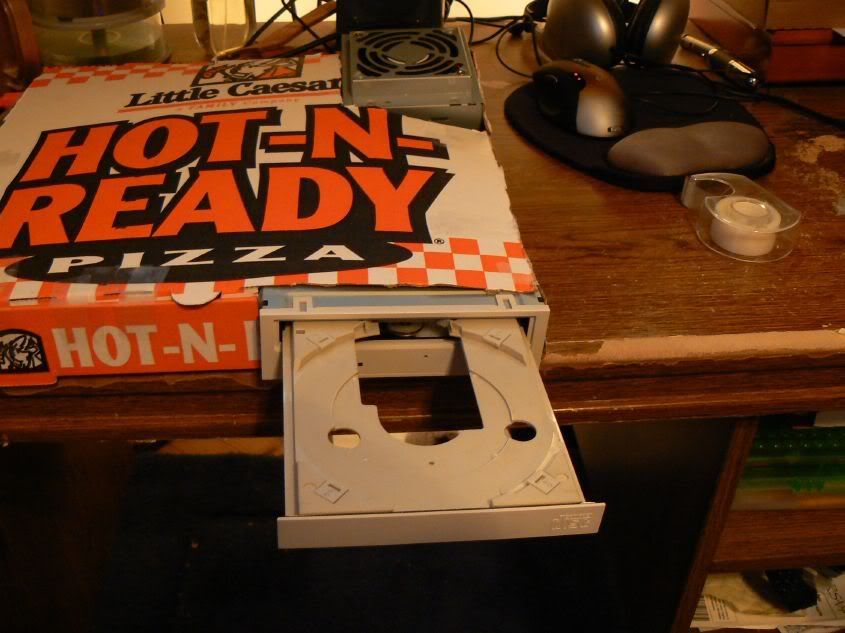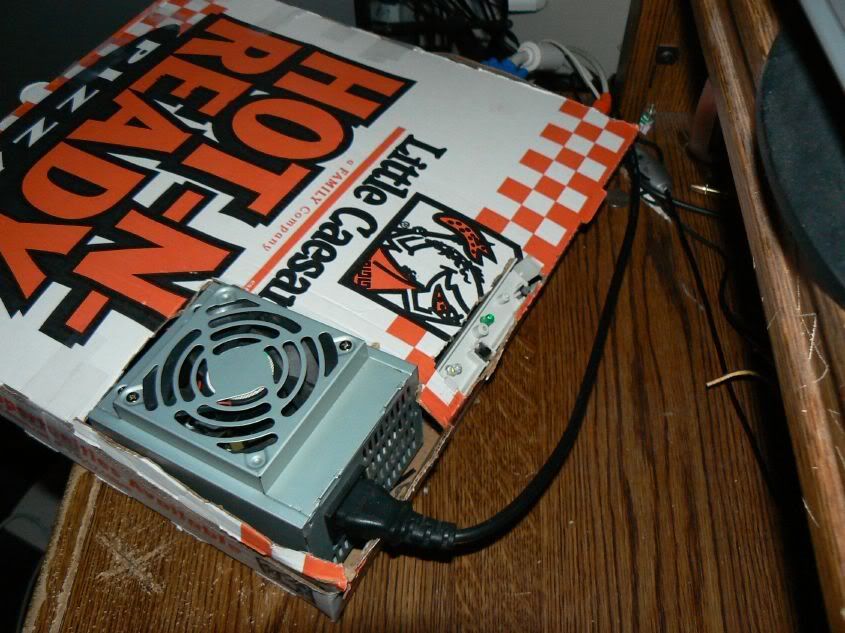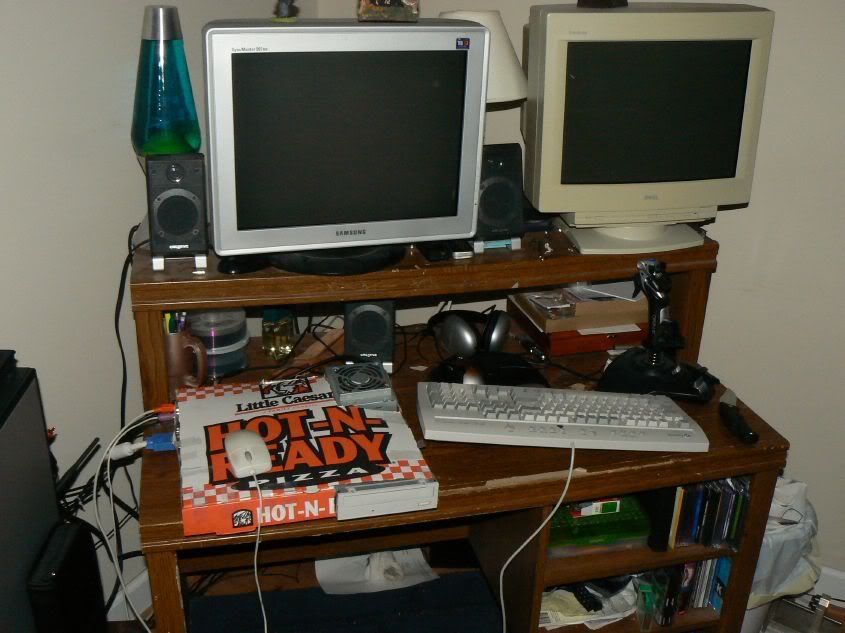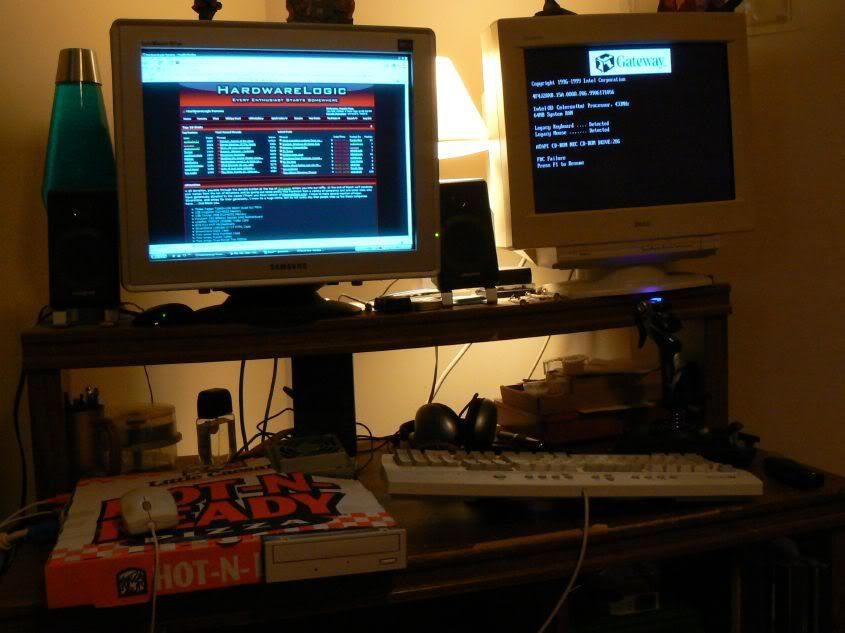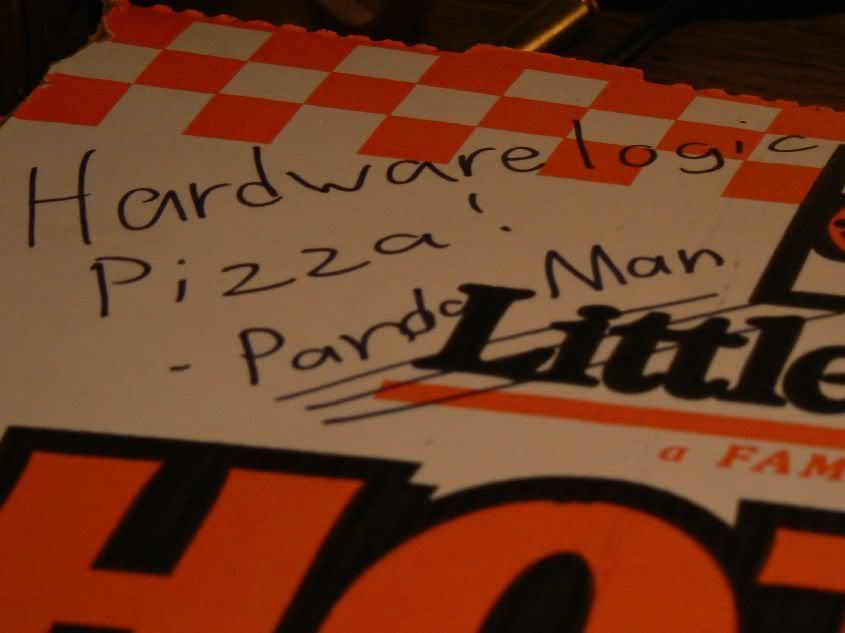 Comments? Questions? Swordfish fights? O RLY!? Let me know! (I may post the shoebox one as well, but its rather old)