Ok guys, here's the deal. A
brand new
Dell S2825cdn Multifunction Color Laser Printer for $150 shipped (
after $20 off coupon code: see image below
). Does duplex printing, toner is affordable ($50-60 for a full set of toner), Xerox is the subcontractor on it, and the warranty is 1yr onsite repair or replace by Dell directly. Stupid good deal for a printer of this caliber!
Vendor is Quill.com have ordered two of these printers (one for myself and the other for a family member) from Quill with zero issues.
https://www.quill.com/dell-s2825cdn-multifunction-color-smart-laser-printer/cbs/51641962.html
COUPON CODE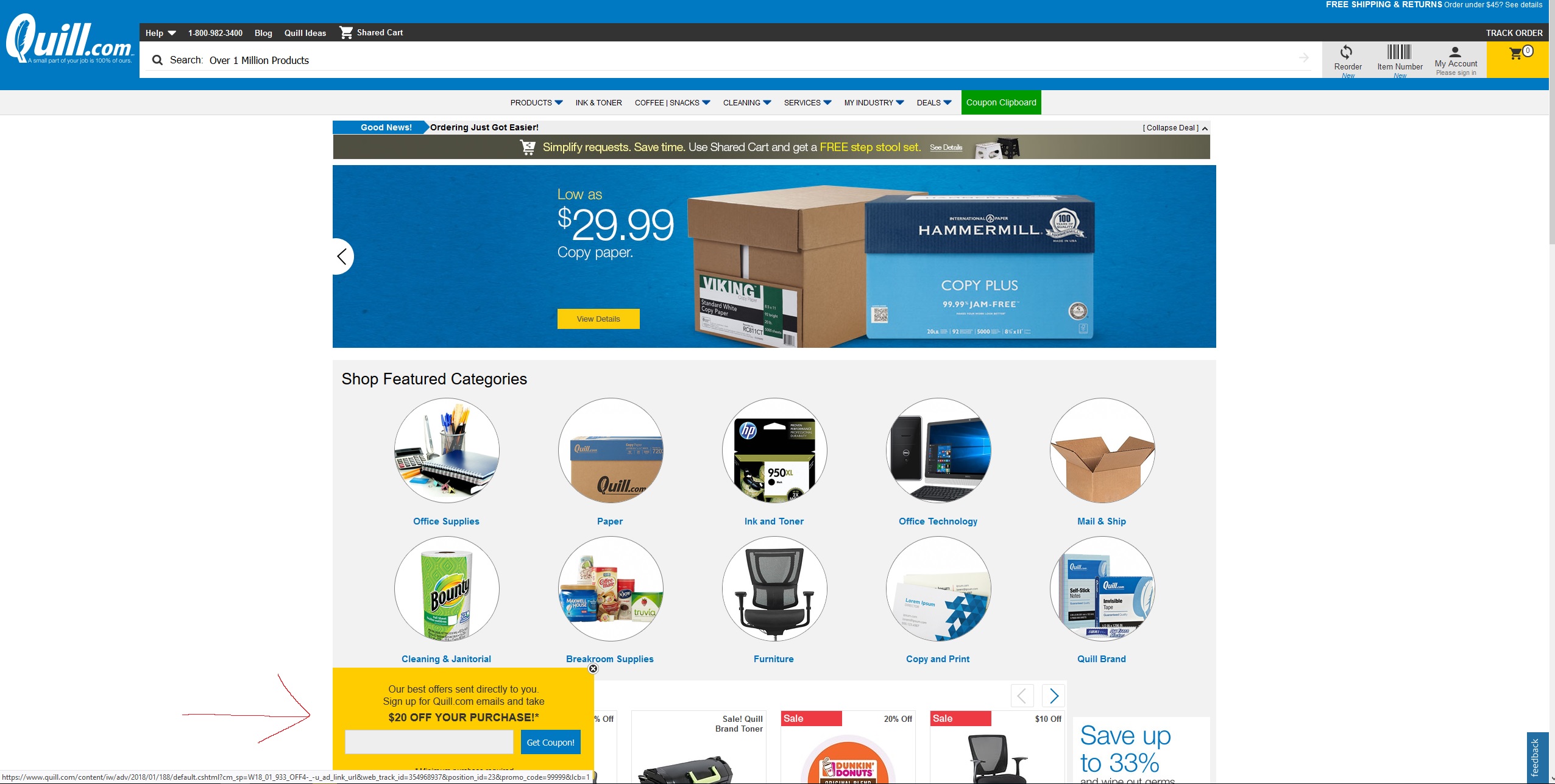 PRINTER SPECS
https://i.dell.com/sites/doccontent...rt-MFP-S2825cdn-Spec-Sheet-US.pdf?newtab=true
VIDEO REVIEW
TONER
Printer comes with starter toner cartridges (1200 Color, 1500 Black). Best deal I have found going for full toner (2500 Color, 3000 Black) can be found here...
https://www.ebay.com/itm/5-Pack-Ton...e=STRK:MEBIDX:IT&_trksid=p2060353.m1438.l2649
If you or a family / friend's MFP is long in the tooth or it's just time for an upgrade, you will be hard pressed to find one with specs / duty cycle like this for UNDER $300 much less $150 shipped!
**NOTE** Be sure and flash the firmware to the latest A06 (see link below). My brothers out of the box (01-21-18) was out of date (A05).
http://www.dell.com/support/home/us/en/19/drivers/driversdetails?driverId=587D4
Last edited: