Joined

Nov 14, 2004
Messages

5,699
I have a direct 10G BaseT copper link between my desktop and my NAS. It's been great.

Before it I used a Brocade SFP+ fiber direct link and it was garbage. Has turned me off from fiber for life.
Yeah -- I was looking at adding the Unifi 16XG to my stack, SFP+ down to my POE switch, then going 10GbE to the NAS. Keeping central management of the Unifi kit (APs, etc) would be nice. I'm sure there's better stuff out there, though.
All that SSD love over 1Gbe LAGs? Like running on a blown hamstring...

Nice touch on the mounting though. I do hope you have direct airflow through those things. They will get plenty hot packed in that dense.
I'm moving this summer, so keeping it on the avoton mobo for now, but along with the 10G switch mentioned above, i'm looking at a x10 supermicro board w/ dual 10GbE. There are a couple fans in the top pic immediately behind the SSD stack
[edit]
Went back to two stacks of SSDs (instead of inverting a middle set) as it allowed cleaner cable management (and better airflow):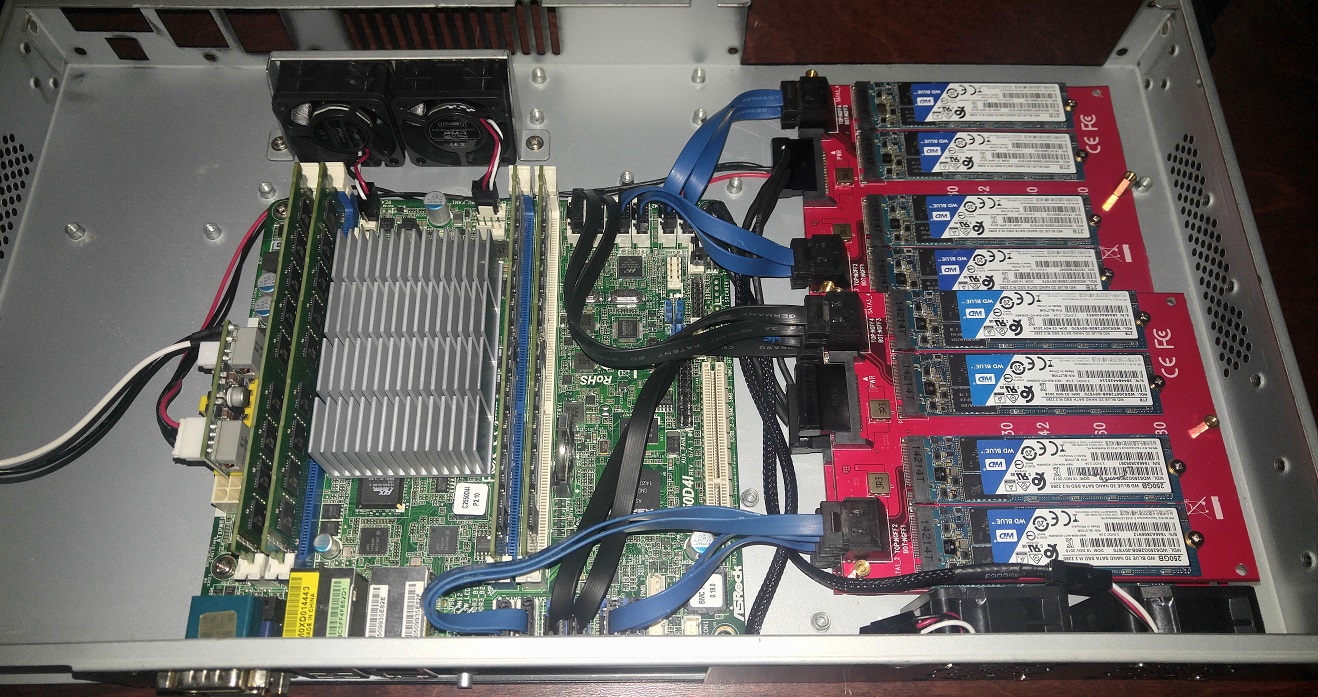 [/edit]
Last edited: