Joined

May 22, 2010
Messages

2,001
My sister got a Gateway 2000 SOLO 2100 for free from my cousins Uncle Ralph. After checking it out for it was discovered that the laptop had 40MB RAM a 133 MHz Pentium, 2GB HDD, CD-ROM drive, and 13.3 TFT LCD display. No PCMCIA PC card were included, so I looked on ebay and amazon. A 4-port USB 2.0 PCMCIA cardbus card was ordered along with a Cisco Linksys WIreless-G network card only to find out that neither of these are compatible with the Gateway 2000 SOLO 2100 as it only excepts PC card instead of cardbus. Also I purchased a Gateway 2000 SOLO 2300 for parts because it included a Pentium 266 Mhz processor with MMX, 64 MB RAM, mouse, floppy drive, external floppy drive adapter, and laptop bag. After getting the thing in the mail it was discovered that it has no Operating System installed and won't boot from the CD-ROM drive. Also, I'm not even sure if the Gateway 2000 SOLO 2300 even included a hard drive, but I can't prove it because I can't boot from CD-ROM. It was discovered that it may support up to 384MB RAM, which is good even though I only need 64MB to install Windows XP or XP Professional. However, if it does support up to 384MB that is also good as anything past 256MB will make it less dependant on Virtual Memory. Before you complain about my picture please understand that photobucket messed them up and that is why they are not rotated and why some are upside down. As stated before I got a Gateway 2000 SOLO 2300 with the lid shown here: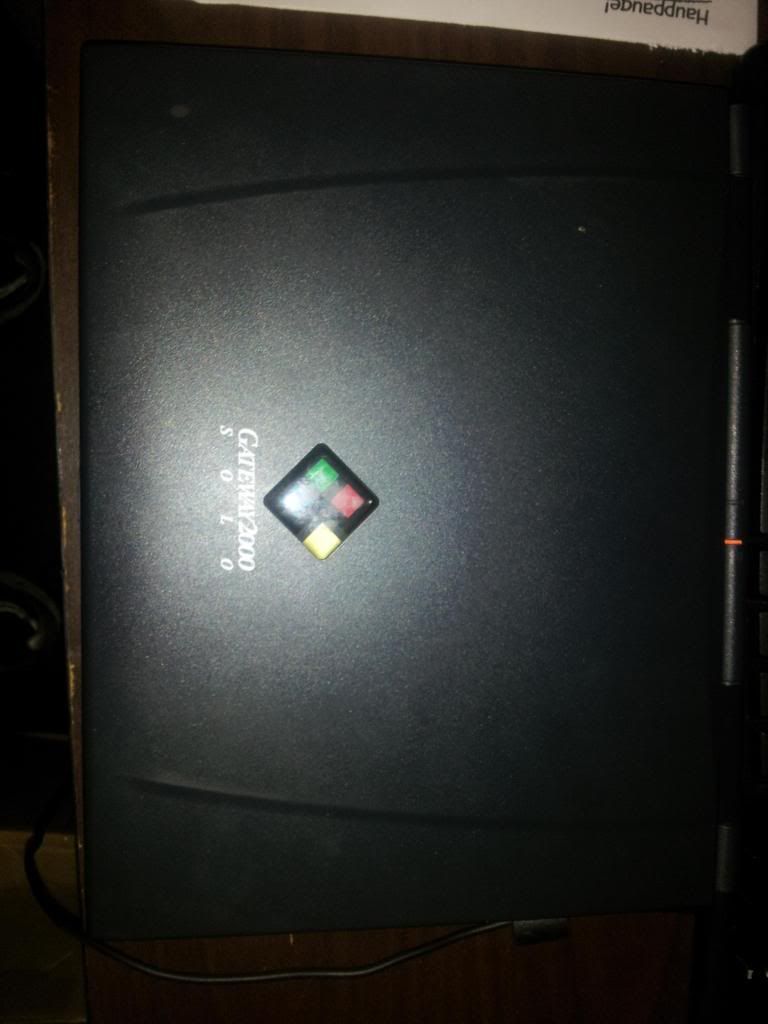 The keyboard shown here: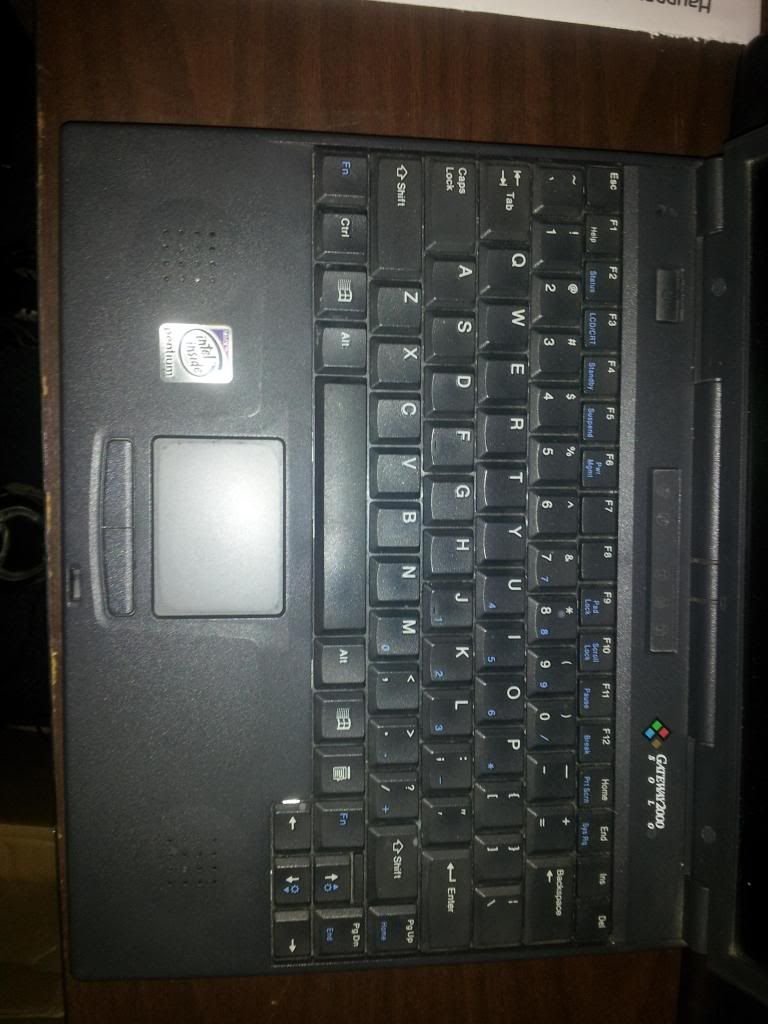 The bottom label shown here: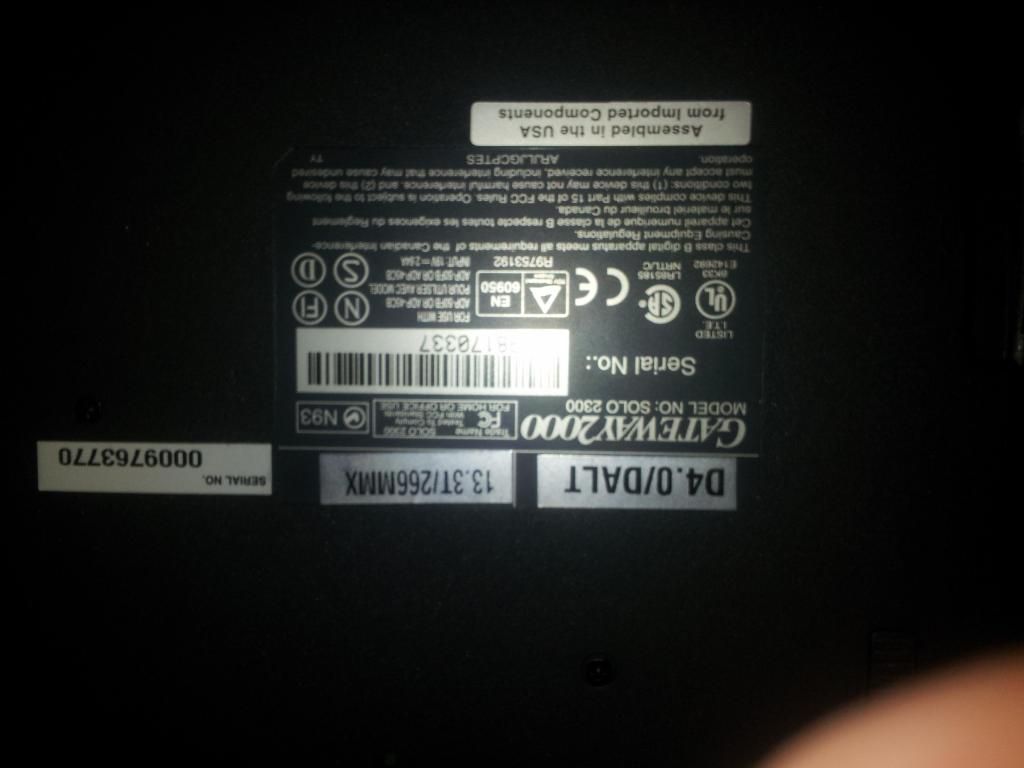 An image of the POST screen shown here: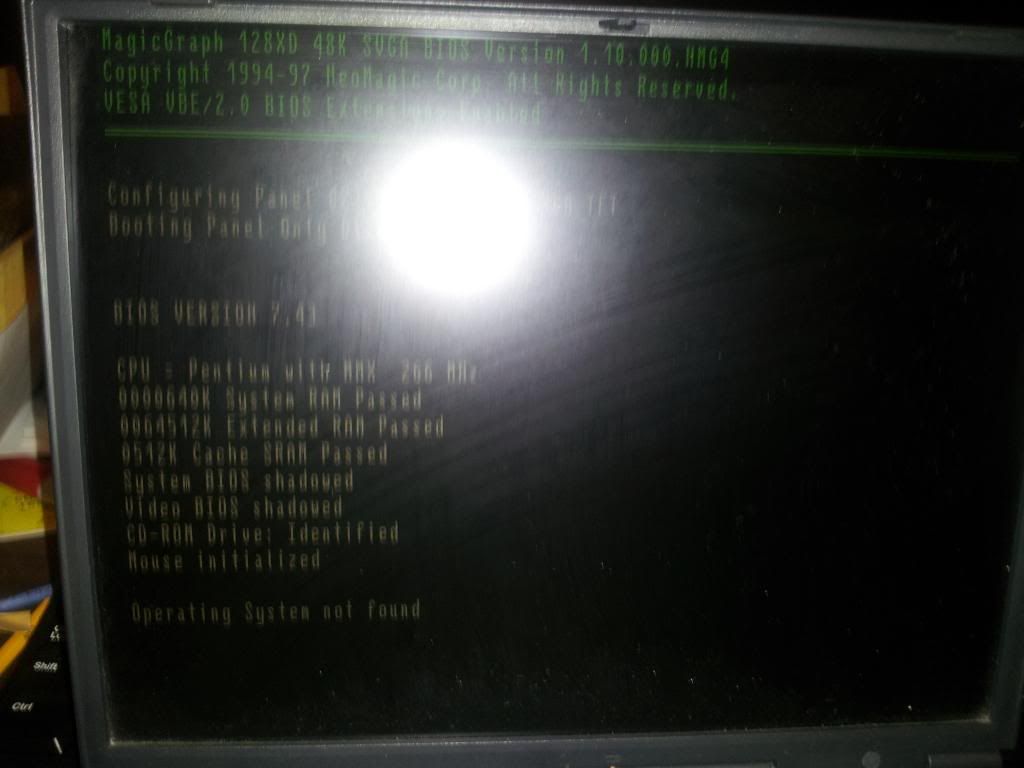 It was discovered that by removing the CD-ROM drive casing from the CD-ROM pictured here: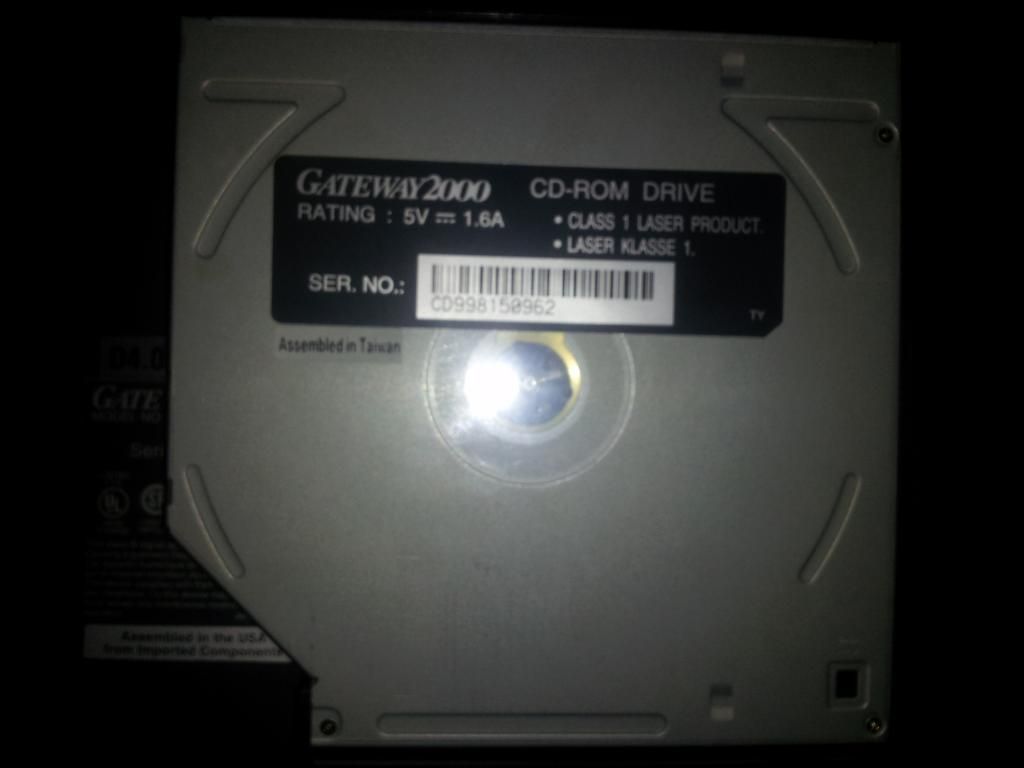 That the CD-ROM drive interface connector pictured here can be removed for drive replacement: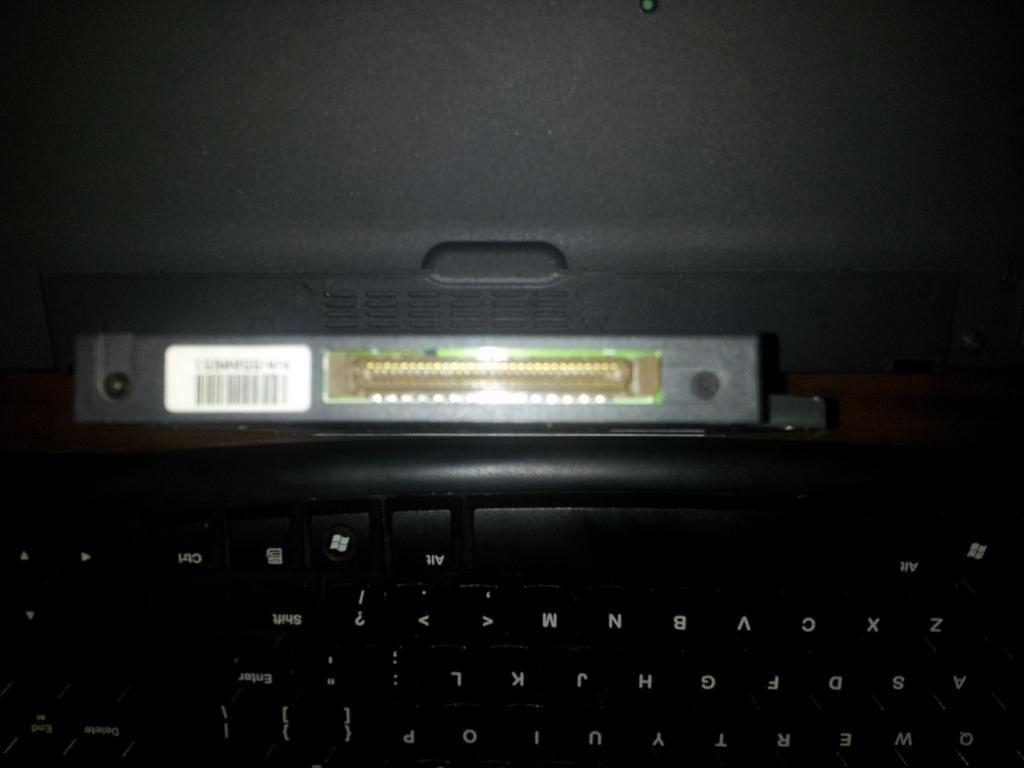 After removing the CD-ROM drive interface connector board shown here the drive can be replaced:
Finally after the CD-ROM drive interface connector board is removed all that remains is the standard connector shown here: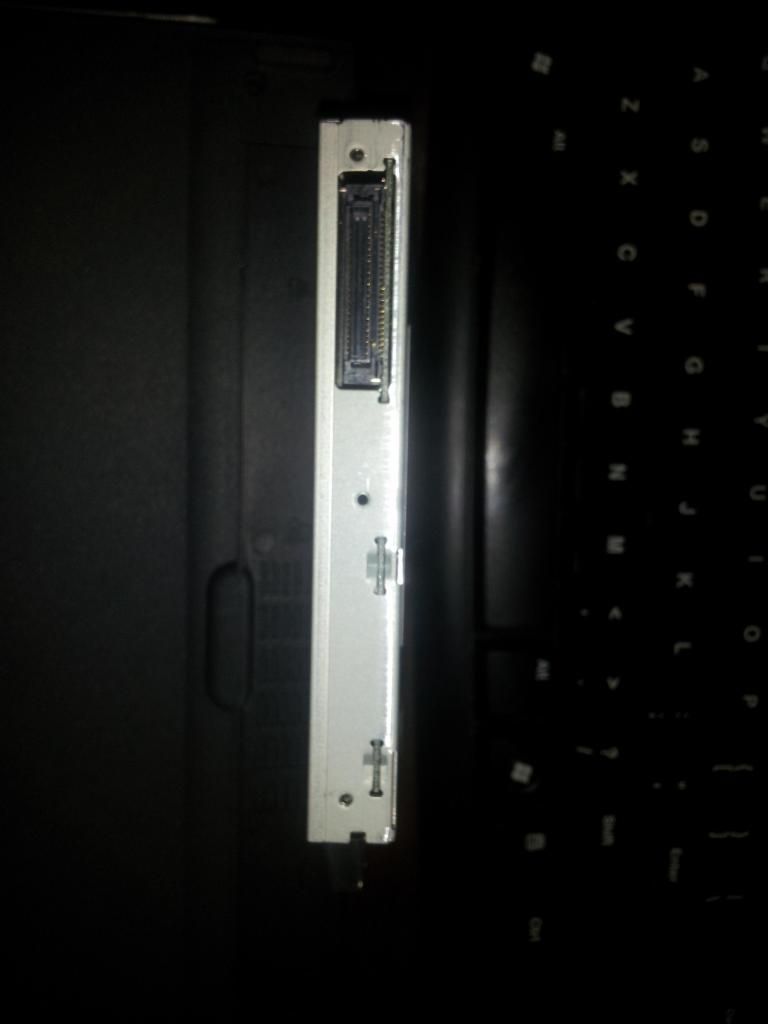 However, would someone please tell me what this bay is for as shown in the following picture:
because if the previous image is showing were the hard drive goes it looks like I need a special casing and connector to get the hard drive in there, so please let me know if you recognize this as this in not described in the users manual.
Last edited: