Payments accepted - credit cards through my merchant account, cash, money orders and BTC.

My feedback:
Heatware |
eBay
$500 shipped: Ryzen 9 3950X
- Retail boxed, good condition.
$85 shipped:
Alphacool NexXxoS Monsta 240mm radiator (280 x 124 x 86mm)
- Has a small dent (pictured). Does not affect function.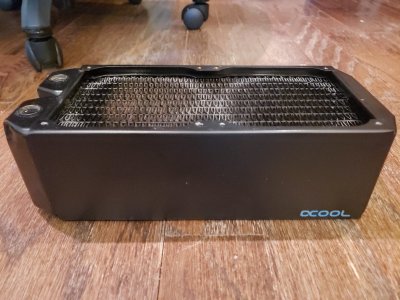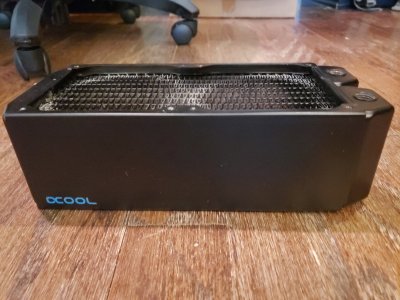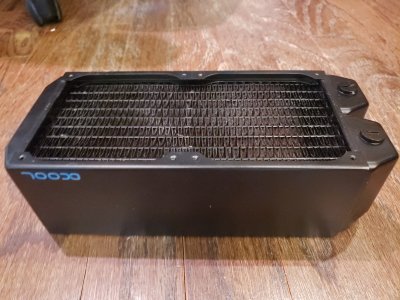 $60 shipped: Seagate Barracuda 4TB Hard Drive ST4000DM005 (DOM 3/22/18)
- Works great. SMART check and short drive test good.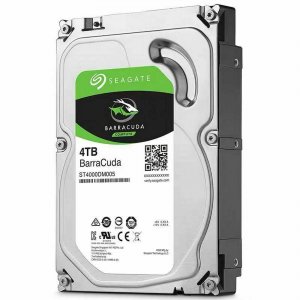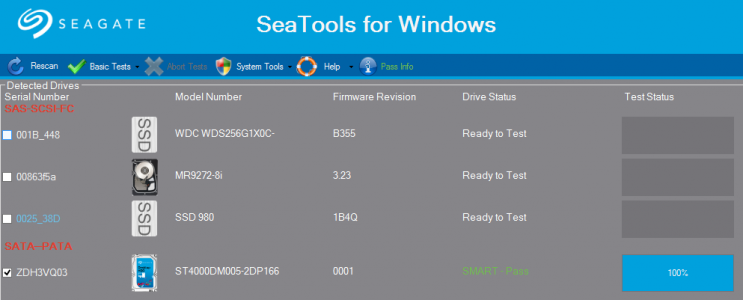 *******************************************************SOLD***************************************************************************
$350 shipped: AMD Ryzen 9 3900x
- Retail boxed with Wraith Prism cooler. I purchased this used on eBay and have used for about a week. Original owner said they used under WC'ing and did not overclock it, nor did I.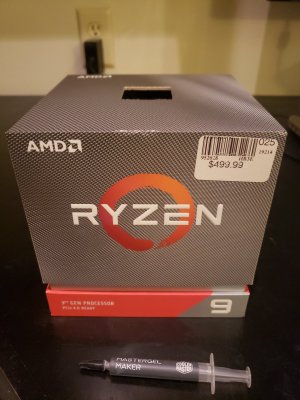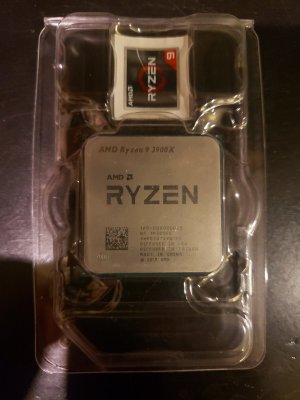 (SOLD) $100 shipped: TeamGroup Pro Dark 16GB DDR4 (2x8GB) 3200 MHz CL14-14-14-31 TDPGD48G3200HC14ABK
- This is Samsung B-Die RAM. Was stable at 3666MHz @ 14-14-14-28 timings using 1.45v in BIOS.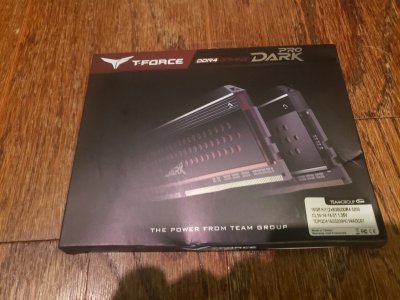 (SOLD) $125 shipped
:
Bob Slay V2 Case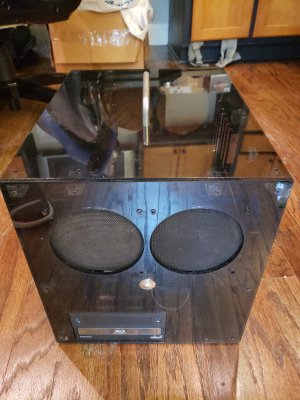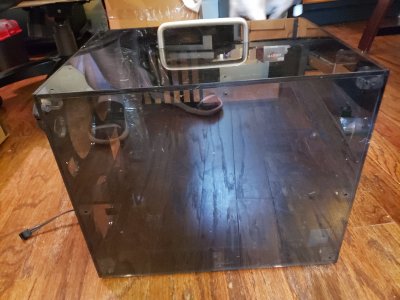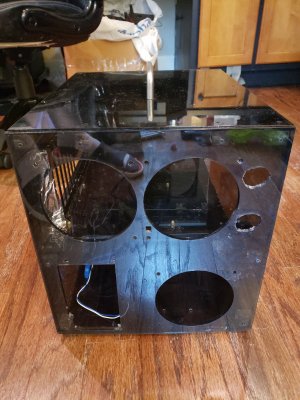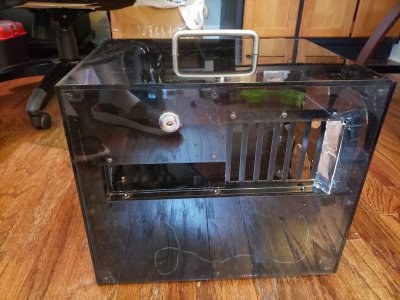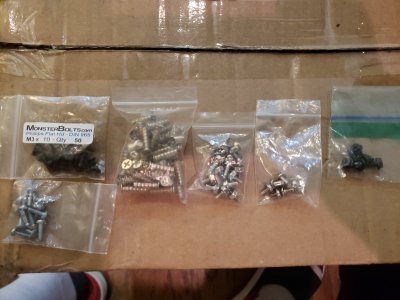 Outstanding case. Apparently, I paid $251.45 for this case + accessories.
Includes
:
- Samsung Blu-ray Disc BD-ROM/DVD Writer SH-B123
- 5 1/4" -> 2 x USB 3.X / 3.5" drive expansion
- Handle: Yes (+$5.00)
- Back Panel Cutouts (Radiator): Black Ice II (+$5.00)
- Acrylic Hard Drive expansion pcs: Yes (+$3.99)
- Acrylic Color: Smoked Grey (+$25.00)
- 5x 120mm Black Mesh Fan Filters ($6.99)
- Assorted screws
This case has some scratches, a minor crack in the hard drive expansion pcs and one corner chipped. This does not impact function.
I also removed the edge of the last PCI bracket so you can mount a 240x120x60mm radiator internally. You can still screw a card in this slot - there is aluminum tape there now. I also expanded the rear radiator tubing ports to mount an Alphacool NexXxoS Monsta 240mm radiator externally (280 x 124 x 86mm).
(SOLD) $25 shipped:
PT Nuke (PHN) Biocide
, 8 x
Bitspower True Silver 7/16" Compression Fittings
,
Bitspower Rotary 180 Fitting
,
Bitspower Silver Shining Enhance Rotary 45-Degree Multi-Link Adapter
, Cock block(?) fitting.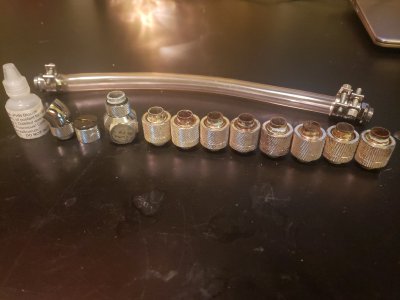 (SOLD) $40 shipped: EK-Supremacy EVO Nickel/Acetal Water Block (AM3+, AM3, AM2, AM2+, FM2, FM2+, 939, 754, LGA-115x and LGA-20xx)
- Comes with AM4 and Intel mounting hardware. Includes thermal paste.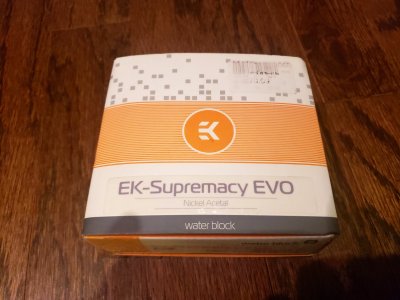 (SOLD) $125 shipped: AMD Ryzen 3 3100 3rd Gen 4-core / 8-thread 3.9GHz Boost 7nm 65w Quad-core AM4 Desktop Processor
- Comes retail boxed with heatsink and fan. Ran stock, but it can be overclocked. Can include thermal paste, if you need it.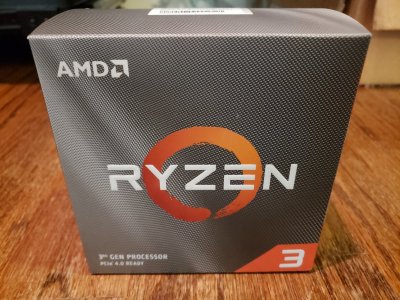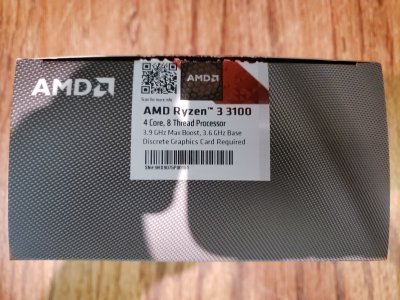 Last edited: