Downsizing for a little bit, so I'm selling some parts from my setup. Open to offers. I only did a quick skim on ebay/amazon for pricing so if I'm off base I'm not going to be upset if you tell me so.
Trades: Laptop cooling pad, bluetooth headset...
$45 Ek supremacy block. Complete. Used with distilled water and kill coil only.
$50 Ek reservoir. Should be a complete set with box. Used with distilled water only.
$100 bose soundlink mini. Company logo drawn over in picture. Comes with box and accessories.
$27 Rosewill dual band pci express WiFi adapter.
$110 Fallout Pip Boy (PC edition, game code claimed)
$26 swiftech mcp35c rev 2b reservoir (
Link
, but this isn't my listing, jusk linking for the details)
$50 swiftech mcp 350
$35 Swiftech single 120mm radiator. Condition I'd say is a B. No fin damage, but it has some paint lost where the screws go in
$45 Call of Duty Munitio Billets. I only wore one set of the cups, the rest are new, and I the set I wore are cleaned and attached so they can be removed and tossed if that's a concern. Comes with box and accessories. (
link
; that's not my listing, just posting for pictures and details, I'll get pics up of mine tonight or tomorrow)
$40 Asus rt ac56r Router with ddwrt installed, no retail box.
$40 TP link wdr 3600 router with box. stock firmware, but it'll have a linksys power adapter as I can't find the stock one. I can load ddwrt on it if desired.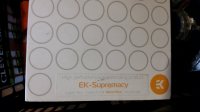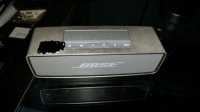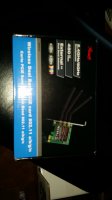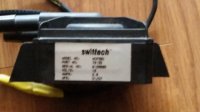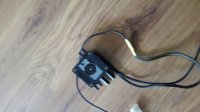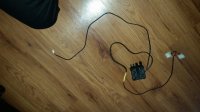 Last edited: