All items for sale are in perfect working condition and ship in original box with all original contents.
For all drives I will provide healthy SMART screenshots.
Shipping discounts if multiple items are ordered together.
All prices are shipped within the USA.
PayPal or MO.
NO TRADES
Thanks - please IM and/or email if interested.
Make an offer!
I've been dealing below what's posted here.
(1) Corsair Air Series AF140 Quiet Edition Single Fan *
$16 shipped
(3) Corsair Air Series AF140 Case Fans
* $22 shipped
(1) Intel RS2BL040 RAID Controller w/Battery *
$250 > $200 > $150 > $125 > $100 $90 > $85 shipped *PRICE DROP*
(1) Zoom 16x4 Cable Modem, 686 Mbps DOCSIS 3.0 (Model 5370) *
$55 > $45 shipped *PRICE DROP*
(1) Zoom 8X4 Cable Modem, 343 Mbps DOCSIS 3.0 (Model 5341J) *
$50 > $45 > $40 > $35 shipped *PRICE DROP*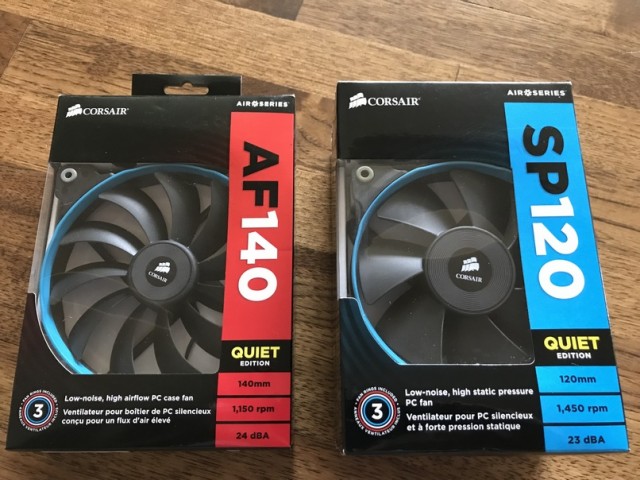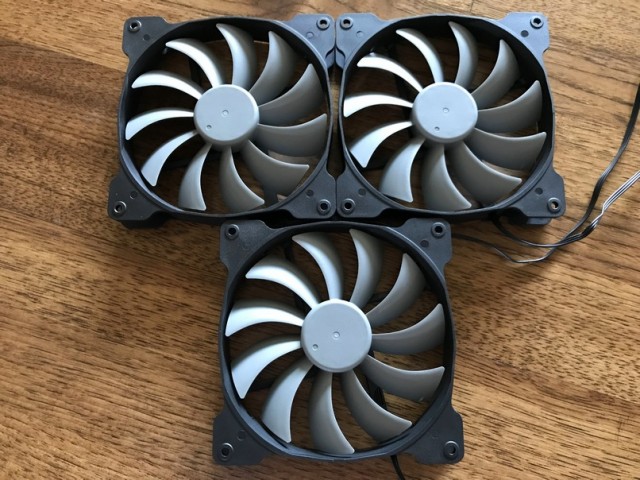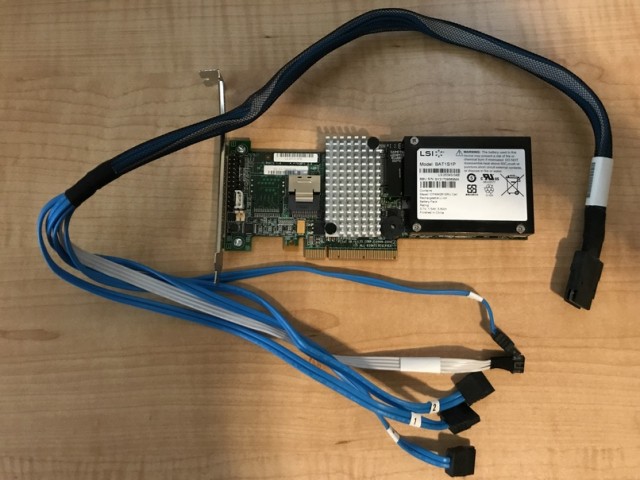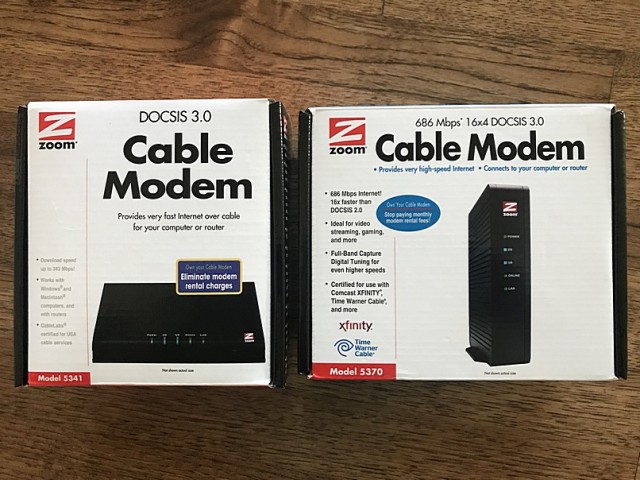 These have been SOLD:

(1) Logitech G810 Orion Spectrum RGB Mechanical Gaming Keyboard * $85 > $75 > $65 shipped

*SOLD*
(1) G.SKILL 16GB (2x8GB) Ripjaws X Series DDR4 PC-21300 2666Mhz CL15 Desktop Memory F4-2666C15D-16GVB *
$125 > $120 > $110 > $95 shipped *PRICE DROP*
*SOLD*
(1) Corsair Air Series AF120 Quiet Edition Twin Pack Fan *
$24 > $22 shipped *PRICE DROP*
*SOLD*
(1) Intel Core i7-8086K Coffee Lake 6-Core 4.0GHz (5.0HGz Turbo) Processor - Socket LGA 1151 *
$425 > $395 > $385 > $365 shipped *PRICE DROP*
*SOLD*
(2) Samsung 840 Pro 256GB SSD (both @ 98/100) *
$85 > $80 > $75 > $70 > $65 > $60 shipped/ea *PRICE DROP*
*BOTH SOLD*
(2) Intel Core i7-8700K 6-core 4.7GHz Turbo Unlocked LGA1151 300 Series Processor *
$295 > $285 > $275 shipped/ea *PRICE DROP*
*BOTH SOLD*
​
(2) Noctua 140mm Premium Quiet Quality Fan with AAO Frame Technology (NF-A14 PWM) (Great for use with the H110 Radiator) *
$16 shipped/ea or $30 > $28 shipped/pair *PRICE DROP*
*SOLD*
(1) HAUPPAUGE WinTV-quadHD PCI Express TV Tuner Card 1609 *
$50 > $40 shipped *PRICE DROP*
*SOLD*
(1) Corsair Hydro Series H110 280 mm High Performance Liquid CPU Cooler (Both included fans are completely unused)
* $75 > $70 > $65 shipped *PRICE DROP*
*SOLD*
(1) WD Red 2TB NAS Hard Disk Drive - 5400 RPM SATA 6 Gb/s 64MB Cache - WD20EFRX * $50 > $45 shipped

*SOLD*
(1) Creative Sound Blaster Z PCIe Gaming Sound Card with High Performance Headphone Amp and Beam Forming Microphone *
$60 > $50 shipped *PRICE DROP*
*SOLD*
(1) G.SKILL 8GB (2 x 4GB) Ripjaws X Series DDR3 PC3-14900 1866MHz CL 9 Desktop Memory F3-14900CL9D-8GBXL * $60 > $55 > $50 > $45 shipped *PRICE DROP*

*SOLD*
(1) G.SKILL 16GB (2 x 8GB) TridentX Series DDR3 PC3-19200 2400MHz CL10 Desktop Memory F3-2400C10D-16GTX *
$115 > $105 > $100 shipped *PRICE DROP*
*SOLD*
(1) ASUS Maximus VI Hero Intel Z87 LGA 1150 ATX Motherboard * $125 shipped > $115 shipped *PRICE DROP*

*SOLD*
(1) G.SKILL 8GB (2 x 4GB) Ripjaws X Series DDR3 1600MHz PC3-12800 Desktop Memory F3-12800CL8D-8GBXM * $50 > $45 > $40 shipped *PRICE DROP*

*SOLD*
(1) Intel Core i7-4770K 3.50 GHz Processor - Socket LGA-1150 (Brand new Heatsink/Fan) * $145 shipped

*SOLD*
(2) EVGA GeForce GTX 980 Ti 6GB GAMING ACX 2.0+, Whisper Silent Cooling Graphics Card 06G-P4-4991-KR (w/ Backplate) *
$315 > $295 shipped /ea *PRICE DROP*
*BOTH SOLD*
(2) Intel Core i5-4670K 3.40 GHz Processor - Socket LGA-1150 (Brand new Heatsink/Fan) *
$125 > $115 shipped /ea *PRICE DROP*
*BOTH SOLD*
(2) Samsung 840 Pro 128GB SSD (both @ 94/100) *

$50 > $45 shipped /ea *PRICE DROP*

*BOTH SOLD*
(1) ASUS Maximus VI GENE Intel Z87 LGA 1150 microATX Motherboard *
$85 shipped
*SOLD*
(1) ASUS TUF GRYPHON Intel Z87 LGA 1150 microATX Motherboard *
$75 shipped
*SOLD*
(5) HGST Deskstar NAS 3.5-Inch 4TB 7200RPM SATA III 64MB Cache Internal Hard Drive *
$85 shipped /ea
*SOLD*
(5) SAMSUNG HD204UI 2TB 5400RPM SATA HARD DRIVE *
$35 shipped /ea or $150 shipped for ALL 5 *PRICE DROP*

*SOLD*
(Images of sold items removed - page was taking too long to load!)
Last edited: