Joined

Apr 28, 2013
Messages

346
EK Supremacy Full Copper
$60 shipped
(backplate is on the way from Newegg)
Bought used, just cleaned as best as I could (vinegar + ultrasonic bath), 99% of corrosion gone. Haven't actually tested it, but I have no reason to suspect it would leak.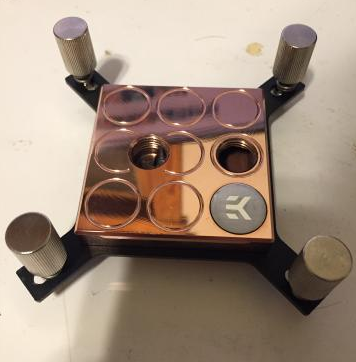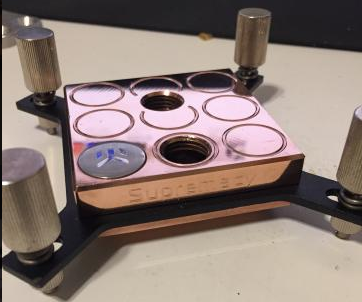 2x Bitspower 45* Rotary Compression 7/16"ID x 5/8"OD Fittings
$25 shipped for both
One of them is more beat up than the other, has some idiot marks. O-rings appear to be in good condition. Can provide you with a pair of new white Monsoon o-rings if you'd like, just let me know.