Joined

Sep 22, 2004
Messages

2,031
I am selling my gaming rig. I built this earlier this year, but I am just working too much and busy with school and its not really being used.
Specs:
Processor AMD Phenom(tm) II X6 1055T Processor, 2800 Mhz, 6 Core - Sold
Motherboard: Gigabyte GA-790XTA-UD4 - $100 Shipped
Video Card: XFX HD-577X-ZNFC Radeon HD 5770 1GB 128-bit DDR5 PCI Express 2.0 x16 - $100 Shipped
Memory: G.SKILL Ripjaws Series 4GB (2 x 2GB) 240-Pin DDR3 - SOLD!!!
Hard Drive: Western Digital Caviar Black WD5001AALS 500GB 7200 RPM 32MB Cache -$45 Shipped
PSU: CORSAIR CMPSU-750TX 750W ATX12V - $90 Shipped
CASE: COOLER MASTER Storm Sniper SGC-6000-KXN1-GP - $90 + Shipping
DVD BURNER: LITE-ON Black 24X DVDRW - $15 shipped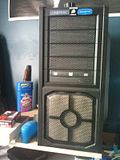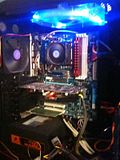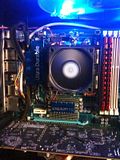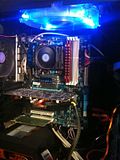 Will also include SC2 digital download (have to see how to transfer) and Battlefield BC2 for FREE.
Price for the rest of the items 400 + Shipping
Everything added up on NewEgg comes to about $900 + Shipping. I am not looking to part out at the moment. I will consider trades for a laptop or netbook+cash.
Located in Poconos, PA for pickup
Email
Ross11988@gmail.com
Heatware- RoninBlade
Paypal Non-CC Only or USPS Money Order
Last edited: