Joined

Dec 1, 2004
Messages

1,579
Hello! Got a bunch of random stuff here, some of which is pretty unique! All prices are shipped, happy to answer any questions.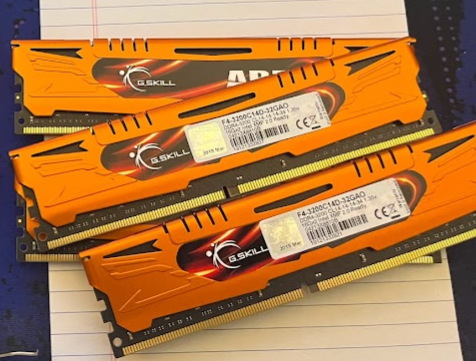 First up is the RAM. This particular G.Skill SKU was not sold at retail. The model# is F4-3200C14D-32GAO. These are pulls from a specialized pre-overclocked server of sorts. They seem to be pretty high quality RAM, with CL14-14-14-34 @1.35V timings, and they're also pretty low profile with heatspreaders that barely add any size to the memory. $225 for the 64GB kit.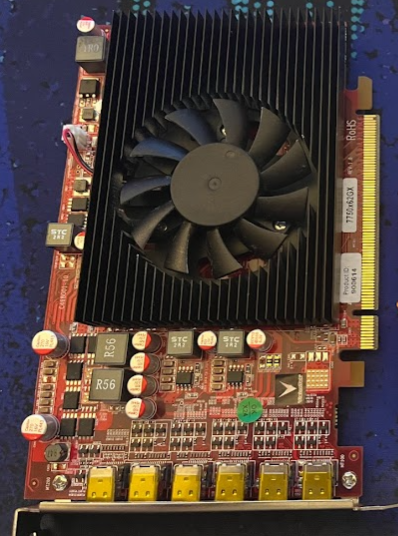 The GPU is another sort of specialty thing, Visiontek 7750x62GX. This is basically a standard 2GB Radeon 7750, except it's got 6x mini-DP outputs and can drive all of them at the same time. I've probably got a couple mDP adapters I can toss in as well, though certainly not 6 of them. $100
Mobo/CPU/Cooler/RAM/SSD/ITX case: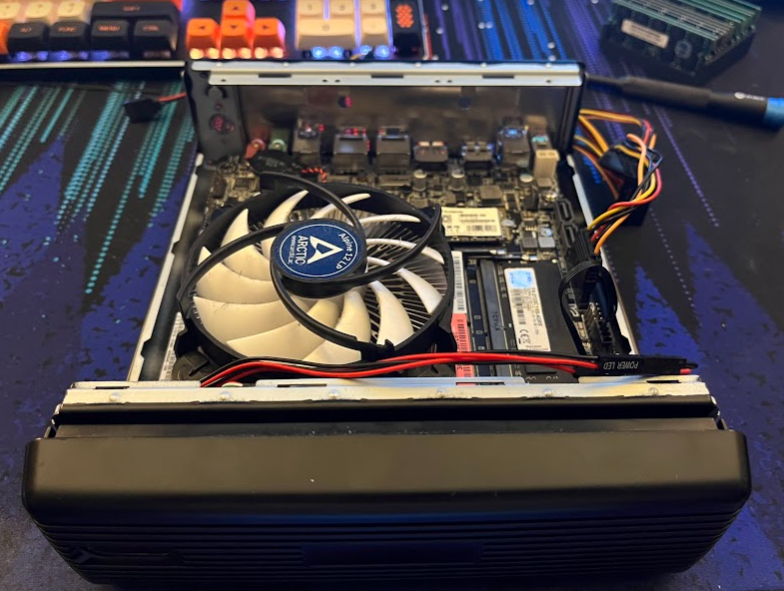 i5-6500T, ASUS H110T/CSM, Arctic Alpine 12LP HSF, 4GB of RAM, 16GB SSD, M350 mITX case. No boxes, will ship it installed in the M350. Ran as my router for a long while. This motherboard and the whole setup can run off a laptop power brick (not included) and that is how I ran it using an old dell brick. $150
Mobo/CPU: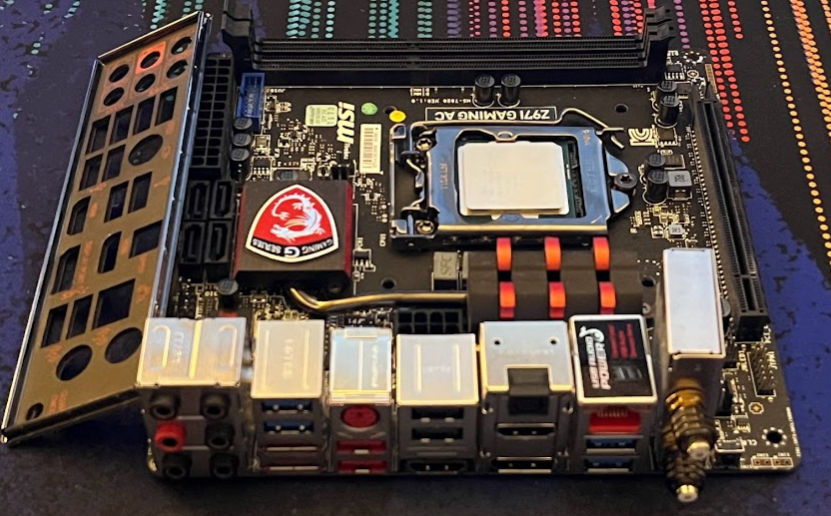 This is another weird one, this mobo is a pull from a MSI Z97 Nightblade ITX chassis. I actually have the chassis too if you *really* want it, but it's kind of crap as far as an ITX case goes in 2023 and the front fell off a long time ago so it doesn't look very pretty. And yes, the WiFi module was all bent like that straight from MSI, but last time it was used it still worked fine. What you see is what you get here; I don't have the WiFi antennas nor anything else aside from some tiny SATA cables if you really want them. The CPU on board is a Pentium G3258 which was the weird Anniversary edition CPU that was overclockable. $85
Mini-PCs: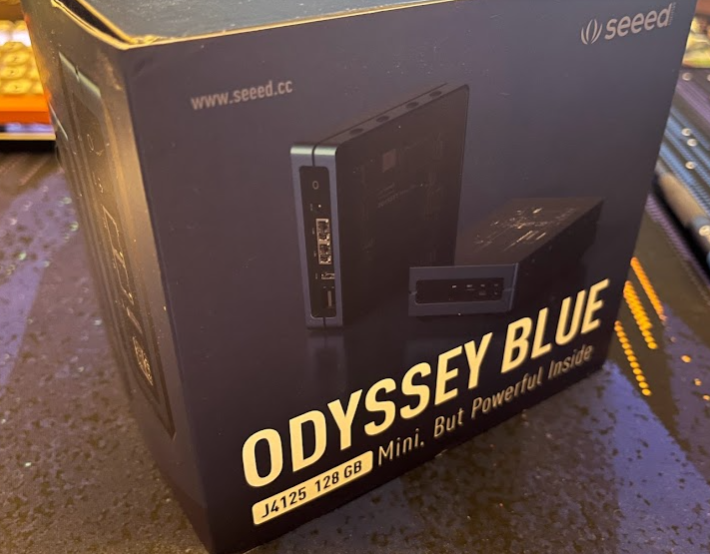 The
Odyssey Blue
is a J4105 (4-core) with 8GB of RAM and a 128GB SSD. The Odyssey Blue itself is kind of a NUC-like system you can read about here. One pretty unique feature is that it has an onboard Arduino as well as a Raspberry Pi compatible 40-ping GPIO header. There is a copy of Windows 10 installed, but it is not licensed so you are responsible for that one. Cost for the Odyssey Blue is $150 and it includes the full retail box and everything.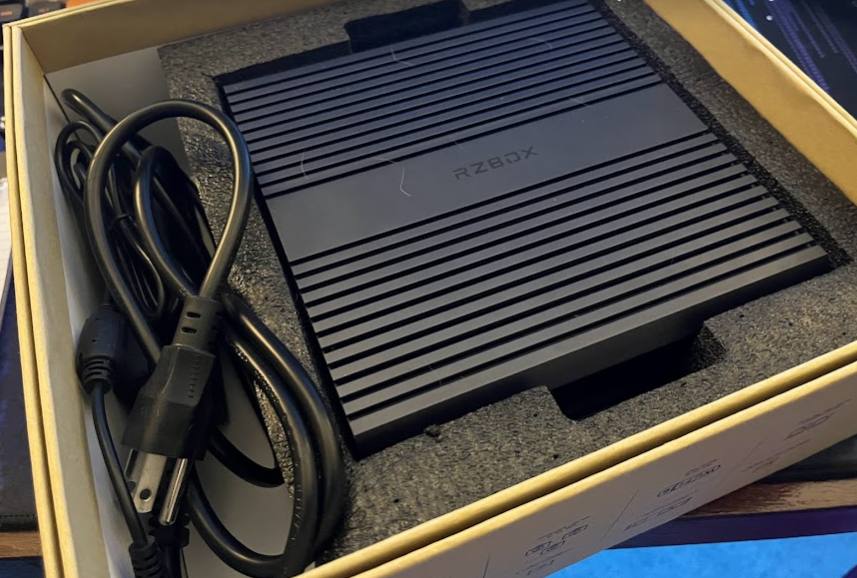 The
CHUWI RZBOX 4900H
It's got an activated copy of Windows 10 Pro, 512GB SSD, 16GB of RAM, and an 8-core Ryzen 9 4900H CPU. $300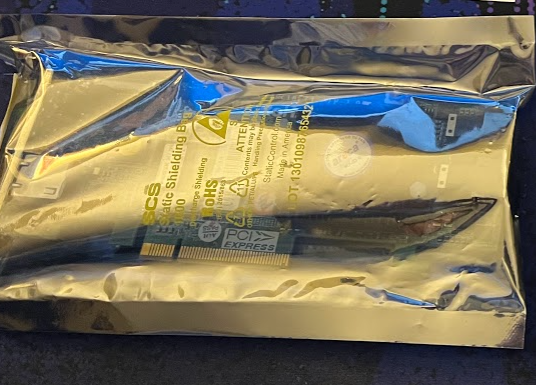 Areca ARC-1883i
RAID controller. It is sealed in an anti-static bag. I will be honest, at some point I had a bunch of these, some of which were sourced from eBay. I cannot remember if this was one of the eBay ones or not, so I will not claim it is brand new or completely unused, but it is definitely in like-new condition. $500.
3x 12TB Seagate Exos drives. Two of them are used drives, the third is a RMA return from Seagate that has only been powered on once (I think). I don't actually have my drive toaster handy to pull powered on hours or whatnot, but I believe they're fairly low. I can get my dock and provide exact specifics if you are interested. $130 each
Last edited: