I have (2) Dell EMC 3.84TB U.2 NVMe SSDs that I am looking to part with. They were pulled working from a low hours server.
I am unable to get drive stats on them due to not having a compatible interface.
Would prefer to sell together for
$600
$400, but will split for the right deal.
I have 2 more that I am sitting on for a rainy day that I would part with for the right offer.
PayPal goods and services only. Will hold funds up to 21 days to allow for testing of drives.
Shipping on me.
Main Specifications:
Product Description : SAMSUNG Pm1733 MZWLJ3T8HBLS-00AD3 - Solid State Drive - 3.84tb - Pci Express 4.0 X4 (nvme)
Type : Solid State Drive - Internal
Capacity : 3.84tb
Form Factor : 2.5
Nand Flash Memory : SAMSUNG V-nand
Interface : Pci Express 4.0 X4 (nvme)
Features : Enterprise
Physical Dimensions : 69 X 100 X 15 Mm

Extended Specifications :
Device Type : Solid State Drive - Internal
Capacity : 3.84tb
Form Factor : 2.5
Nand Flash Memory : SAMSUNG V-nand
Interface : Pci Express 4.0 X4 (nvme)
Features : Enterprise

Performance :
Drive Writes Per Day (dwpd) : 1
Internal Data Rate : 7000 Mbps (read) / 3800 Mbps (write)
Random Read : 1500000 Iops
Random Write : 135000 Iops

Reliability :
Mtbf : 2,000,000 Hours
Uncorrectable Bit Error Rate (uber) : 1 Sector Per 10^17 Bits Read

Expansion & Connectivity :
Interfaces : 2 X Pci Express 4.0 X4 (nvme)
Compatible Bay : 2.5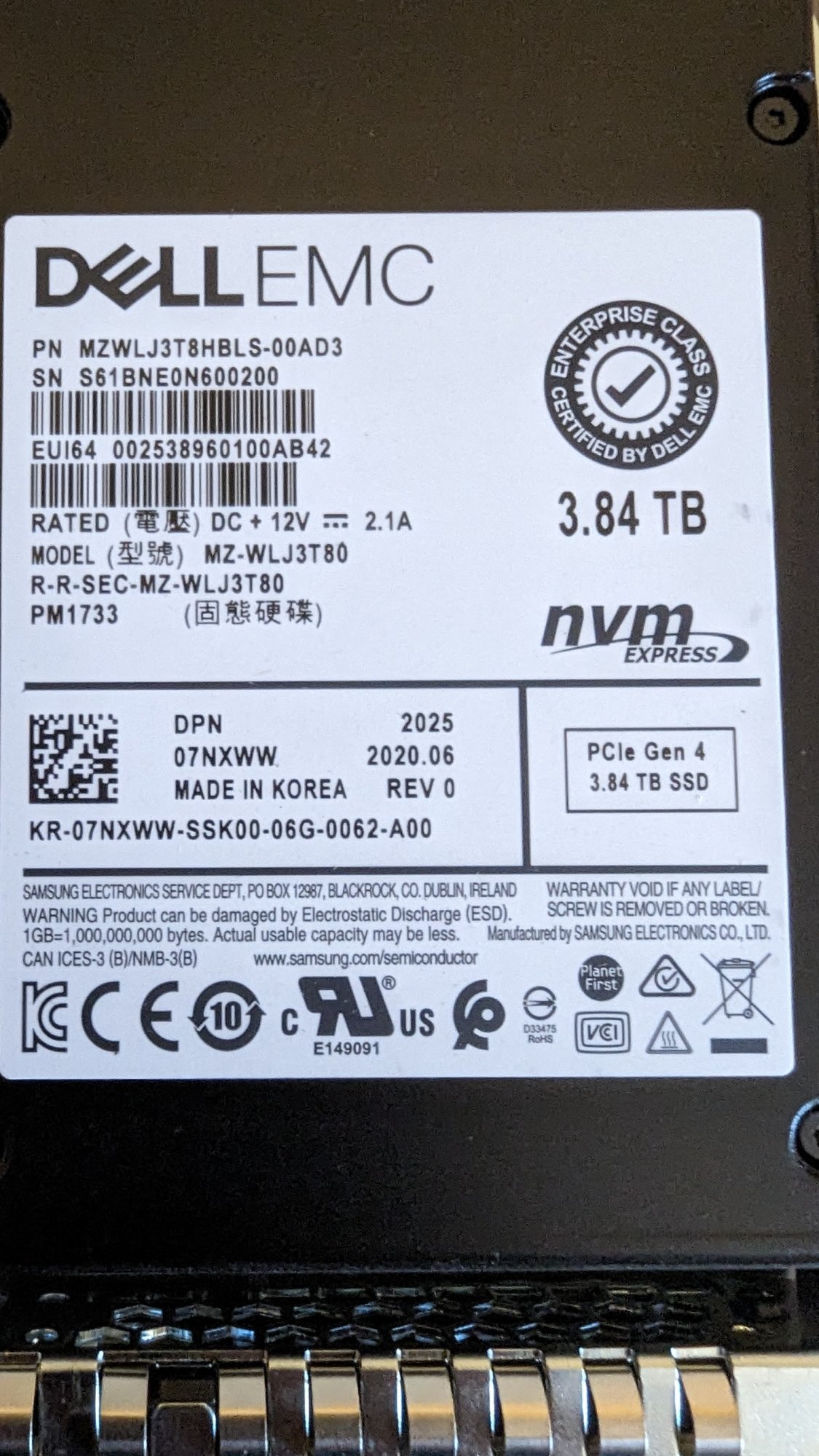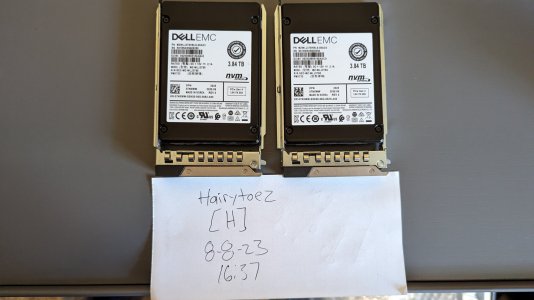 Last edited: