[H]ard DC'er of the Year 2021
Joined

Dec 27, 2015
Messages

2,774
Individual stat update at the end of Day 1 challenge.
BWG picked up some points but still behind Jad_Sac on the overall total contribution. Can motqalden keep up the pace with the901? Is that the old name for Porsche901?
Wareyore seems to be catching up with firedfly. Fly baby fly!
Who is animal982? Please identify yourself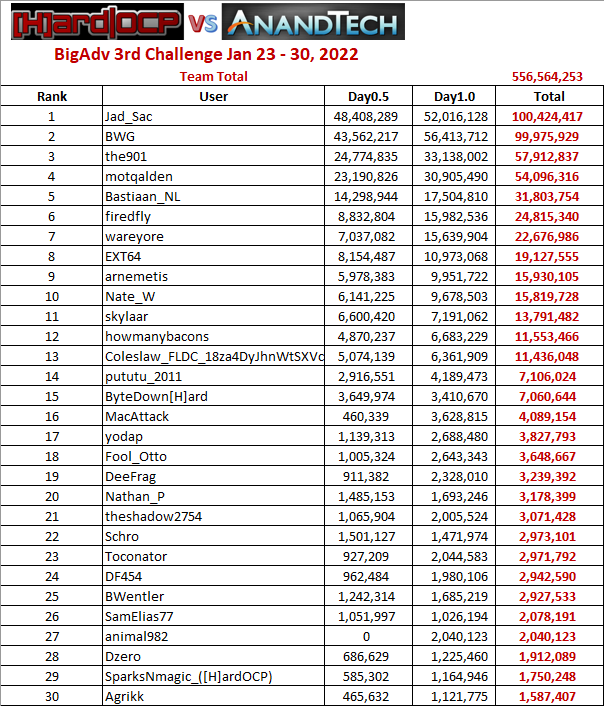 Last edited: