Joined

Nov 13, 2006
Messages

3,384
So I've been wanting to print
this Settlers of Catan
set off of Thingiverse for awhile now - finally took the plunge. Put my Prusa MK3S/MMU2S through its paces in that it involved a ton of mutlicolor filament prints. The bulk of the STL files are straight off of Thingiverse using the link above - only had to modify/design a few minor things such as a lid for the player tokens box. Everything below (aside from the dice and cards) is straight up 3D printed with no painting involved save for the one figurine of the "robber" which my daughter insisted on hand painting. Pretty happy with how it all turned out. Much more fun to use during family game nights than the stock Settlers of Catan parts: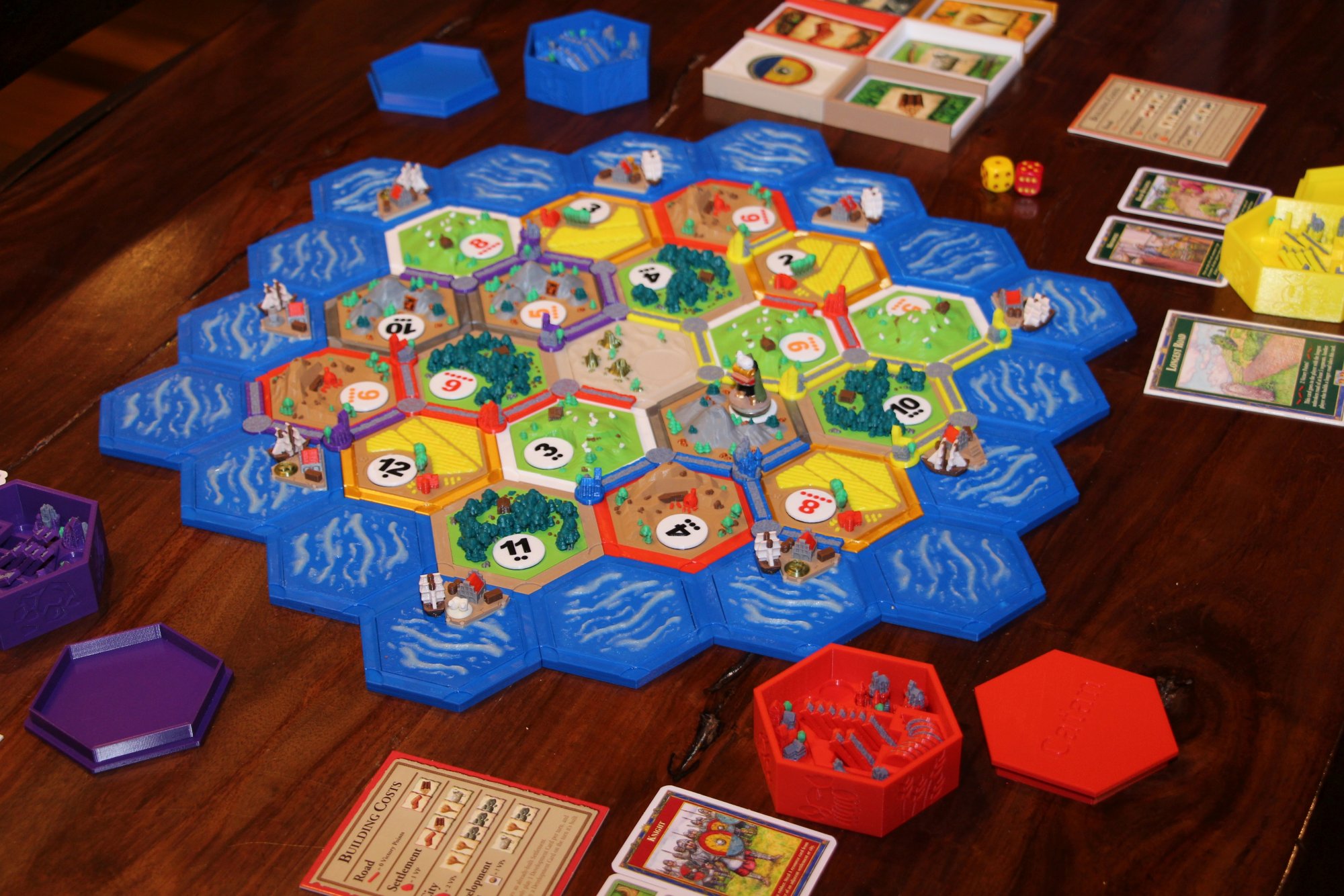 All of the hex landscape pieces have cylindrical rod magnets mounted along the center of each of the 6 edges. They use
axial North/South poles
along the sides of the rods (instead of poles on each end of the cylinder), which in turn allows them to spin/rotate in place in order to self align and snap together when the landscape tile edges are placed near each other... very cool feature in that they always grab each other and snap together no matter how they are turned. I didn't even know that you could buy such magnets with that kind of magnetic pole orientation before getting into this project.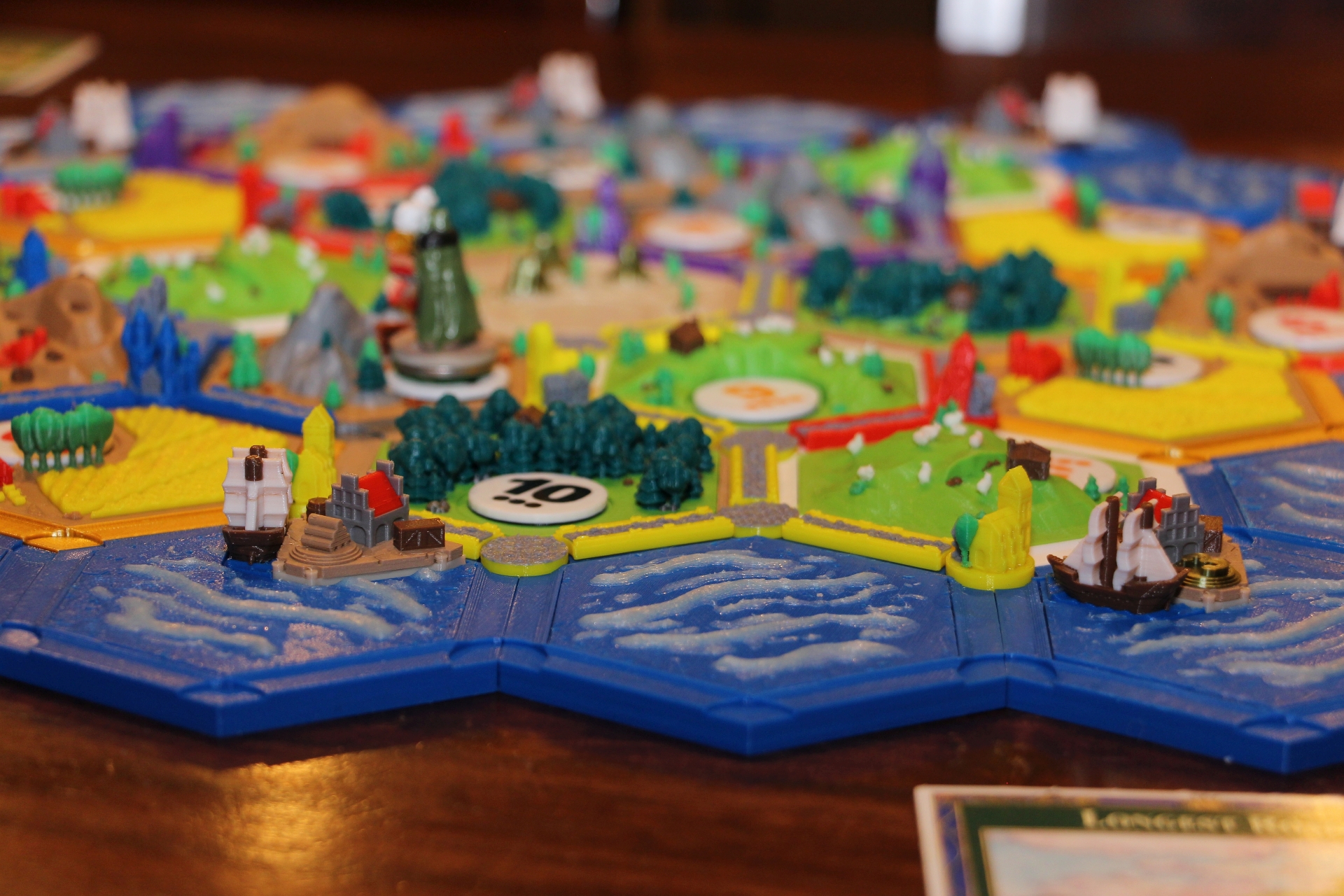 I also printed some extra accessories to help protect and store all the parts together: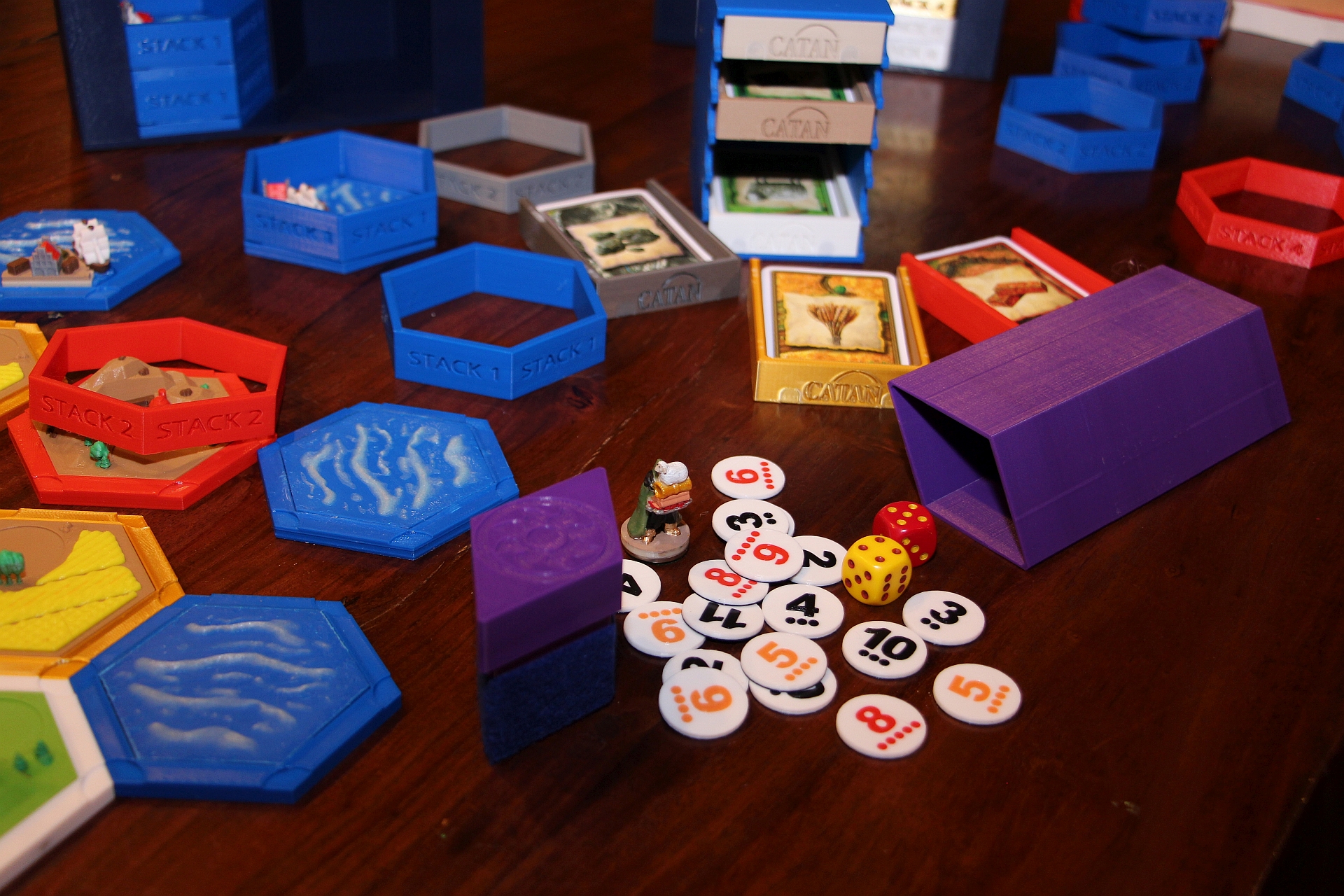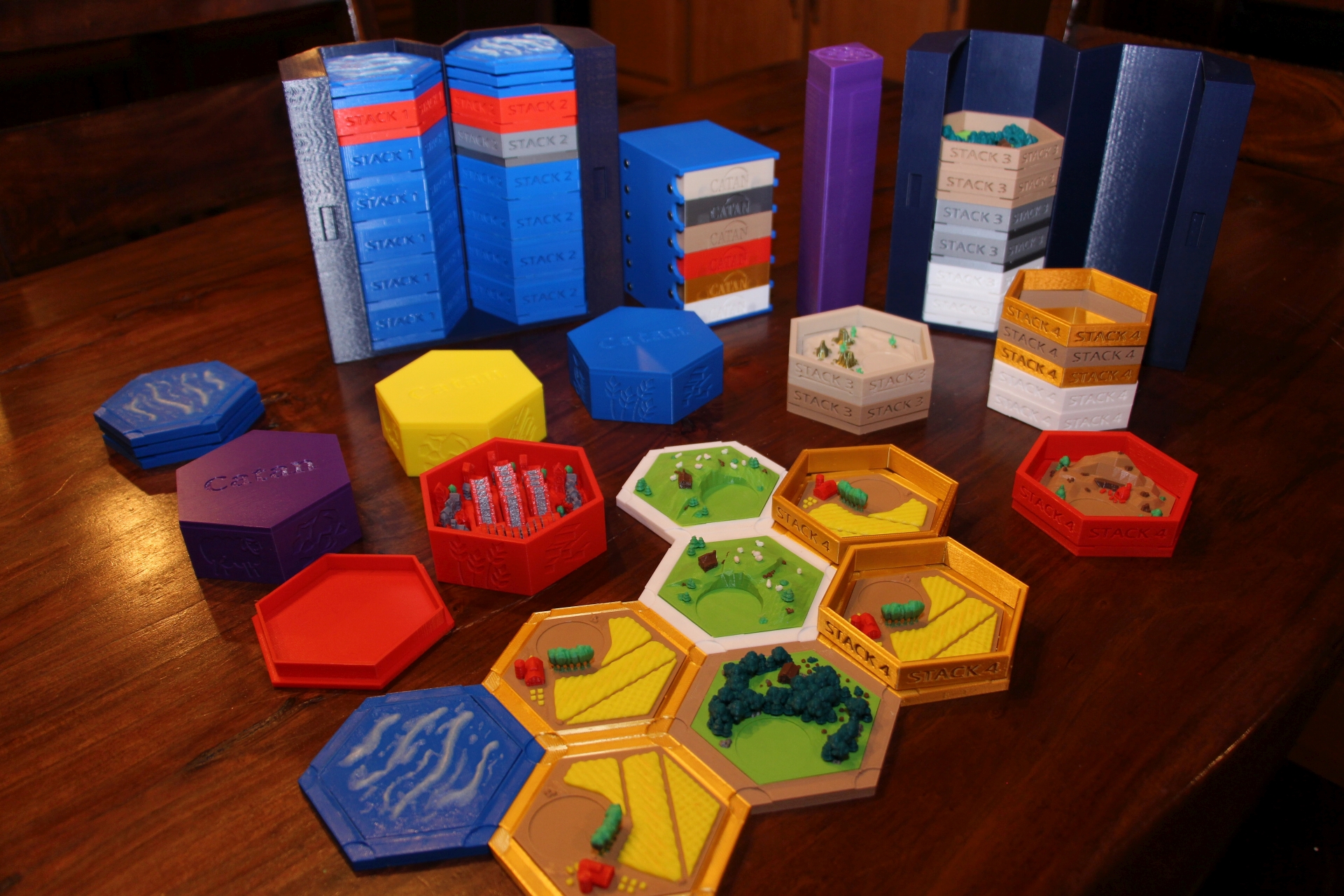 All stored:
Last edited: