Joined

May 9, 2009
Messages

1,478
So, here's an unexpected update: in the past few months, I've been getting insane eye-strain, to the point that it's been making it hard to work home. I switched to an LG 29WK600 back in October 2018 (and
I really liked it too
), but I soon started to get dramatically worse discomfort. I don't think the LG uses PWM, but I can't confirm this either. Could it be that something in my eyes is too sensitive to the LG's lamp? I tried everything: lower/higher brightness, environmental light, and a long etc. but nothing made it better. Maybe IPS's limited 1000:1 contrast was messing with me after years of being used to 5000:1 VA panels?
I finally gave up today and switched back to my 40" 4K Samsung KU6290 TV and I "think" I'm already feeling better (it's been less than an hour, so who knows... the real test will be after a couple days to weeks). My eyes seem a bit more relaxed though, that's for sure. It's hard to explain but I feel less "tension" in my head/eyeballs. There's a significant change now that I've stopped using the LG, I just couldn't handle it anymore, I felt like I was going to go blind in a few years at this rate.
I'm curious to hear opinions and similar cases from [H] users, as I know many of you have had similar problems changing monitors.
Here's the LG: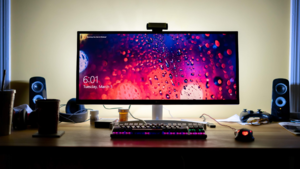 And back to the Samsung: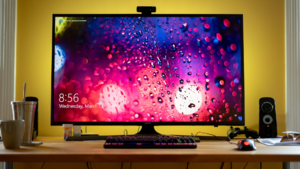 Last edited: