Joined

Oct 27, 2014
Messages

651
EDIT: Post 11 contains finished build pics.
Hey everyone,
Just pulled the trigger on a new case:
https://www.newegg.com/Product/Product.aspx?Item=9SIA2F84YK2486
Wondering if anyone here on the forums has experience with the EVGA chassis's? This is a first for me, been a long time CoolerMaster guy who's been let down (recently) the the latest Cosmos SE mid tower offering (loved the orignal Cosmos owned that for 4+ years). Claiming to fit ATX sized boards, yeah, technically... my SATA's and front USB's disagree though: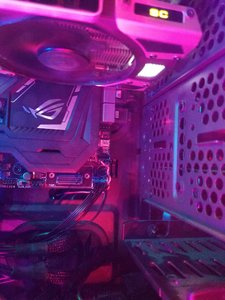 No front USB's ain't cool.... (Yes, I felt horrible tweaking my SATA's down like that... Yes, I was careful to leave slack and not put downwards force on the SATA hub. USB 3.1 for the front is behind the video card, no room with that darn HDD cage running top to bottom)
Switching camps this time around, had great luck with the EVGA stuff in my sig so far, hoping the quality caries over to their case line.
Also, I suppose I should mention when it comes to cases, I always want something unique, which is why I chose it. Serves my needs for space/airflow, the amount of 3.5" HDD's are a huge plus since I hoard movies/pics/etc., and I love the positioning of the USB/front panel, fits my desk setup perfectly.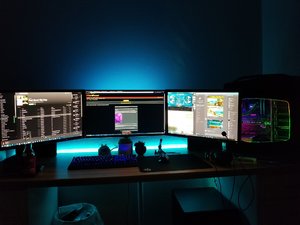 So.... any one with any experience with these EVGA cases? I'd love to hear your positive/negative feedback. I do have high expectations for the pricetag, and will definitely update this thread with build pics/feedback.
I'll certainly post build pics as well, I love transplants
Thanks!
Last edited: