Joined

Jun 9, 2003
Messages

100
After researching here and other places getting ideas I went ahead came up with my design and finished it today. It's not perfect but I think it turned out decent enough and will do the job intended.
I bought three
Acer S231HL monitors
.LED back lighting was a must have for me on this due to the power savings and hopefully longer life without dimming. I also required vesa mounts on back and a slim bezel at a decent price. These Acer monitors fit the bill nicely, one of the few that did at a reasonable price.
Anyway, pics of the mount I made are below, I'm mainly posting this to put out a few new ideas that I came up with for the standard pipe stand design. The pipe hangers are a nice addition I hadn't seen anyone else use as well as the electrical box covers that are the perfect size for 100mm vesa mounts. My pvc center pivot works but not ideally, the pipes sag slightly where they thread into the plastic pvc but I can rotate the monitor array without moving the base.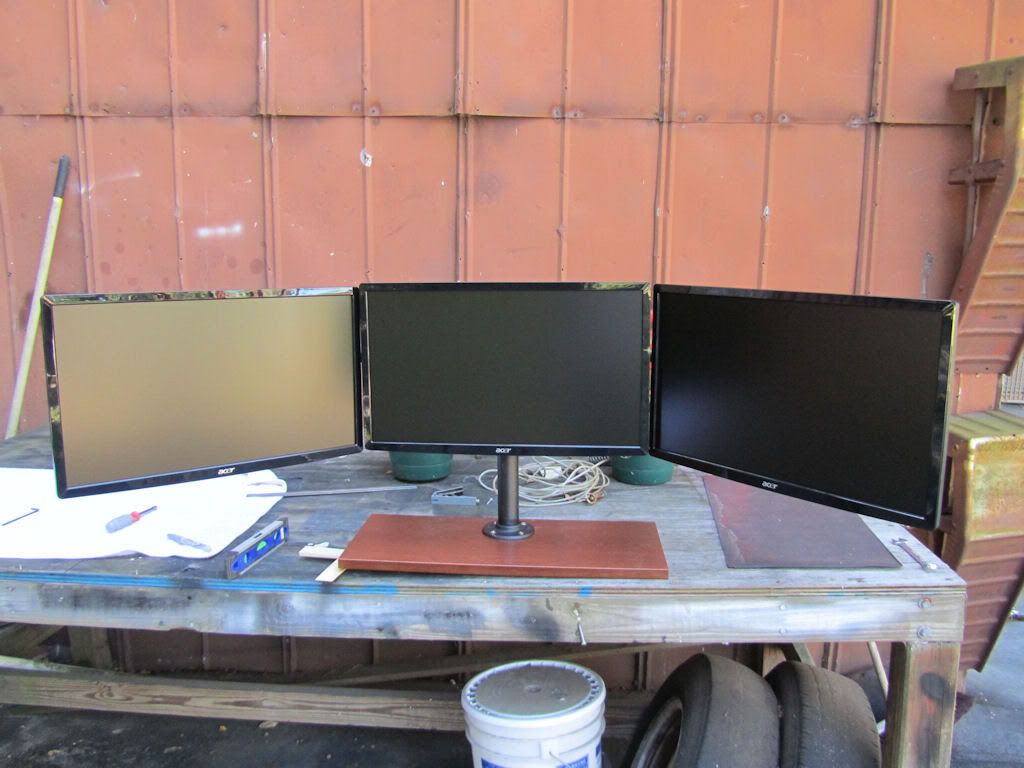 The slight sag where the two pipes thread into pvc is why the two outer monitors sit slightly lower than the center.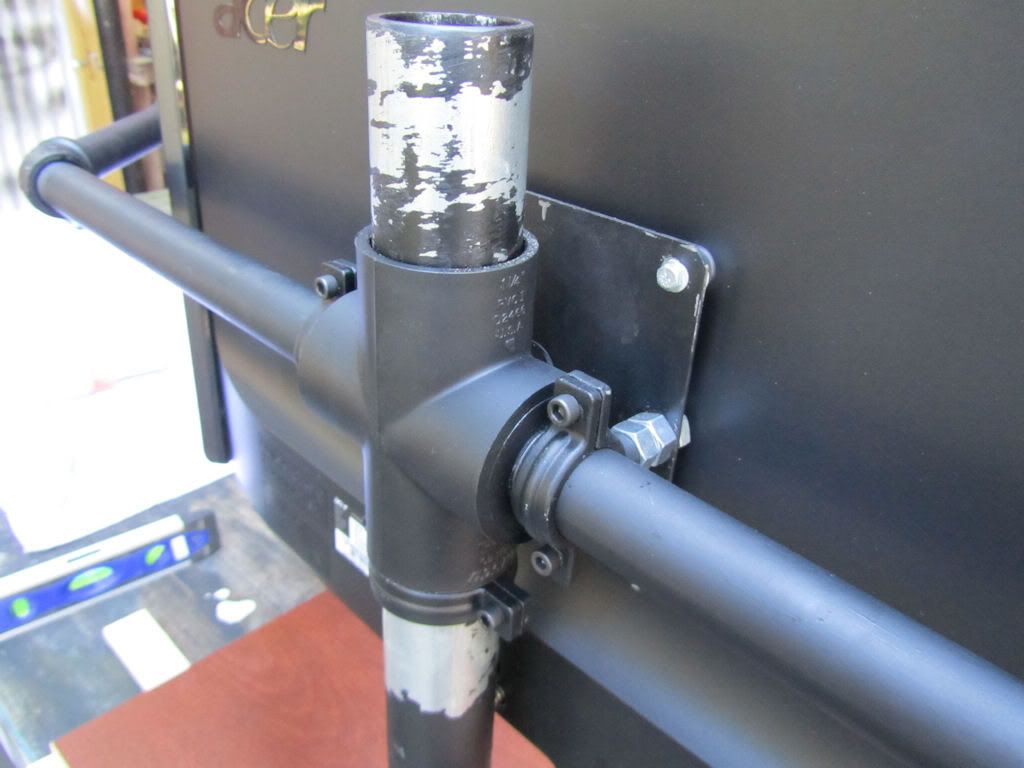 Paint job got messed up where the pvc slides over the pipe, it's a very snug fit.
Here you can see the electrical cover plate I used and how I attached it too the pipe hangers. The pipe hangers make it easy to move it side to side or tilt if needed but still hold it solid when they are tightened down.
and the finished product on my desk
I wish there were some kind of heavy duty hinge that was made to thread onto the pipe where the 45 degree joint is now, that would be ideal.
I ran all the power and hdmi cables through the 1 and 1/4 inch center pipe so no ugly mess of wires hanging down behind the monitors.
Last edited: