Joined

Jul 20, 2015
Messages

2,330
That's... insane.
Did they change the end-game to compensate? What happens when you reach 100?
They did, you have now a choice between different end game bosses, but Duriel is now the ultimate farm. Echo of Lilith is there just to annoy people I think, and give hardcore players something to be happy about accomplishing (unless they cheese the boss with broken builds).
It is not perfect though as Duriel is locked between Helltides (which are a lot better now compared than before, but pale in comparison to Blood Harvest which is a ton of fun) and the chests don't drop a lot of items to summon Grigoire. So it's quite a bit of work to get to summon Duriel.
Also, I complained about it in pre-season and still feel that the lack of Tier 5 world for players 90+ is hurting the game progression. Many get to Tier 4 around lvl 55, even though it's meant for 70+, which leaves a huge gap up until lvl 100.
By level 70 you go through mobs like they are nothing. At level 95 my hydras are doing so much damage they are literally wiping entire groups instantly.
Here's a good image that shows the change and options you have for end game (the new stuff is colored):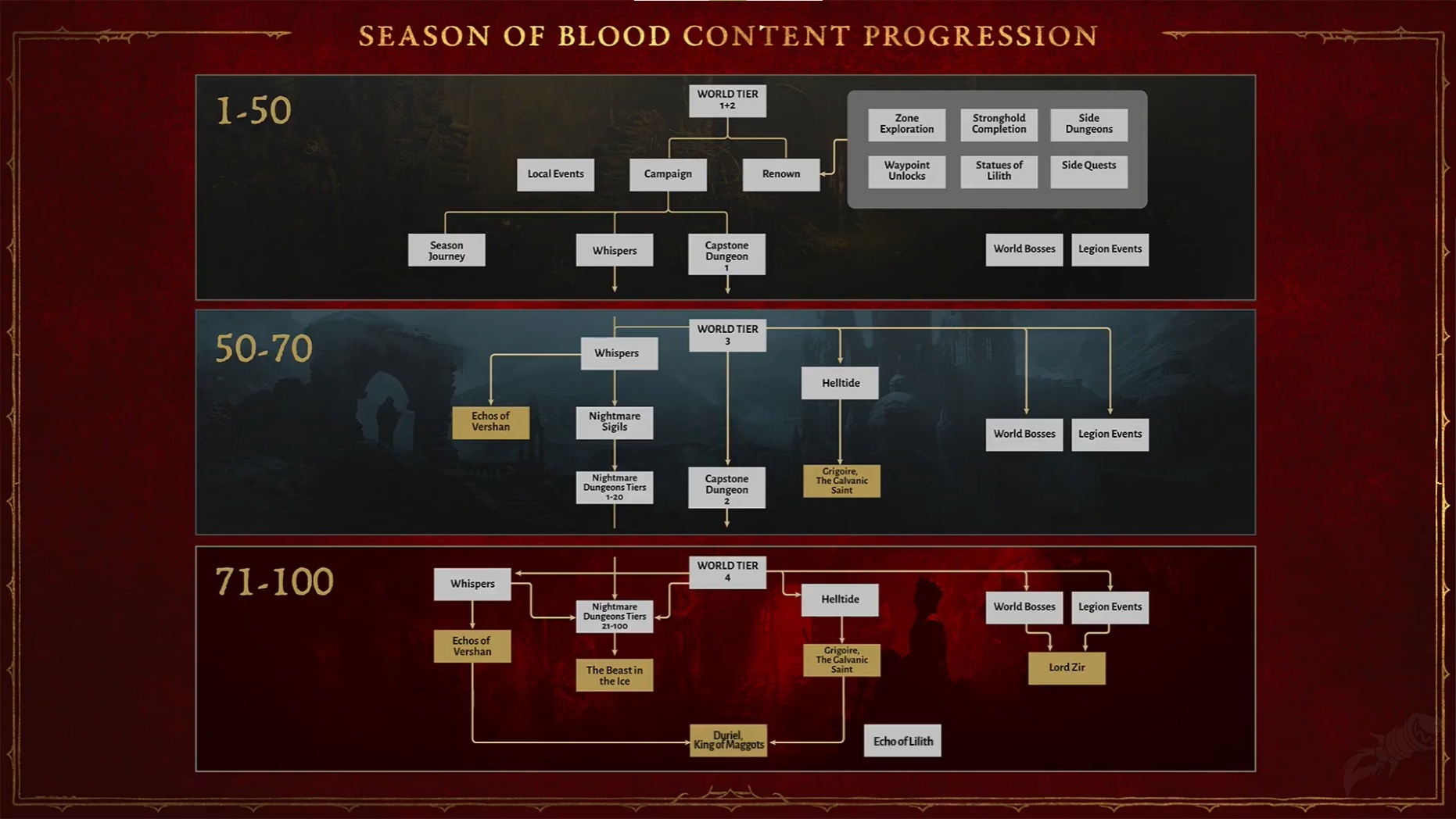 Last edited: