I bought these G.Skill Ripjaws S5 (F5-5600J2834F16GX2-RS5K) for my new AM5 system. Looking at them before installation I realised that the heat spreaders were deformed (bent/bulging) where all the small holes have been punched, enough to not even touch several of the RAM chips: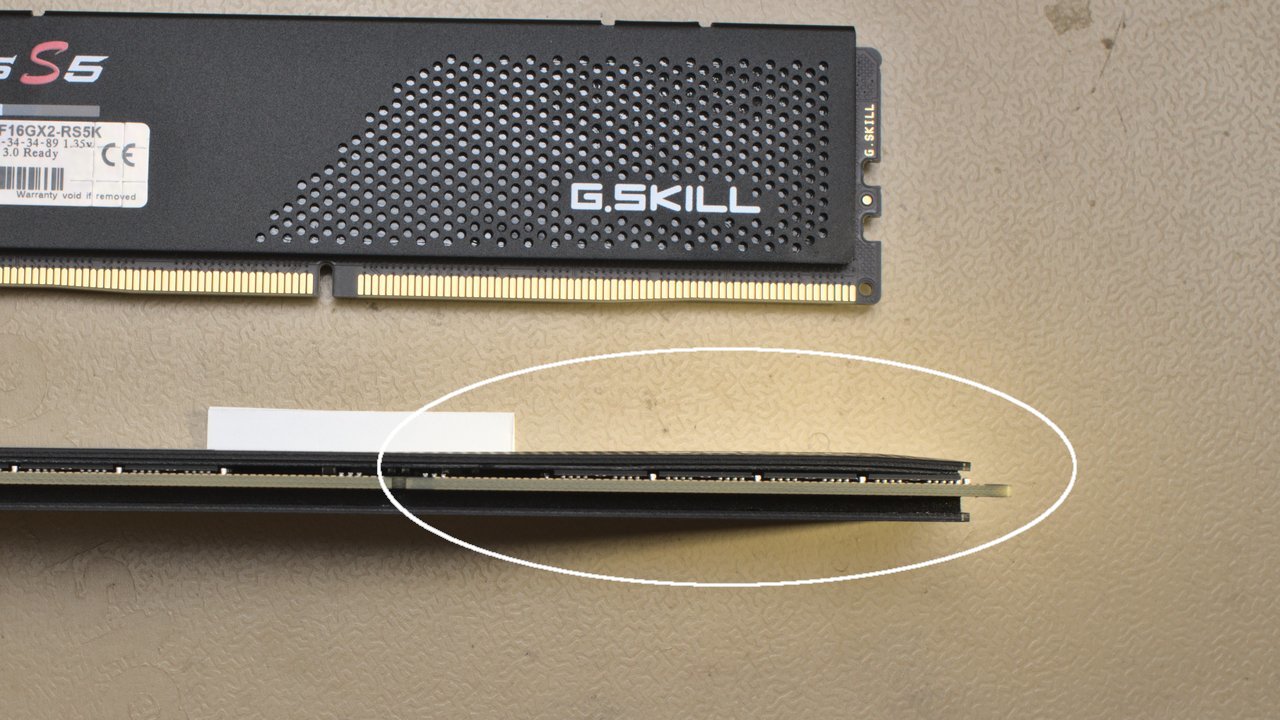 Here's another angle where you can see light shine through between chips and thermal tape: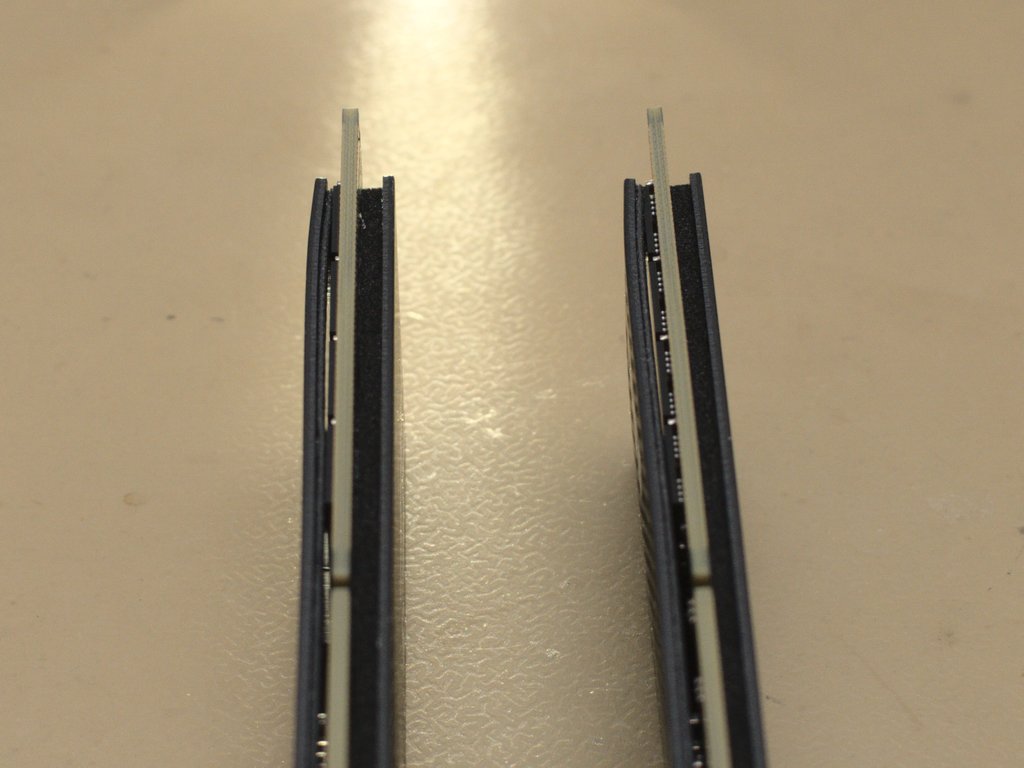 I found someone else that found the same issue:
View: https://www.youtube.com/watch?v=RWf3k5CsHrE
Given the issue is present on both sticks and also not only on my sticks, I wonder: is this a systematic manufacturing error on all G.Skill sticks with this model heat spreader? Has anyone here noticed this before? How does it affect stability (both under heat load and long term)?