That's how I would approach this (mounting vapor chamber on AM4):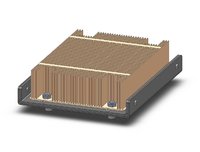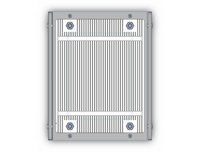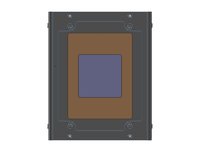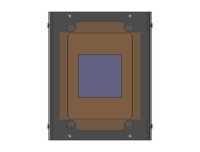 Exploaded view: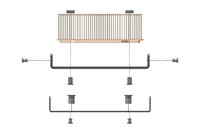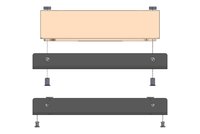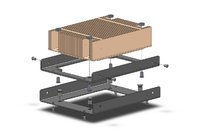 This should be fairly cheap because:
1) made of two laser cut plates with only two simple bends
2) requires no point welding - uses 8 or more rivets instead.
3) uses four flushed in bolts that are used to mount the dynatron on top of this contraption with nuts
3) uses four flushed in stand-offs used to mount this contraption to the motherboard.
Mount plates:
1mm AM4 mount plate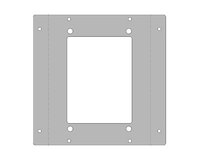 2mm dynatron T318 mount plate
I can't finalise this design unless I have AM4 keepout zone specs and can't seem to find any official papers on this like intel does with their sockets.
With 2mm dynatron mount plate those bends might be unnecessary but they may become useful for fan mounting.
Last edited: