Joined

Nov 2, 2010
Messages

92
My cooljag didn't fit my socket 1151. It only has mounts for 775 and 1366. Hm. I'd definitely have to remove my tridentz RAM heat sinks. Wow, even then it'd be tight.
I continued with 5 minute
OPEN AIR
(Dan case has not yet arrived) Prime 95 test with C7 stock and L9i+25mm fan on a delidded 7700k at stock clocks. If you're interested... Noctua paste was used. Inside the delid, coollabratory liquid metal was used. Applied very meticulously.
L9i 25mm noctua A9 PWM (5 min Prime 95)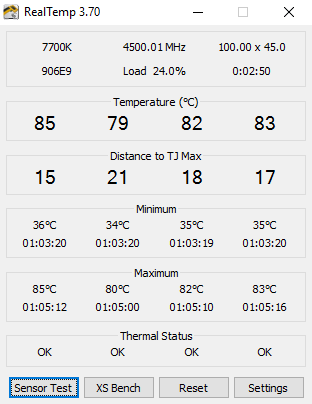 C7 stock (5 min Prime 95)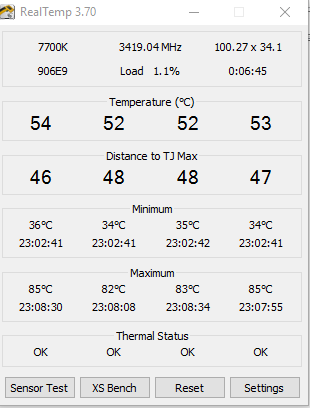 Screenshots were taken exactly at 5 mins. I let it run a few mins longer on each but temps stayed at 85C max. I can easily add the 14mm stock l9i fan in for a test but I'm done for the night. At this point, I have so many coolers... as long as it doesn't thermal throttle while gaming, I don't care anymore. I'll probably just leave the l9i in there stock. The delid seems key to keep the 7700k under 90C on these small coolers. My advice is to delid, buy the highly available l9i, and forget about it. Enjoy the build.