For some reason, I cannot play back copy protected DVD's in Windows Vista. When I try the same DVD in XP it works fine. I've installed a CyberLink mpeg2 decoder and using the XP DECHECK Utility I've selected it as my preferred decoder. Is this something else thats new under the hood preventing me from doing so?. Here are the error messages I'm getting: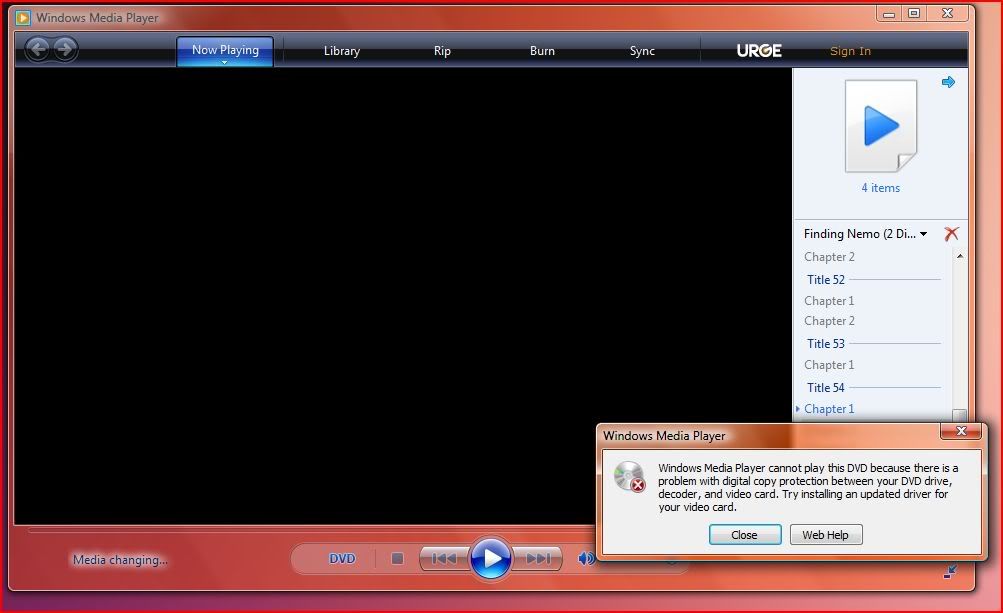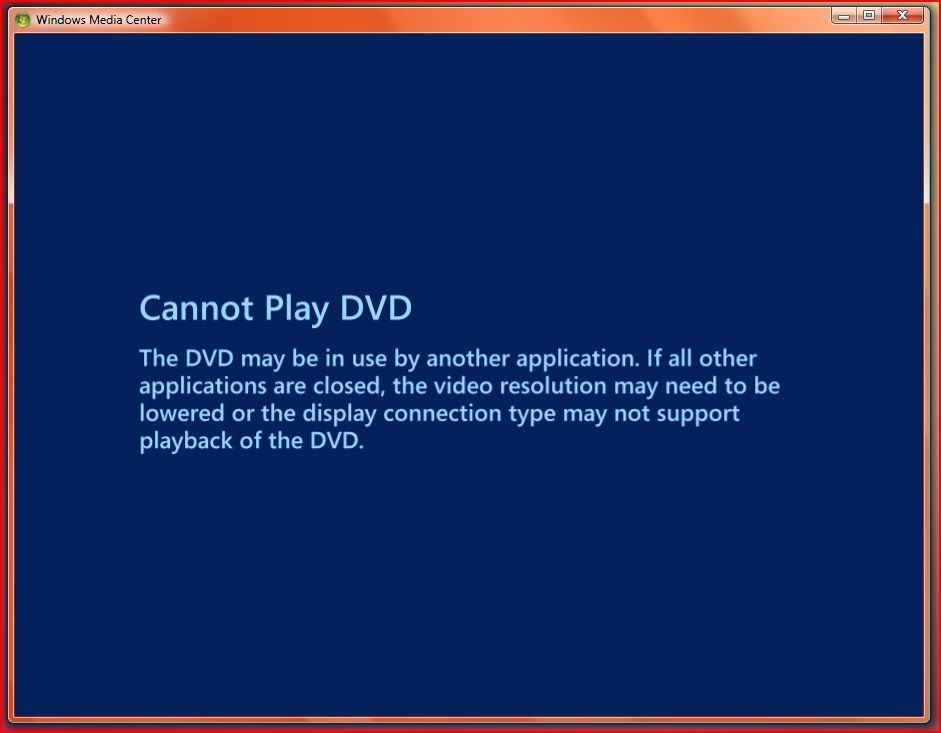 UPDATE:
Solved my problem at the bottom of
page 3
. It was funky DVD firmware mixed with funky Vista DRM protection schemes of region 0 drives.