I have a SB6141 and my internet service is supposed to be 250 down & 10 up. I've had this modem for almost a year. Everything was fine before there was an outage last night due to scheduled maintenance (according to the Xfinity app). I was getting 235down/12up with 8 bonded channels downstream and 4 bonded channels upstream. Now I only have 1 channel each way and my speeds are garbage. I spoke with a Comcast support rep and he wasn't able to fix it after walking through his scripted troubleshooting.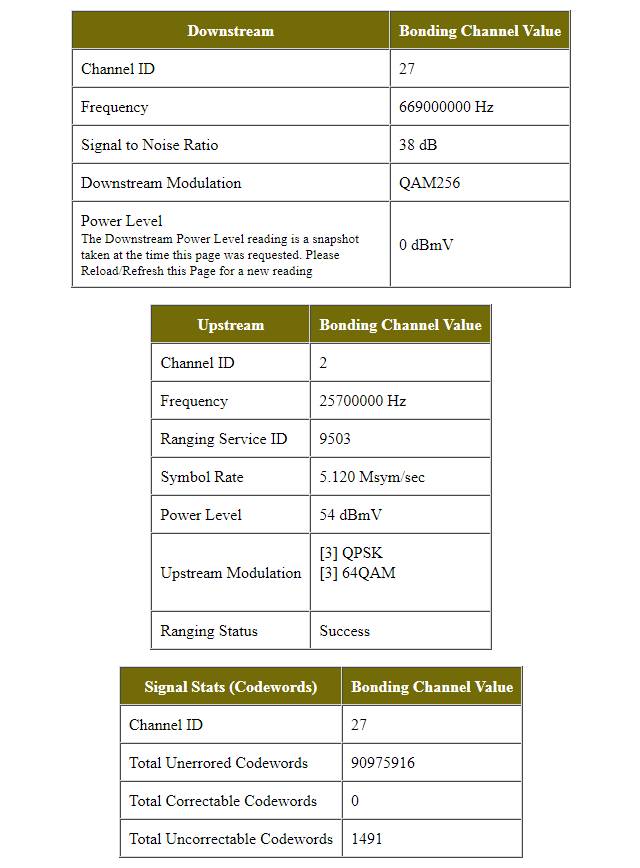 Any ideas/solutions?
tl;dr
Comcast did maintenance
Modem config is now borked. Speeds are slow.
Help