Joined

Jul 11, 2005
Messages

3,439
Hi Folks,
By now, you may have seen this:
And I'm sure some of you might have felt like this: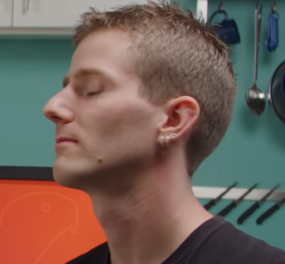 Well, I'm BloodyIron, and I'm now working on something I've been mulling over for like 2 years.
I'm going to start a YouTube series, as part of a channel of mine (which does not yet have content), that will show how actually easy gaming on Linux is. Not only the performance one can see real-world, but also the actually easy steps to get up and running from scratch.
I watched the LTT/Wendell video, and omfg it was pain.
So, I think I can do a better job, and I'm setting out on that quest.
This may be my channel (no real content yet) :
https://www.youtube.com/channel/UCuAy4xQ4CCktPwTyaCtQuNw?view_as=subscriber
But Bloodyiron, why make a forum post about this?
Well, you see. Since mentioning that I want to do this. I have received quite a lot of positive response (thanks btw peeps! <3). So I started this thread to centralise more of the discussion, until I get my shit together, content up, and a site built.
So with this thread, I was hoping to hear what kind of stuff you would like to see, for Linux Gaming. And if you have questions along the way, just ask, and I'll help you out where I can.
Honestly. I've been gaming exclusively on Linux for over 2 years now. It's really awesome. And I want to show the world how actually fun it is. Because I'm not going back to Windows on my gaming rig. And maybe you'll find something you like too.
Come join me for the ride.
UPDATE:
LADIES AND GENTLEMEN, START YOUR ENGINES!:
Last edited: