Joined

Mar 30, 2008
Messages

1,213
EDIT: Just to add I'm looking for a solution that involves fixing his old PC or buying another PC. No smart devices/phones.
~~~~~~~~~~
My pop has an 8 or 9 year old Lenovo (H500-Type 10156) mini tower system that's so sad it doesn't even have a built in power supply. It uses an external power brick. It's way underpowered and so full of crap it runs like ass. A wipe/reinstall of O/S and apps might be more trouble than it's worth and the thing will still run like crap.
I'm thinking of just spending <= $500 on a REFURB business desktop/mini-tower system that will run Win 10 pro decently.
Any recommendations or generalizations about which OEM is better?
-Dell.
-HP.
-Lenovo.
-xyz brand.
I plan on using Newegg (I've had great luck with them last 15-20 years) and will look for a system that is SOLD/SHIPPED by Newegg w/free shipping. Won't deal with 3rd party sellers/shippers.
I haven't built a system in nearly 9 years so not up to date with specs and prices but I don't think I can piece a system together for $500 or less. But I'm more than willing to custom build ..... Can I actually assemble a basic system with these specs for around $500?
- case & P/S.
- MoBo/CPU.
- 8-16 GB Ram. (upgradable to 16 req'd).
- 160-256 GB boot drive SSD.
- Win 10 Pro (64-bit).
- NO CD/DVD drive.
- NO vid card.
- NO monitor.
- NO mouse/keyboard.
MUCH THANKS in ADVANCE.
Edit:
Interior of crap computer: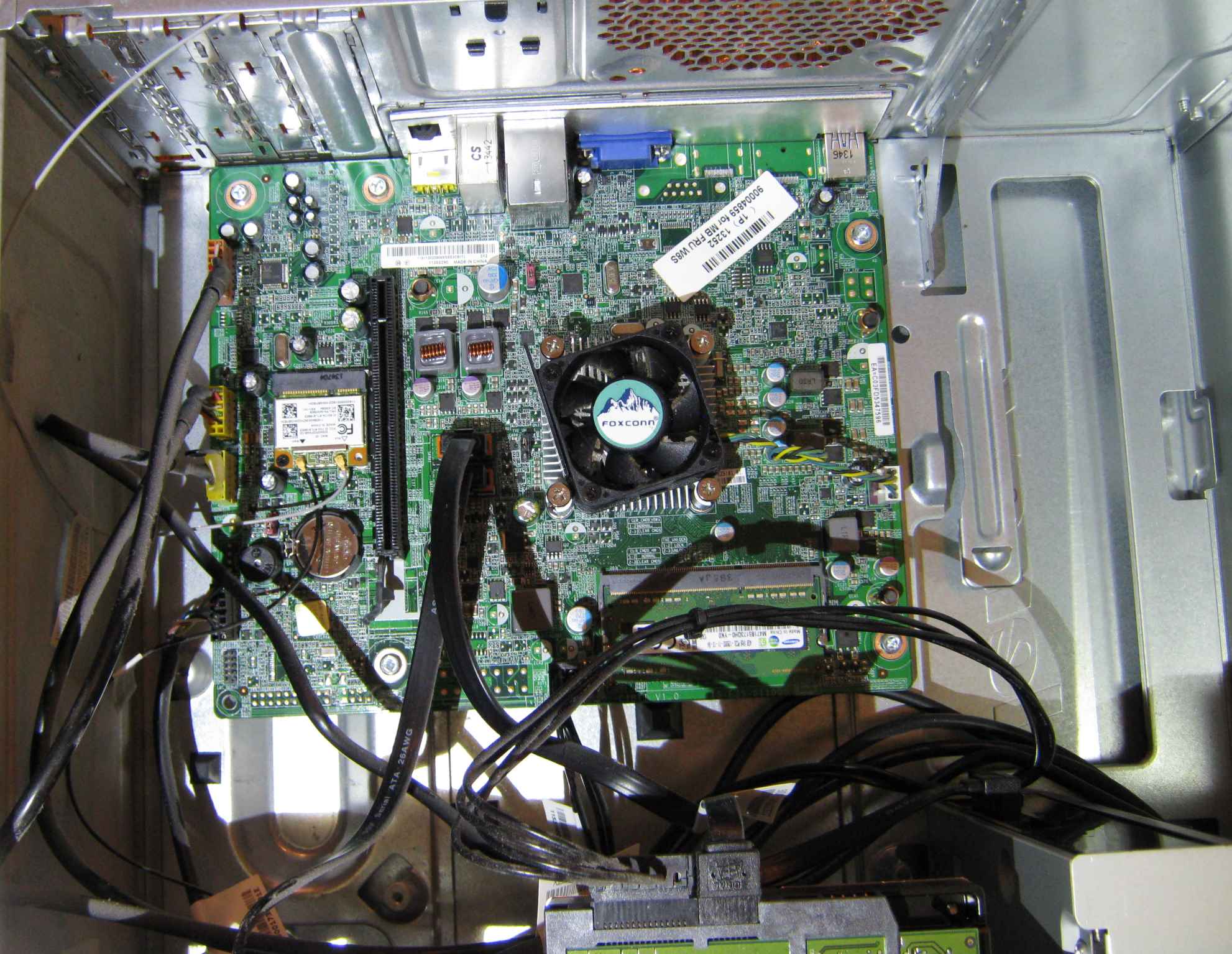 Last edited: