Joined

Dec 3, 2006
Messages

2,125
Recently selling a bunch of graphics card for me and my roomate. Last item on my list was a new, sealed replacement RTX 2080TI i received from NVIDIA since the old board burned out.
11 trades and no problem from this thread. Sold a desktop and a macbook air with many other graphics cards. Received heatware back for most and all are positive:
https://hardforum.com/threads/fs-nest-mini.1993665/
Turn of events:
Sold the RTX 2080ti to beheo2019 for a reduced price of $825 shipped.
He asked for product images and here is what I sent over:
He paid via paypal gift and i shipped next day via USPS w/ insurance and siganture: 9406103699300014971211
Messaged him on the day he said he would receive it and he said it was coming late then this response came: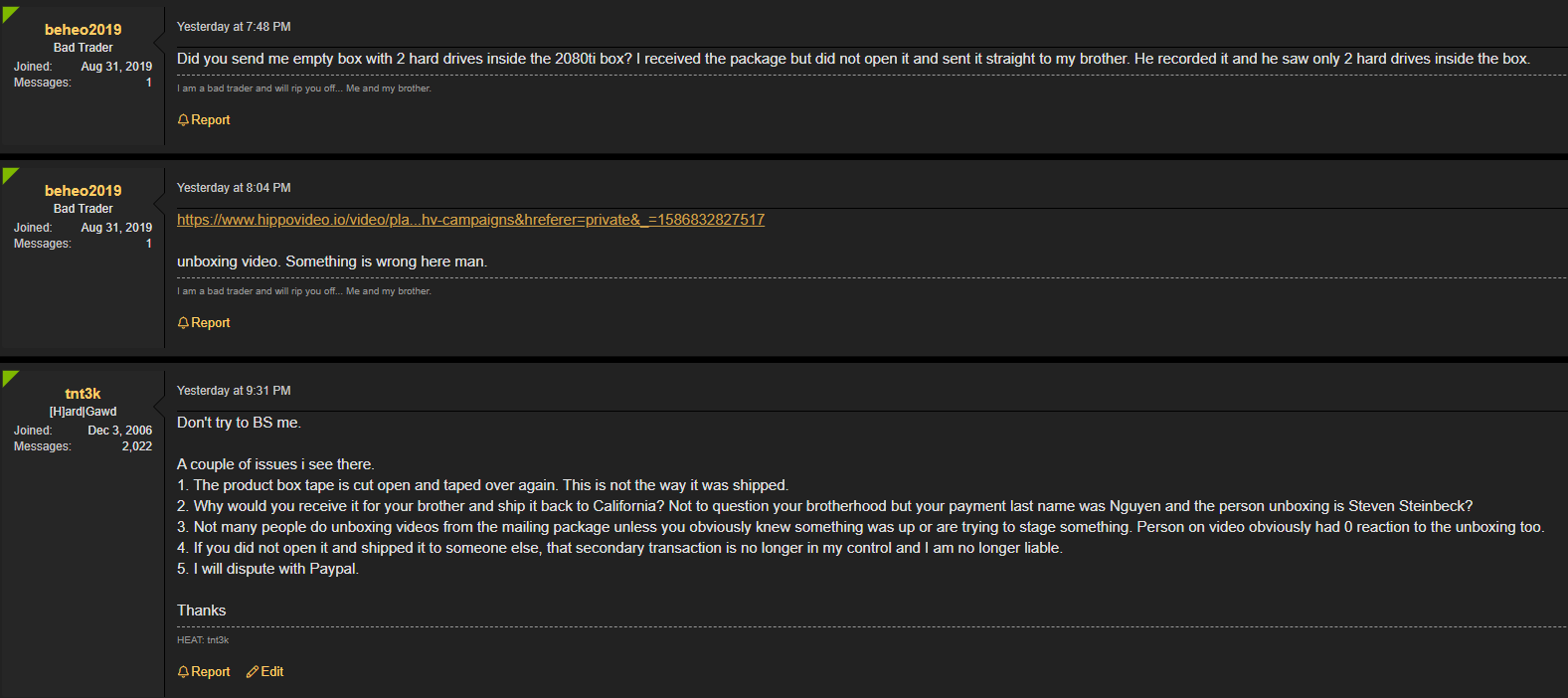 Multiple positive Heatware reviews, shipped two 1080TI's, a whole desktop, a macbook except this last one:
https://www.heatware.com/u/66526/to
Buyer's heat:
https://www.heatware.com/u/79243/to
Suggestions on how to resolve?
4/14 update:
Individual sent me an email. Thinking of the best response. Can anyone let me know how i can download the hippovideo?


My best response without blowing up:
Additional responses from him: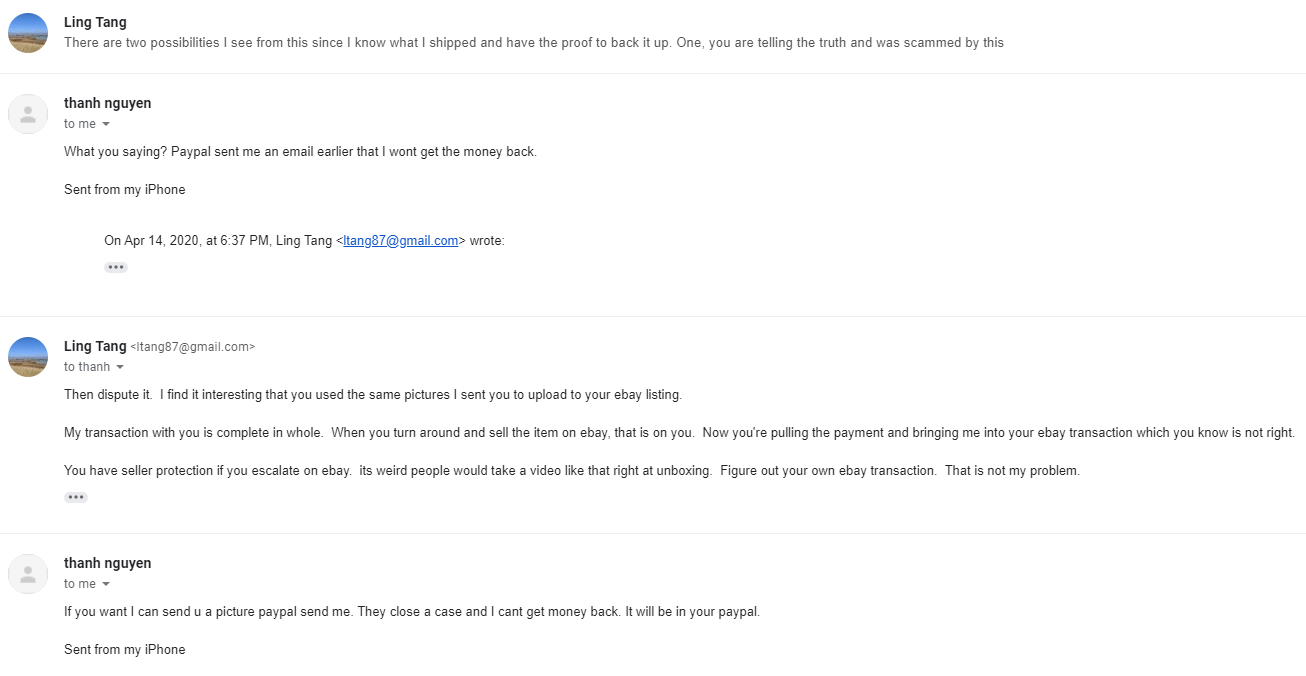 4/15 - beheo edited Heatware feedback. is trying to deal with ebayer.
4/17 - hold on paypal is gone. Buyer made this right.
Last edited: