Joined

Jul 16, 2011
Messages

134
Looks like the case that the
Cyberpower Fang Battlebox
is based off of is finally available by itself.
Here is the Cyberpower case: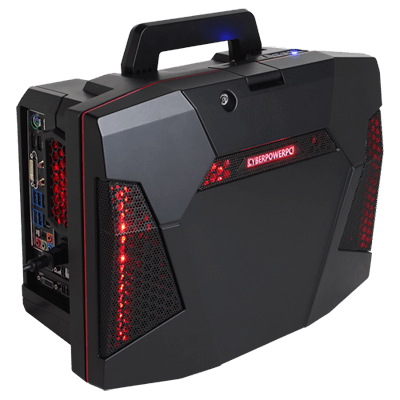 and open: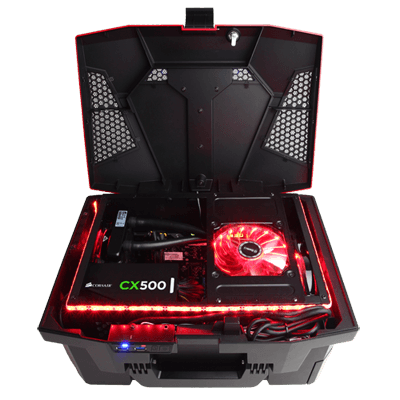 Here is the plain case from Azza: (They look the same except for the top cover. )
PSU would be on the left and Mainboard on the right:
Long story short, I have been in the market to build an ITX system and I was considering the EVGA Hadron or the Corsair 380t. I actually tried to find more info on the BattleBox but wasn't willing to buy from Cyberpower. I like the 380t but its a bit on the large side.
While browsing Newegg yesterday I did find it for sale finally -
Here
. The price is $90. ($20 rebate not included) The model is CSAZ-105.
High level points:
* ITX Form factor
* Can fit large video cards - although no max sizes are given
* Can fit standard PSUs - although no max sizes are given
* Nice handle for transportation
* You actually remove the inner steel cage to install components. This might make installs a bit easier than some cramped ITS setups.
* It does look like a tacklebox
* The flat black looks pretty boring from the pictures
* Can handle at least some AIO water cooling - Cyberpower managed to fit a few different configs with 120mm based units
* Might be cool for modding? Maybe somehow get a LCD in there?
In any case, I ordered one to check it out.