Joined

Oct 29, 2000
Messages

36,462
Hey all,
So I fat fingered a Coffee Lake CPU install today. I was pulling off the plastic cover the motherboard came with, but it was stuck, and when I finally got it off, I slipped and stuck a finger in the socket for the first time since Intel put the pins in the socket.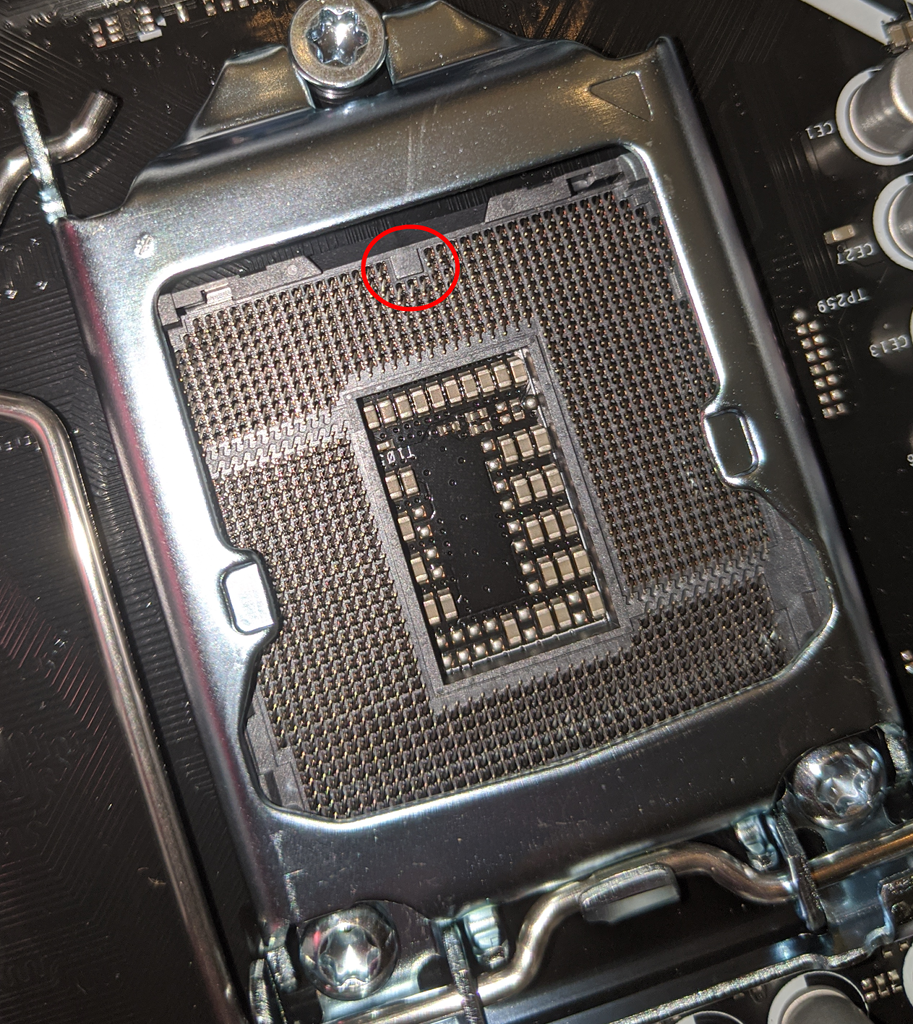 Much cursing ensued after which I pulled out some lighting, a helping hands magnifying glass and a sewing needle.
Once I straightened the pins as much as I through possible, I tested it, and it seems to be running perfectly, but just as a sanity check I'd like to look up what the pins I hit actually do, so maybe I can do some challenge testing to that aspect of the motherboard.
Any thoughts on some source for this info? I found
this article
, but their images are too low res to actually read, and the orientation is unclear. (Is pin 1-A in the same corner as the golden triangle?)
Any info anyone might have, would be greatly appreciated!