Joined

Jan 2, 2001
Messages

30,481
Lord of the Rings movies should be condemned for not having enough people of color, transgenders, and portraying white supremacy with their Gandalf....


Ppppfffffffttttt

I hope they take their time and do this series right and it won't get spoiled by diversity quota and appeasing to SJWs.
You shouldn't have tempted The Gods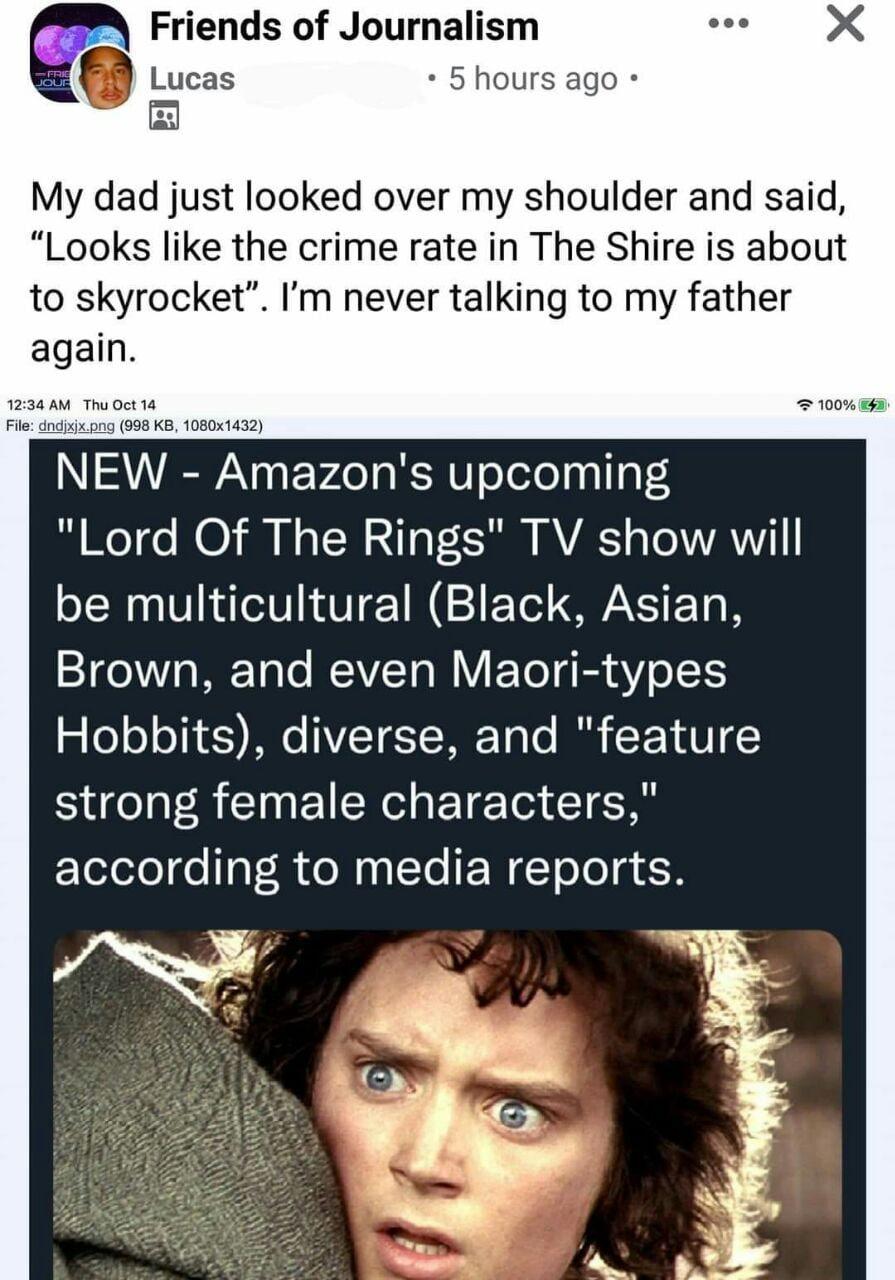 To say that I'm looking forward to this is an epic understatement!

All I ask is that they don't pull the same SJW shit that Star Trek Discovery did that drove most of the fanbase away.
Whelp