Just finished work on a preliminary design for a triple 180mm fan mount to replace the stock bracket assembly in the Silverstone FT02, diagrams below.
Edit: The purpose of this bracket...
1 - To simplify the fan mounting system, reducing from 9 separate parts including filters to just 2 parts, a single bracket (pictured) with a single 540mm magnetic
Filter
. Removal will be much easier aiding cleaning and maintenance.
2 - To increase overall quality, the rest of the case is so well made but you can tell this is where Silverstone was perhaps forced to make savings, the plastic brackets are awkward to remove and very fragile, this one will be made of metal.
3 - To create more space inside the case by lowering the fans overall profile, allowing for the newer longer GPU's to fit with ease.
4 - It could also serve as a mount for a 540mm radiator, although of course at the expense of space. Not something I am interested in, but maybe others would be.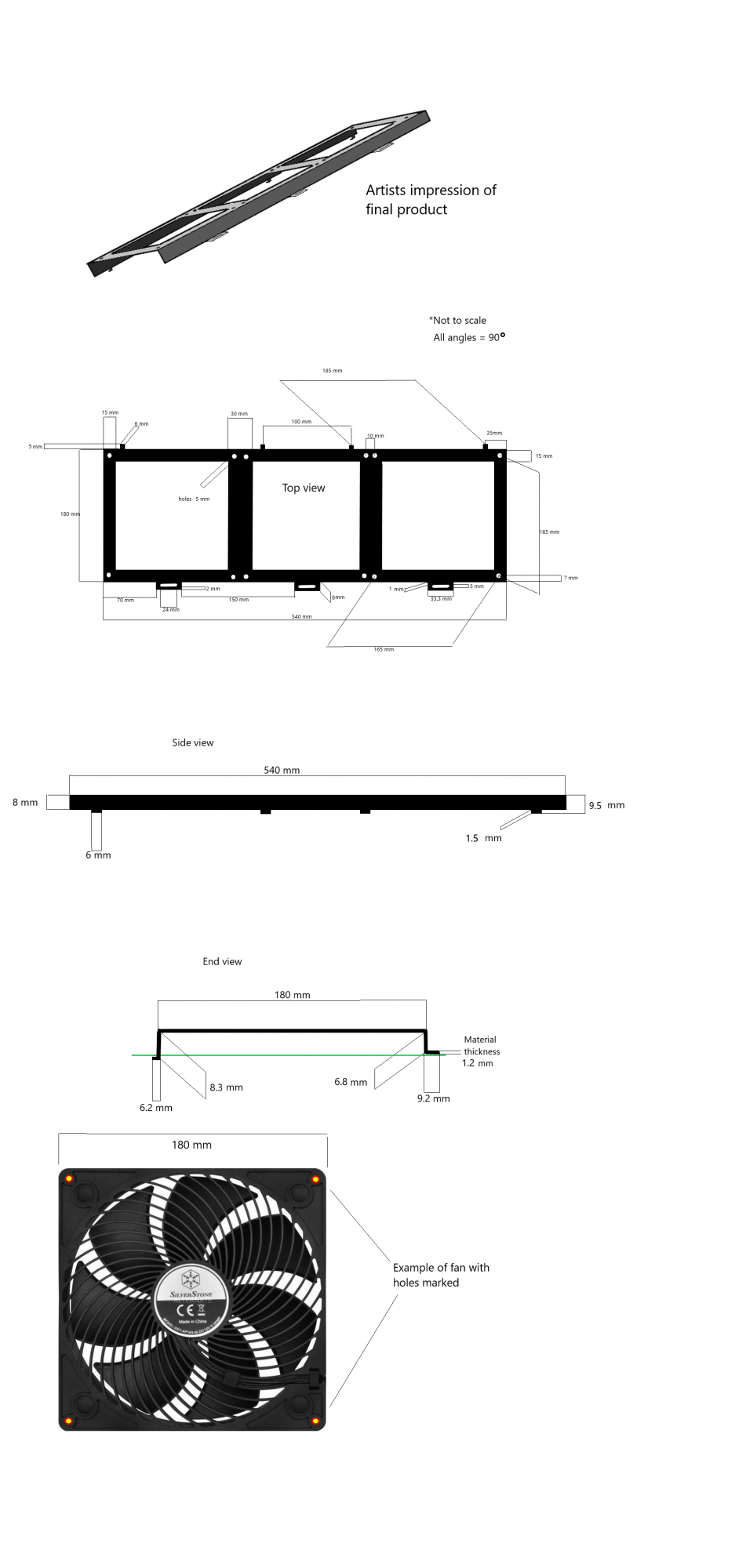 Below is a CAD model made by AXm77
Last edited: