Hello guys. I am working on a 4L case design.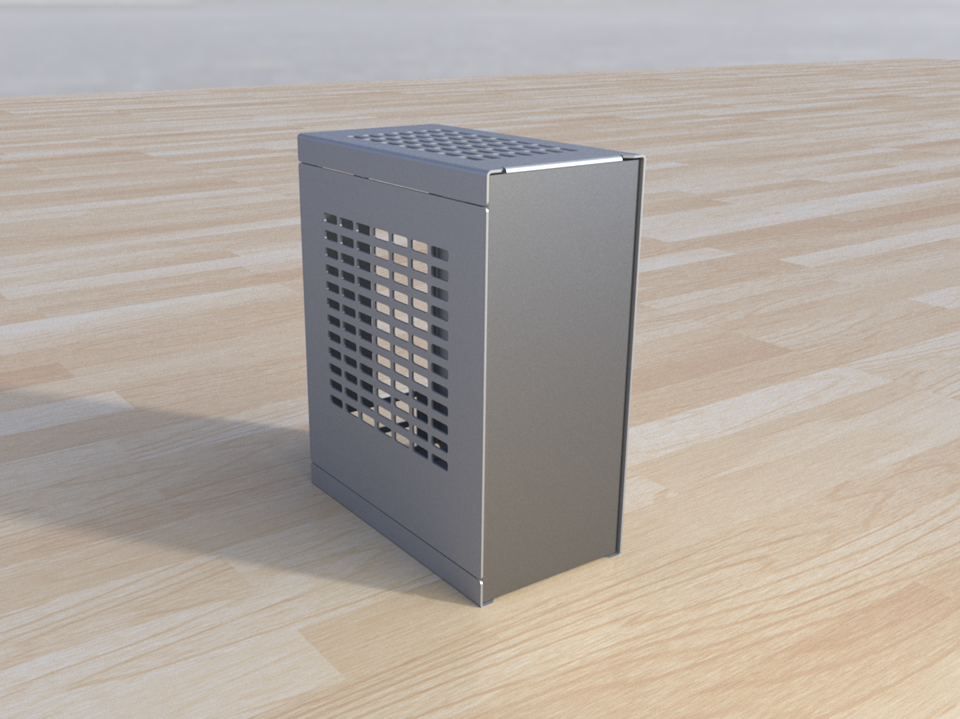 Specs:
ITX + LP Dual Slot
CPU Cooler: Max cooler height 80mm
GPU: Full Length, Dual Slot, LP (1050 ti)
PSU: Meanwell 2x4 12V/24V; External Brick
SSD: 2x 2.5 with bracket, and single 2.5 in front
Case Fans: single slim 92mm or dual slim 80mm on top (bottom can fit 92/80mm, depends on GPU)
Expected release: Summer 2019

It does take influence from Lone Industries L4. It is a bit taller and can comfortably fit a NH-L12S with room for breathing. You can also use a NH-L9x65 + Meanwell 2x4 (depends on board layout)

If this is successful, I will also make a sandwich layout variant.